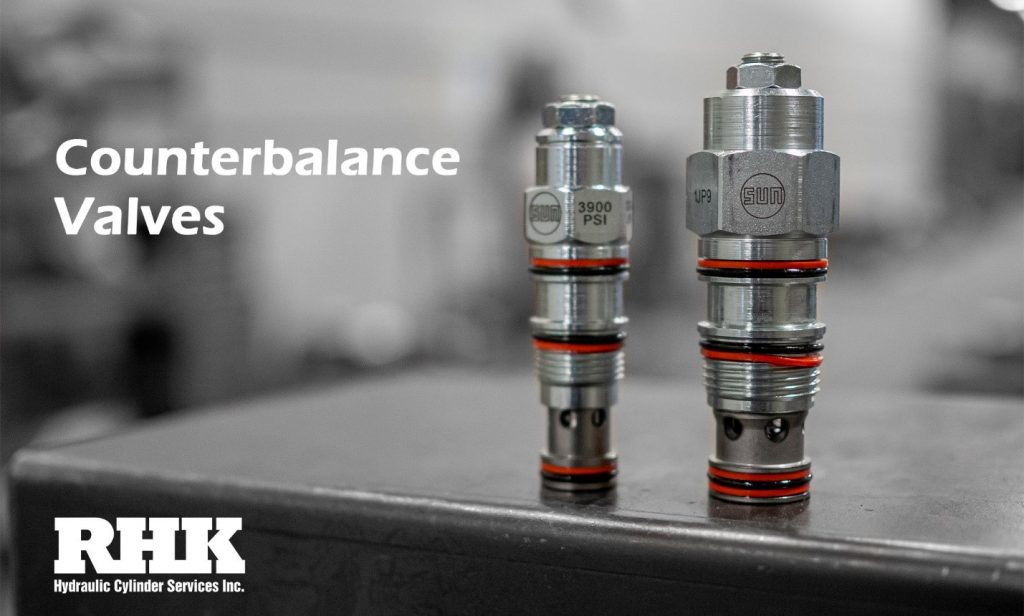 Counterbalance Valves
Counterbalance valves are one of the most widely used load controlling components in hydraulic circuits. They are used to control over-running loads in hydraulic cylinders and as brake valves for hydraulic motors. For this reason, they are commonly referred to as Counterbalance / Brake Valves. This discussion will focus on their use as load holding valves for hydraulic cylinders, how they work, and how they are set.
How they work
A counterbalance valve is a combination of a pilot operated relief and a reverse free flow check valve. When utilized as a load holding valve in a hydraulic cylinder application, the free flow check allows oil to flow unrestricted into the cylinder to raise the load. When the control valve is shifted to the neutral position, the load induced pressure forces the check valve closed. As long as this pressure is below the relief function setting, the load will remain in place until the control valve is shifted to lower it. Once this occurs, the pressure on the opposite side of the cylinder acts on the pilot port and works together with the load-induced pressure to overcome the relief setting. When the control valve is shifted back to neutral, the pilot pressure is lost and the relief valve closes again, holding the load in position.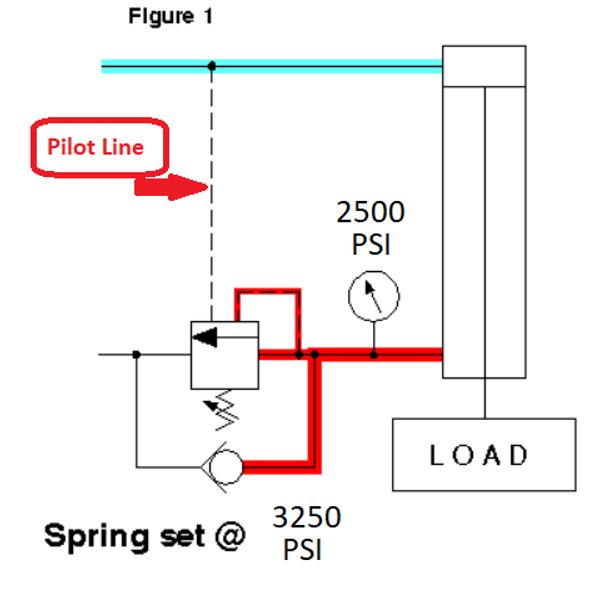 A counterbalance valve has a modulating characteristic that is a function of both the load pressure and pilot pressure which creates an inverse pilot ratio. That is, light loads require more pilot pressure, and heavy loads require less pilot pressure. During normal operation, the adjustable spring force of the relief function is overcome by a combination of load-induced pressure and pilot pressure. The higher the load induced pressure the less pilot pressure is required – and vice versa. This modulation, gives the counterbalance valve smooth operational control throughout a dynamic load curve.
Have an Application for Counterbalance Valves?
Counterbalance valves can vastly improve the safety and performance of your essential operations.
There are many options when selecting load holding valves for your application. From basic single or dual valve design to complex circuits, we can provide a cost-effective solution for all applications and working pressures.
Share This:
---
More News Articles