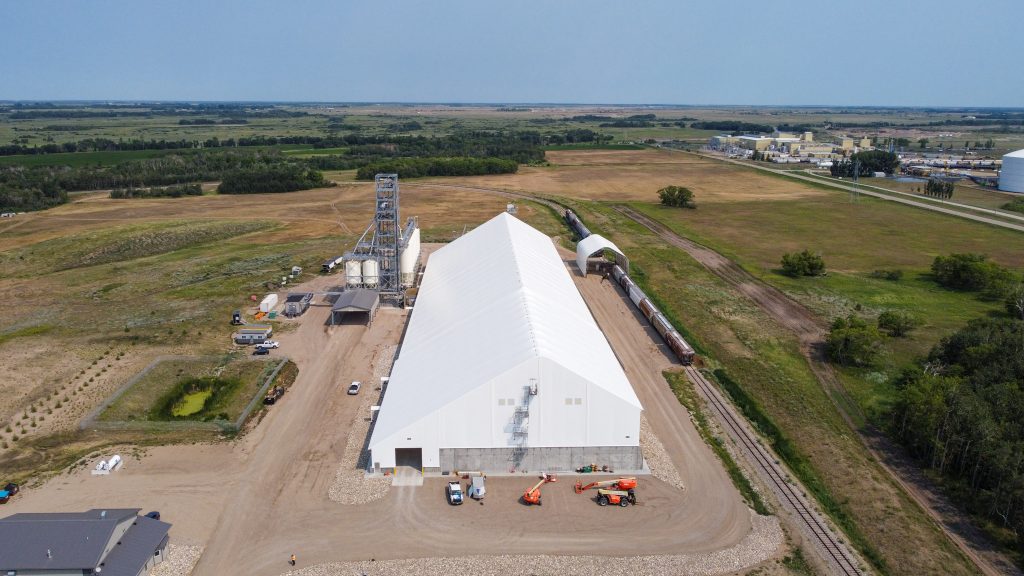 Turnkey products and services are today's way of providing mining companies with easy, stress-free operations. This goes for installing a new industrial building, mechanical system, and more. Companies like Cobra Structures realize the advantage of offering turnkey products and services. In particular, Cobra Structures and their sister company Cobra Mechanical have taken every step necessary to offer their mining industry customers full turnkey solutions for their fabric building projects.
By keeping their design, delivery, and installation in-house Cobra is able to save mining clients both time and costs on their projects, some of which other companies can't avoid. Cobra Structures also only gets their materials through their partner Britespan —a simple process which adds product consistency.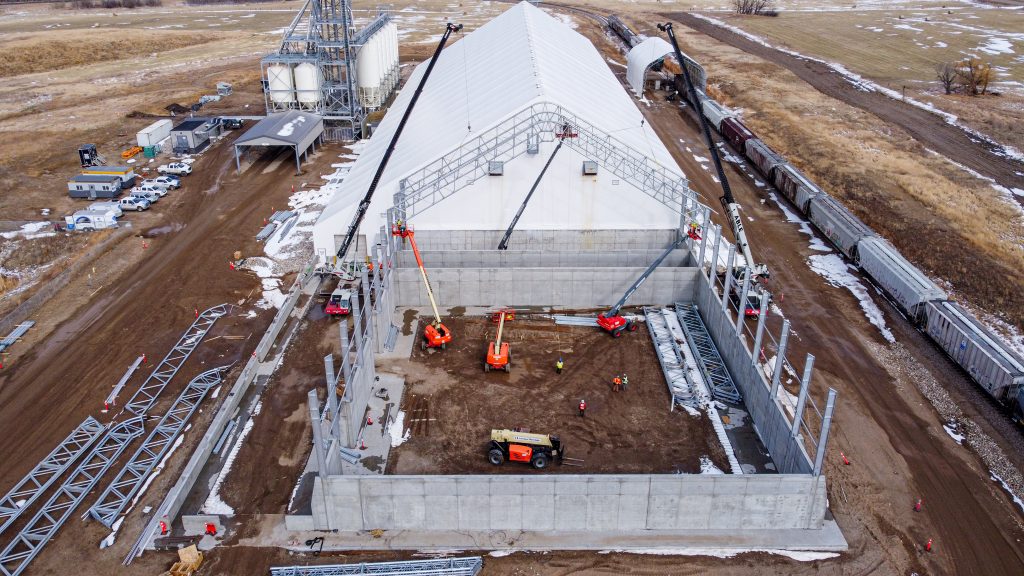 All Cobra Structures fabric building are supplied by Britespan, and installed by professional building installers in a quick manner.
Explaining Turnkey Services
If you're not exactly sure what a turnkey product or service is, it's something that comes to the customer fully built and ready to operate. Picture it like this, an eager client orders a custom fabric building for their operations. Once the order's confirmed, building installers deliver all the materials and install the building in a quick manner. Before they know it, the client can use their new custom fabric building — without having to do a second of labour to set it up.
The Push for Turnkey B2B Projects
A recent Forbes article conducted a case study on a gaming group to showcase why turnkey services are the next big thing in B2B. In reality, this is an ideology Cobra Structures has been preaching since expanding their divisions within Cobra Enterprises (more on that later). The Forbes article states that turnkey services are "dominating the B2B sector because they are a simple, straightforward solution that enable businesses to remain competitive."
The article then explains that since the featured gaming group acts as a middleman for gaming content, everybody wins. Their business keeps the game developer and the game distributors active and competitive. Switching back to the fabric building industry, the same idea rings true.
B2B Projects & Cobra Structures' Turnkey Building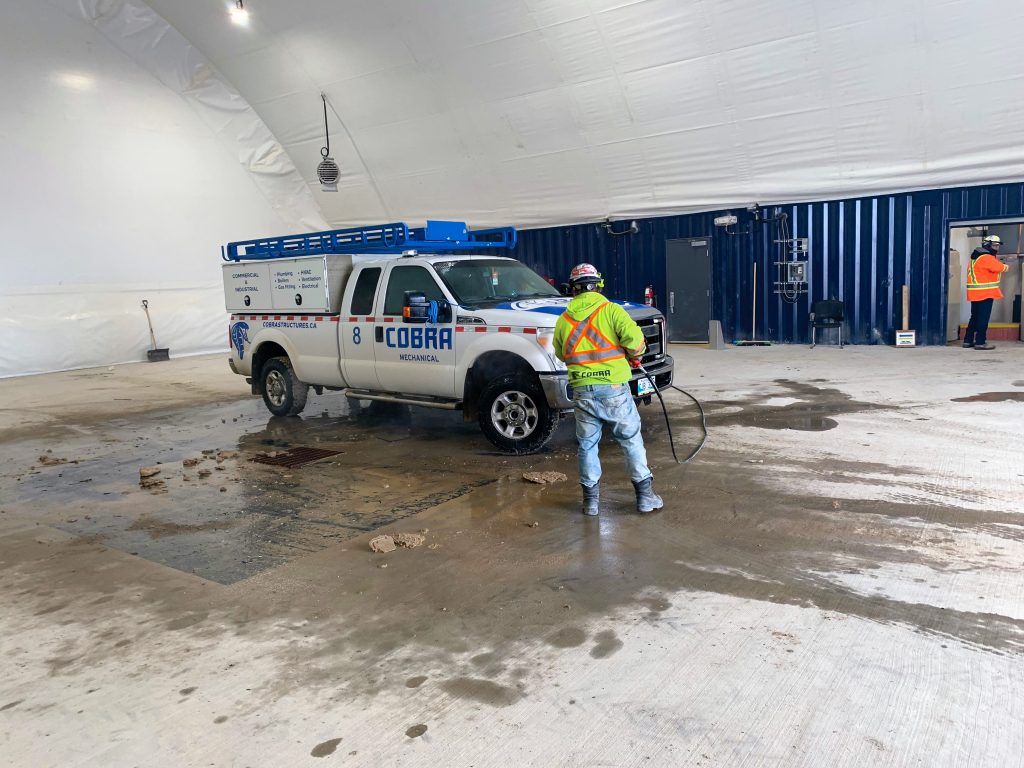 Cobra Structures & Cobra Mechanical both contributed on the supply, installation, and delivery of an innovative 72' x 70' wash bay for a Saskatchewan mining client.
Say a mining client orders a Cobra Structures fabric building, such as a wash bay. Cobra Structures then works with Britespan to make sure every piece of material — from the galvanized steel trusses to the fabric cover — is engineered to the mining client's exact needs. Once Cobra Structures receives the material, they install the building and make it readily available for the client. This process provides Britespan new business and the mining client with a new fabric building. The mining client can then grow their operations, leading to bigger and better business with other companies. Everybody wins.
But while most fabric building providers are able to provide this type of service, Cobra Structures and their divisions go above and beyond.
Organizations Going an Above & Beyond
As a brief history on Cobra Structures, they're a division of Cobra Enterprises. Tyler Prevost first founded the organization in 2009. The structures division began operations six years later, and since then they have expanded with two more divisions: Bison Container Homes and Cobra Mechanical.
Together all four divisions contribute to providing full commercial and industrial turnkey solutions. A prime example of how their divisions operate together is the above-mentioned fabric building wash bay project, or an insulated 150' x 200' warehouse, or even a maintenance shop.
Where turnkey projects can get complicated and time-consuming is when contractors get involved. With Cobra Enterprises, they're able to minimize and often eliminate the need. If a commercial fabric building requires any controlled feature, Cobra handles it in-house. That's whether it's a heating, lighting, or cooling need — you name it.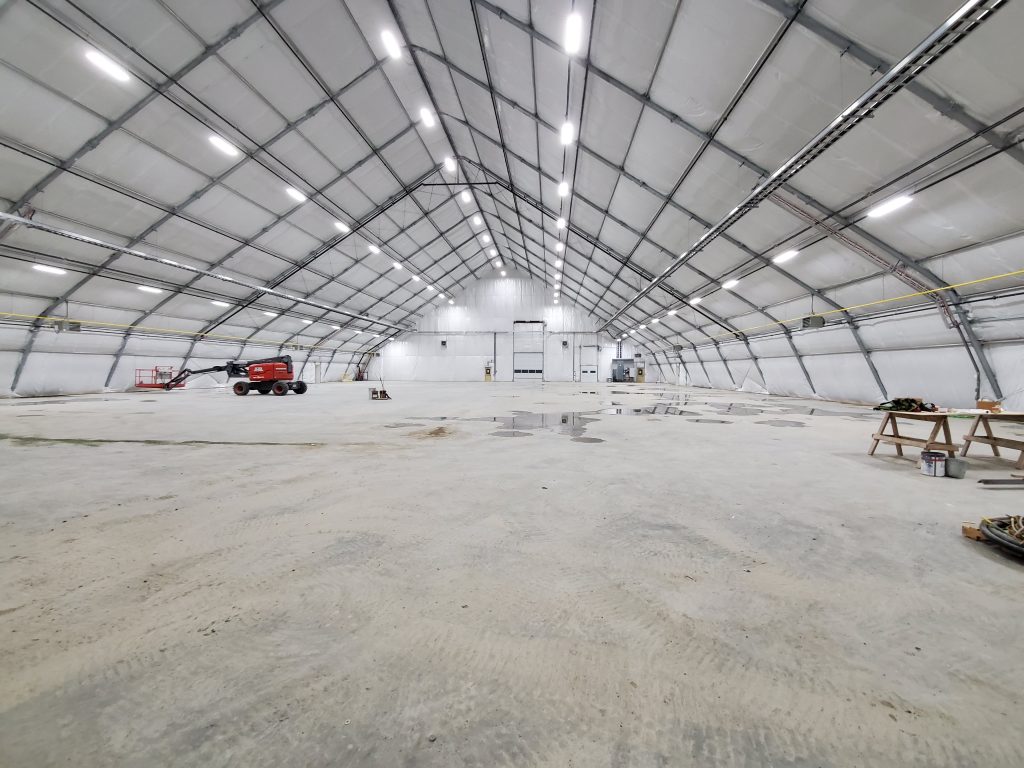 The interior of a 33,000 square foot warehouse installed by Cobra Structures, with heating, lighting, fire suppression, and other electrical components completed by Cobra Mechanical.
With storage being a key component of commercial fabric buildings, Bison Container Homes is often offering their services for unique solutions. Shipping containers are a cost-effective approach, when compared to traditional storage methods. With this to many clients' liking, Bison Container Homes is able to supply the foundation, structural design, and material for containers used as a storage method.
With four divisions operating as one organization, Cobra Enterprises is able to deliver industry-best turnkey solutions. Get in contact today for a free quote on your project.
Request a Free Fabric Building Quote
In need of a fabric building? Look no further than Cobra Structures. Contact them today for a free quote on their industry-leading fabric building solutions: https://www.cobrastructures.ca/request-a-quote/
Share This:
---
More News Articles