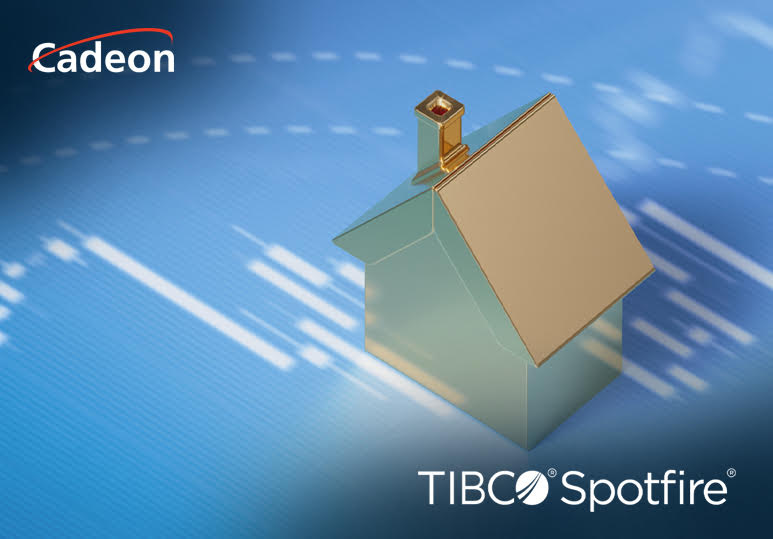 WHY
Learn how Cadeon and TIBCO helped The Calgary Real Estate Board (CREB) create — from all its distributed data sources — one virtual place to go for consistent, secure, and governed data. With its new, agile, TIBCOⓇ Data Virtualization data architecture, The Calgary Real Estate Board (CREB) scaled analytics and data science use cases enterprise-wide.
WHEN
Tuesday, July 20th
11 AM (MST)

COST
FREE Webinar
REGISTER
Register for this amazing virtual session for FREE today and let us show you how you can achieve incredible RIO's, gain efficiencies, and increase insights with Data Virtualization! You won't want to miss this.
Participating attendees will receive a $25 Skip the Dishes gift card and entry into a raffle to receive a FREE two-hour consulting session with TIBCO and Cadeon. 
---
Cadeon Tech Talk – June 2021 – Enhanced Analytics With Data Functions And Mods
Gaining a Competitive Advantage with Next-Gen Data Virtualization
In this Tech Talk we focus on:
Leveraging the power of analytics and showcase how companies have successfully integrated analytic methods and workflows into their digital journeys.

How we develop practical, applicable digital solutions to real-world business problems.

What have operators learned from misguided digital strategies.

What are the technological struggles and cultural obstacles hindering integration of analytics in existing workflows.
Learn More And Watch Our Tech Talk
Together, Cadeon and Darktrace Can Help Your Company Mitigate the Risk and Stress of Mergers & Acquisitions
---
Cadeon is proud to be partnered with Darktrace the leader in cyber defence technology, in order to enable our clients to have that critical component to data security in both Canada and the United States. Darktrace's self-learning technology can help to detect otherwise unknown cyber threats within the network in real-time, which combined with Cadeon's business and data analytics practice, provide confidence and security around company data. We strive to bring top-of-the-line support and assistance to our customers when dealing with mergers and acquisitions of all sizes. existing workflows.
TIBCO And Microsoft Gold Status Partner
---
Cadeon is honoured to be named a Microsoft Gold Partner For Data Analytics 2021. We would like to thank our customers for their continued trust and support over the years. We look forward to continuing to deliver best-in-class data solutions for you for many years to come!
Learn More About Our Partnerships
We'll Show You How To Solve Business Problems With Real Solutions Found Right Within Your Company Data
---
Take The $10K Digital Transformation Challenge
Take part in our $10K Digital Transformation Challenge where we prepare your business to adapt to the digital world! This 40-hour consulting 'test drive' will show you key visualizations and where you can make data connections. We provide you with the necessary training and tools to ensure that you can make data-driven decisions for your business, off the line!
"…A&W is now able to view data from 1000 stores in one user-friendly dashboard… Reduction in our operating cost by 5500 man-hours per year"
– Program Manager of Digital Transformation, A&W
Sign Up For Your Risk-Free Consultation
Phil Unger
CEO & President
Cadeon Inc.
403-475-2494
[email protected]
cadeon.com
Media Contact
Almin Kassamali
Head of Marketing
[email protected]
stylelabs.ca
Share This:
---
More News Articles