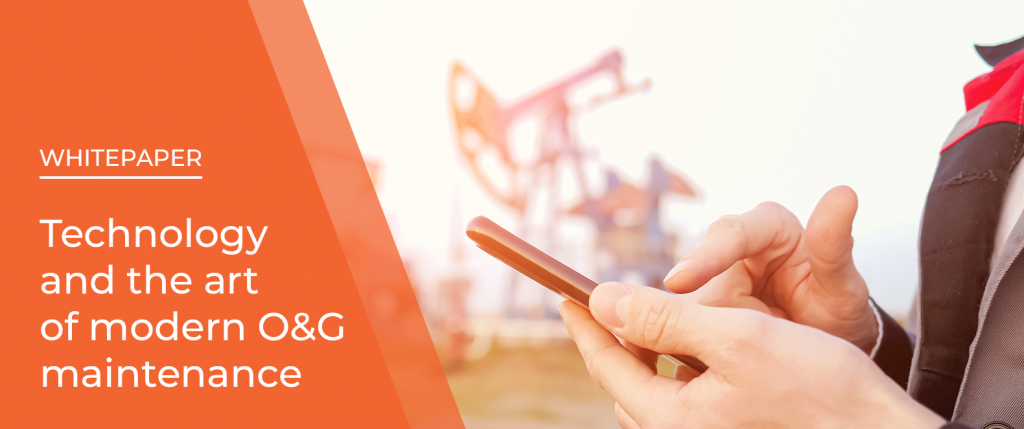 Modernizing how maintenance is managed and conducted can be a quick win for energy companies looking to become more efficient.
Though mobile-connected solutions have become more common in the oilfield, many firms still haven't made the switch. Fears about costs, downtime, employee hardship and technology acceptance make up the typical rationale.
But moving to a modern maintenance system need not be worrisome. The key is finding the right tech that adapts to YOUR PROCESSES rather than forcing upheaval. Any additional process improvements should then follow naturally.
What to look for in a modern maintenance solution
Here are the top technical considerations for assessing a CMMS (or, a computerized maintenance management system):
1. Flexible workflows
This is incredibly important but tricky to assess.
Picture this: You're about to roll out a new system but, just before launch, you find out your work request process needs to change because the system's workflow won't support your established practices. This is going to hurt.
Most CMMSs have configurable workflows, but the term "configurable" doesn't tell you much. Some offer a single workflow while others allow you to configure processes based on the type of work.
Before you commit to a prospective software, do a deep dive to ensure it does exactly what you need it to do. This means doing an in-depth demo of the software, in advance, and witnessing the actual configuration in action. Opportunities for enhancement or improvements are nice to have, but you don't want disruptive, forced change.
2. Mobility—more than just a time saver
Of course, it's faster and easier to document work once rather than having to transcribe pen-and-paper into digital format. And it's pivotal that a mobile solution be easy-to-use and include offline mode, should you conduct work in remote places.
Often overlooked, however, is the impact of how information is logged in the field and its effect on data quality and utility. If you're attaching a photo of a report, a PDF or Word document to your work order, that's wasteful. The data can't be queried, reported or leveraged in analytics—it's just an attachment.
Find a solution that stores technicians' findings in their proper place, whether it be part of the work order, a digital form or log. At the end of the day, instead of looking at a bunch of separate documents, you'll be analyzing results in aggregate.
3. Easy technician management
Assigning work to technicians sounds simple, but it can cause major headaches. Ensure your CMMS goes further than assigning work orders to users. Grouping technicians by area or trade can cut down on administration efforts.
Further, some firms would rather grant third-party vendors access through an external portal—removing the requirement to set up user accounts while keeping their database at arm's length.
4. Powerful PM tools
Digital automation of preventative maintenance tasks is truly impactful for work order administrators. A good CMMS will allow you to take a "set it and forget it" approach with PM templates, which generate work orders at regular intervals, reducing administration costs.
If you're moving from a manual or spreadsheet-based method to a digital solution, this—along with field mobility—is where you'll see huge gains.
Consider if the CMMS can trigger preventative work orders based on both fixed dates and floating schedules. If you rely on counter-based triggers, such as running hours, rotations or temperature thresholds, pay close attention to how SCADA readings will be integrated or uploaded.
Ensuring the CMMS can accommodate different service intervals can also greatly increase time savings. Interval support allows administrators to cut down on the number of PM templates needed (and potentially redundant work orders) by grouping minor and major services on a single template.
5. Standardized job plans
A job plan library houses commonly executed work plans. This template repository ensures instructions are standardized and easily administered from one place. Though the concept is simple, not every CMMS offers this functionality.
6. Get well-connected
Without access to asset information, maintenance work is a to-do list.
It's integral that your workforce can see contextual asset data but, at the same time, you don't want to add another duplicate database to the mix. A good CMMS is integrated with a larger asset management system, keeping data centralized and secure—but easily accessible. This keeps technicians and managers informed while eliminating the burden of maintaining duplicate records.
7. Software as a service
A cloud-based, software-as-a-service platform is the only way to go when it comes to accommodating a mobile, dispersed workforce.
The take home
No two maintenance groups are alike and transitioning a workforce from its tried-and-true methods to something new is hassle enough. To make this move a short and long-term success, its pivotal to find a CMMS that adapts to your organizational requirements.
If you take the time to find the right solution and set up an environment that mirrors current practices, you'll be up and running in no time.
You can look forward to significant savings in time spent both the administration and completion of work orders. With the advent of SCADA-integrated PM templates and enhanced reporting tools, companies who modernize their maintenance processes also see improved asset performance and reduced downtime.
Over the last decade, the idea of going digital and introducing mobility into the oilfield has gone from outlandish to widely accepted. If you're considering making the leap or you find yourself limited by your current CMMS, contact Oplii. Whether you're looking to become a customer or simply interested in learning more about CMMS best practices, we're more than happy to talk.
---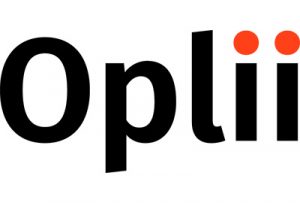 Oplii is a proudly Canadian company leading the way in operations management software for O&G.
The Oplii enterprise platform is powerful and easy to use, and includes integrated solutions for the management of assets, asset integrity, maintenance, HSE, MOC, NCR and more – with industry-leading proprietary mobile tools that truly connect the office and the field.
Share This:
---
More News Articles