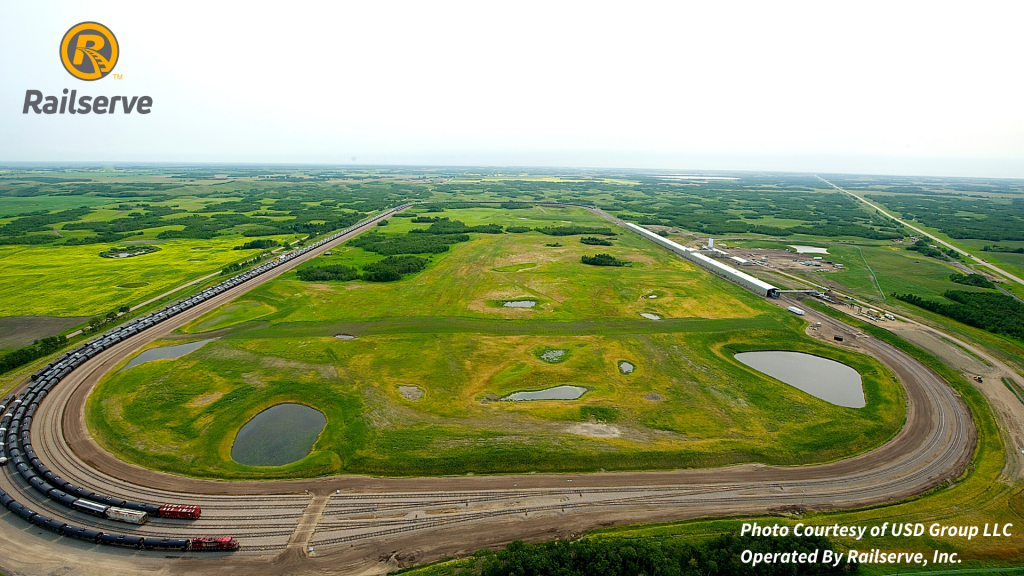 With the energy sectors ever changing metrics, your business demands more. We provide expertise in the management and operation of Crude-By-Rail terminals, and have for many years. 
Since 1981, Railserve has served the North American energy sector with safe and efficient rail centric services. Railserve is a leading provider of on-site rail services, including third party rail switching, material handling services, as well as a host of car repair inspection, cleaning and maintenance services. With over 180+ Railserve owned and maintained locomotives and over 1400+ employees, we have a strong commitment to our customers and their needs. We operate in the agriculture/food processing, chemical/plastics, energy/refining, manufacturing and pulp & paper markets.
Over the past decade we have seen immense growth operating as a third party rail contactor providing our specialized rail experience and expertise to over 80+ customer locations. Our experience operating crude by rail terminals in the industry is unparalleled. To date, Railserve has operated 11 Crude-By-Rail terminals for some of the largest major players in North America.
 "We recognize the industry's pipeline capacity constraints and want to offer solutions to our customers that enhance growth, efficiency and most importantly, safety." – TJ Mahoney, Vice President of Sales & Marketing, Railserve, Inc.  
Railserve's core values focus on cultivating long-term, trusted relationships with our customers and business partners. We build these relationships through our considerable knowledge in the area of rail services and operations, high productivity, safety culture and the expertise of our team. We have invested millions of dollars in safety, training and operational initiatives to support our customer's growth, including investment in our customer's railyards and infrastructure. Owned by US Marmon Holdings, Inc., a Berkshire Hathaway company, Railserve has both the human and capital resources to make your Crude-By-Rail operations successful.
Connect with us to learn more: https://www.railserve.biz/
Share This:
---
More News Articles