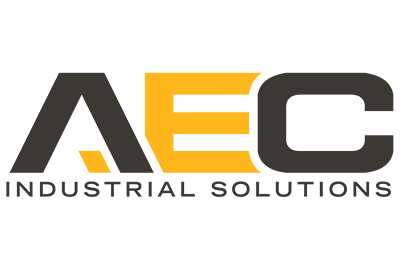 Today's water transfer operations are becoming more challenging and demanding every day.  Extreme conditions, increased re-use of produced water, and the evolution of higher volumes creates an inherently complex water transfer environment.   Combining these challenges with the desire to reduce both costs and environmental impact makes it essential for companies to find efficiencies to reduce fuel consumption, lower expenses, and increase the safety and effectiveness of their people and equipment.
AEC Industrial Solutions provides automation and electric control systems to help your organization overcome the challenges of today's competitive environment.
Below are a few examples of how AEC can provide you with a competitive advantage.
Electric Pumping Systems
AEC's VFD controlled electric pumping systems are easy to use, require little maintenance and can be run off natural gas, diesel generators, or utility power.
Features:
100HP – 1000HP VFD
large, easy to use intuitive interface
modular plug and play system
created for harsh climates and environments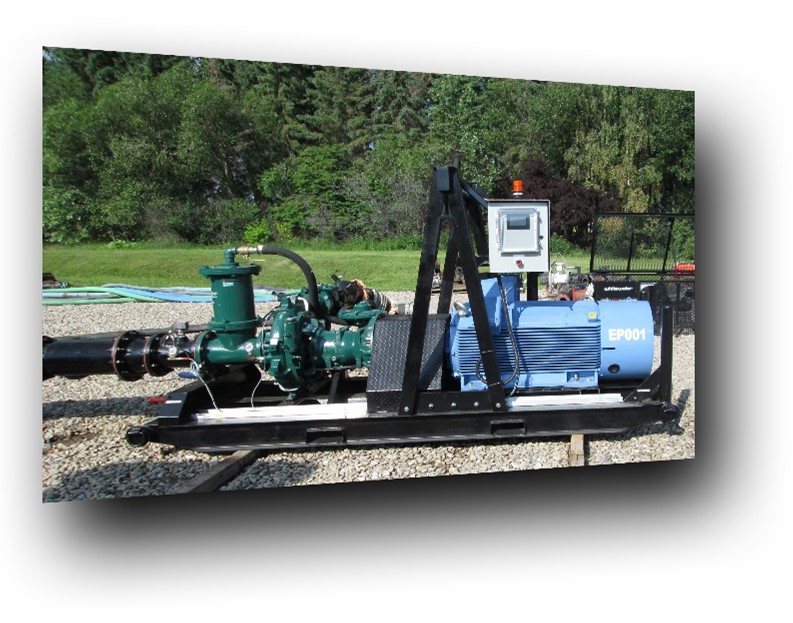 Benefits:
ability to run off of multiple energy sources
true automated PID control (flow, pressure, level)
remote monitoring and control
improved operational efficiencies
automatic shutdowns and alarming
lower maintenance costs
less wear and damage to equipment
administrative reporting
Diesel Automation Systems
AEC's diesel engine control systems allow you to convert your diesel pump into a more efficient automated machine, allowing you to save fuel costs and increase the safety of your diesel pumping operations.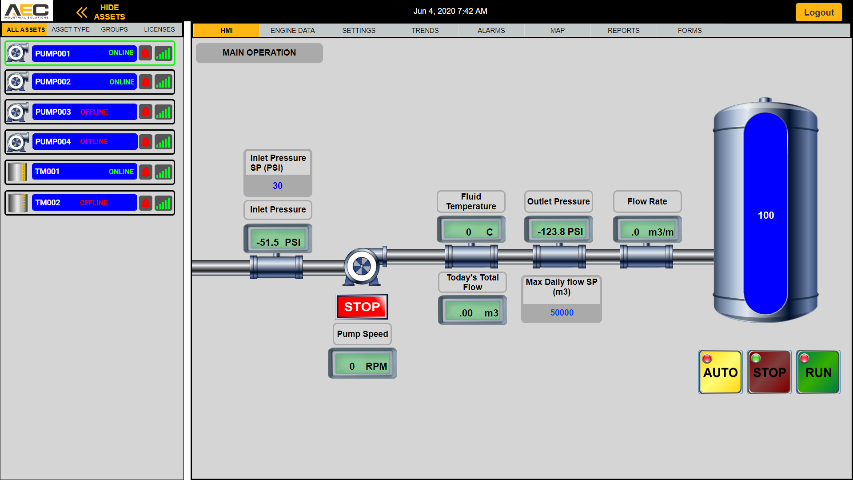 Features:
easy to use intuitive interface
compatible with most engines
tier 4 compatible
12 – 24-volt systems
Benefits:
true automated PID control (flow, pressure, level)
remote monitoring and control
improved operational efficiencies
automatic shutdowns and alarming
less wear and damage to equipment
monitor engine data – alarms, fuel, shutdowns
operate more efficiently with fewer people
optimization of fuel consumption
A Complete IIOT Solution
Realtime visibility for your complete operation. AEC's IIOT sensor monitoring systems allows you to integrate real time data into our ControlCORE Web-SCADA system and access critical information when and where you need it.  The ControlCORE system streamlines your administrative and management systems by letting you watch and report on each project or specific asset.
Features:
plug and play portable systems
solar and 120volt power source for remote locations
cellular and radio communications
expandable inputs and outputs
visual and audible alarming
flow measurement
pressure measurement
temperature measurement
level measurement
Benefits:
real time monitoring and reporting
improved operational efficiencies
alarms and notifications
administrative reporting
About AEC Industrial Solutions
AEC Industrial Solutions develops and integrates high value hardware, software, and services for the water, de-watering and material handling industries. AEC provides custom solutions that make it easy for our clients to access operational information and streamline processes to create an efficient and safe environment.
Please contact us for more details at:
AEC Industrial Solutions Ltd.
403-346-2071
www.AEC.ca
Share This:
---
More News Articles