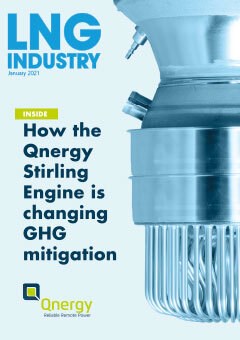 A beautiful image of the Qnergy free piston Stirling engine graces the cover of LNG Industry Magazine. Qnergy's PowerGen is the heart of their latest emission reduction solution: Compressed Air Pneumatics (CAP3). The CAP3 system destroys normally vented methane, while providing clean power, heat and air for natural gas production, utility and pipeline gas transportation sites.
Click here to download the cover article
About Qnergy
Qnergy is the world's leading clean technology manufacturer of Stirling energy systems. Qnergy provides reliable power generators for the 500W-10,000W range to help customers improve efficiency, decrease cost, and reduce emissions.  Qnergy's Stirling generators are often called 'external combustion' engines since they can use conventional as well as non-conventional heat sources to generate electricity. Examples range from wellhead gas and propane to biogas and hydrogen.
Qnergy's proprietary engines are enclosed systems that requires no lubrication, maintenance, or repair, delivering tens of thousands of hours of uninterrupted operation.  The combination of truly flexible fuel with unparalleled reliability makes Qnergy a critical component in the energy transition to a decarbonized economy.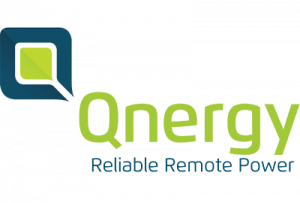 Share This:
---
More News Articles