"As we grew, our existing databases could not meet the company's needs," said Sask. Chief Inspector Kim Bachek. "We needed something that could scale up to handle more data, more users and workflows to support MOC and preventative maintenance." -Whitecap Resources Inc.
About Whitecap
Whitecap is a clean Canadian energy company.
In 2020, it produced 70,000+ barrels of energy per day, with 85% of production consisting of crude oil and other liquids It is listed on the Toronto Stock Exchange.
Employees
450+
Headquarters
Calgary, AB
Operations in
BC, Alberta, Saskatchewan
Overview
With every acquisition, Whitecap's asset integrity solution faced an influx of new information and new users. Limitations arose, like the system's inability to handle complex assets and its lack of reporting tools, which made verifying inspection schedules a painstaking task. Whitecap needed a more effective way of storing and retrieving asset data, scheduling maintenance and inspections, and collaborating online as a team.
Challenges
Uphill battle training new users
Onboarding users took too long, complex interfaces confused users and workarounds became routine
Poor scalability
The costs of adding user licenses and importing asset data became prohibitively expensive
Workflows without the flow
Online processes that involved multiple users stalled due to a lack of triggers and notifications
Work duplication
Without the ability to use mobile devices, getting field data into the system involved twice the work
Reporting to regulatory bodies
Limited tools made for tedious work ensuring the accuracy of inspection schedules and reports
Requirements
Whitecap outlined their ideal asset integrity management system (AIMS) with goals to lower costs, eliminate barriers, improve data integrity and introduce smart devices in the field.
Field Mobility
Skip the data entry and save money by having users do inspections and complete work via tablet/phone
Work order management
Go beyond simple task creation, allowing for prioritization, scheduling and automation of PMs
Smooth MOC processing
A workflow that moves things along from one party to another with notifications and proper safeguards
Skid packages
A record type specific to documenting a collection of related equipment on the same skid
More of a one-stop shop
A solution that brings AIMS, regulatory compliance, WOs and change management all under one roof
Solutions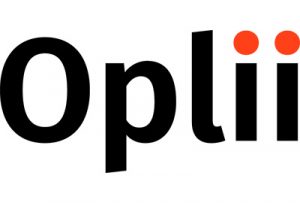 For Asset Integrity Management
"I'm an old dog from the old school but, for me, the software is very, very intuitive." – Kim Bachek, Chief Inspector
Looking forward: Whitecap plans to roll out additional inspections, bring in vendors, and kick off mobile auditing of skids and equipment.
Results
42,699+
assets managed
15,676+
work orders dispatched
35,324+
inspections logged
Contact
+1 (587) 323-5552 / [email protected]
Oplii goes beyond asset integrity. Contact us today to find out what it can do for your organization.
Share This:
---
More News Articles