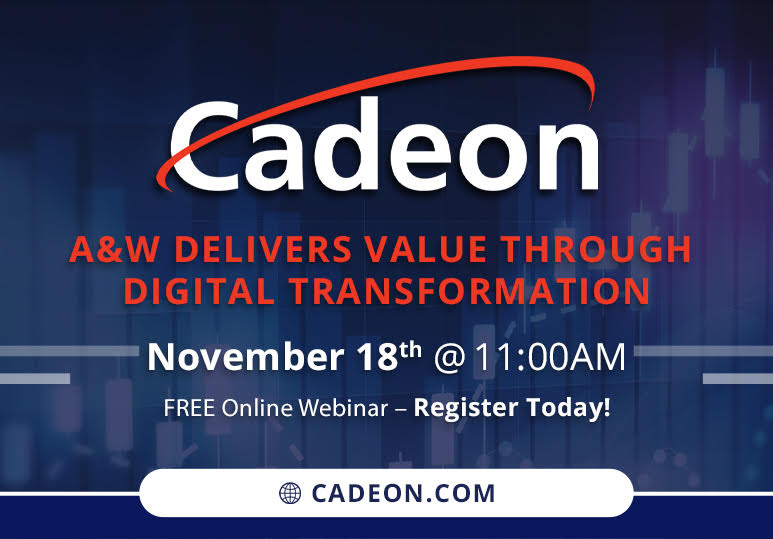 When it comes to digital transformation, organizations must innovate quicker and better than ever. This process of using digital technologies to create new—or enhance existing business processes and customer experiences is giving organizations the competitive advantage to deliver value to their customers, especially during these uncertain times.
Learn how Cadeon and TIBCO helped A&W navigate through their digital transformation while leveraging data technologies to gain incredible insight into their organization.
Register Today for this quick and informative power hour session!
Learn More About Cadeon's TIBCO Spotfire Training
Take the $10K Digital Challenge With Cadeon
Contrary to popular belief, digital transformation doesn't have to cost your business millions of dollars.
Cadeon's $10K digital transformation challenge is a five-day consulting, software, and training pilot that will allow you to test drive Cadeon's solutions and kickstart your journey to digital success.
Contact Cadeon today for your digital transformation! Sign Up For Your Risk-Free Consultation! or phone (403) 475-2494
Register for for the A&W Webinar – Wednesday, November 18
Phil Unger
CEO & President
Cadeon Inc.
403-475-2494
[email protected]
cadeon.com
Media Contact
Almin Kassamali
Head of Marketing
E. [email protected]
W. stylelabs.ca
Share This:
---
More News Articles