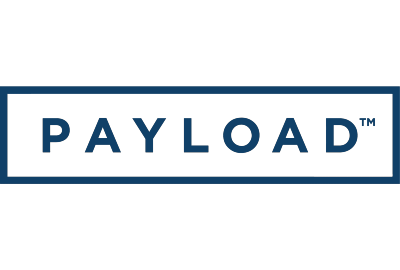 Our client is a global oil and gas company that was intent on digitizing their waste manifest process and increasing their efficiency during compliance audits.
The list of functional requirements that needed to be considered in finding an appropriate solution included compliance with regulatory bodies, forms that were easy to use and understand, built-in intelligence to remove the manual work needed to research which transporters and receivers were approved according to client agreements, and easy regulatory reporting.
It was also essential that reporting required very little manual intervention to generate as a good deal of administrative time and effort was spent gathering the paper waste documents, organizing them and then consolidating them into spreadsheets for reporting purposes.
Implementation, using eManifest, and Upgrades
Payload's team worked with our client to document relevant waste codes and a list of transporters and receivers approved by the client. After adding these details to Payload's eManifest tool along with a list of approved internal administrators, the Payload team engaged our client for training and onboarding. As the tool is tailored to allow clients to maintain their workflow with minimal interruption, is simple to use and mirrors the forms already in use by the client, onboarding took less than 2 hours.
Once our client was using eManifest, some suggestions for improvement were brought forward. Improvements such as different roles for Receivers and Generators in order to maintain compliance, restrictions on what information the Receiver can see, and a documented manifest status for auditing and regulatory reporting.
Originally Receivers could only log into the tool using the client's login information. Together with our client, our product and development team worked to document, develop and implement a solution where Receivers can now log into a version of their clients' environment to receive and reconcile manifests.
A second improvement included the ability for Receivers to login and see all the locations they have been assigned to. This allows Receivers to reconcile waste forms in the same environment the Generator created them in. Receivers get an email letting them know that trucks are on their way, what they are hauling, and the forms can be completed and signed off onsite.
The status of manifests is now also recorded and included in the built-in reports – draft, shipped, received and complete – making it easy to see what state the manifest is currently in.
Along with a complete digital repository of their forms, our client was also able to automatically generate DDS and Waste reports for compliance purposes, manage internal and external locations, waste codes, users and vendors which was key to the successful adoption of eManifest.
Throughout the process we documented a number of other benefits realized by digitizing waste profile sheets through Payload eManifest. Some of these benefits included the ability to track regulated and non-regulated waste through the entire shipping process as well as generate Transportation of Dangerous Goods (TDG) paperwork, if desired. Documents can also be cloned which is useful for repeat work and further reduces admin time. As eManifest includes intelligence such as built-in waste codes and client approved Transporter and Receiver information, Generators don't have to search through waste codes to determine which ones are applicable and who can transport them.
What was the outcome?
During the trial at their facility our client discovered that the Full-Time Equivalent (FTE) cost savings was approximately .75 spread across 4 people that handled the manifesting, tracking and ..reporting of waste in one form or another. There were additional savings realized in the amount of time saved by Operators that were completing manifests as well.
"Payload's eManifesting system has provided us with multiple benefits across the entire waste documentation process:
It drastically reduces the time it takes people to fill up manifests at the front end or manage waste data at the back end.
It ensures completeness of the manifest, standardizes the usage of the right waste codes and shipping names, and thus improves compliance.
It provides a very quick turnaround for confirmation of received quantities by integrating the receivers in the system, compared to the +30 days standard for the hard copy manifest."
Due to the implementation of the Payload eManifest tool, our client was able to refocus employees on other more relevant and value-added tasks rather than the administration needed for managing paper-based manifests.
Contact us today at [email protected] to find out how eManifest can help you.
Visit our eManifest home page to see how we're improving the management of regulatory manifests for Producers and Service Providers with easy-to-use digital technology.
Share This:
---
More News Articles