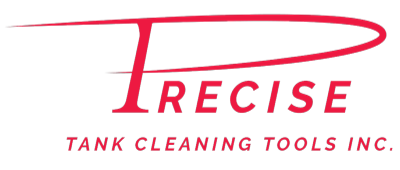 Precise Tank Cleaning Tools is pleased to congratulate Cascade Energy Services L.P. on the delivery of their new fully automated tank cleaning spread.  Their automated spread consists of A.  Live Action Sweeps  B. Cannons C. Hydraulic Power Unit and D. Control Cab
The Precise Tank Cleaning Spread Offers the following advantages:
Superior technological understanding of tank cleaning systems
Fully automated control systems
Remotely monitored and accessible systems
In-house designed leading edge tooling
Visit Precise Tank Cleaning Tools HERE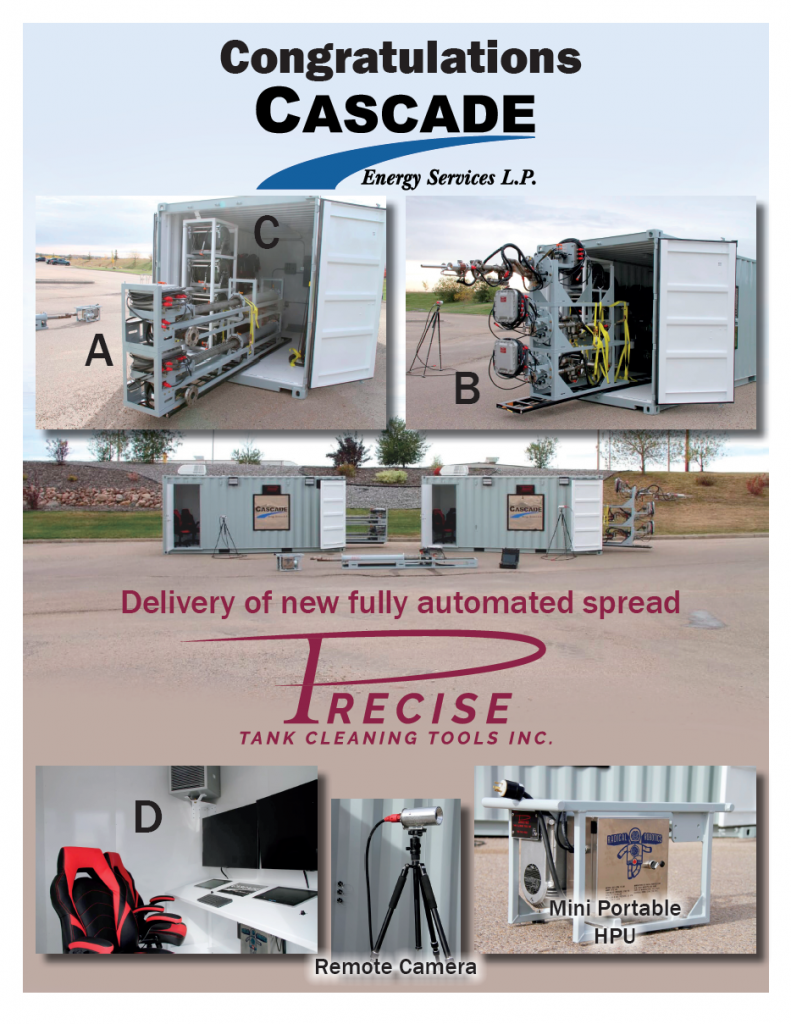 The Precise Tank Cleaning Spread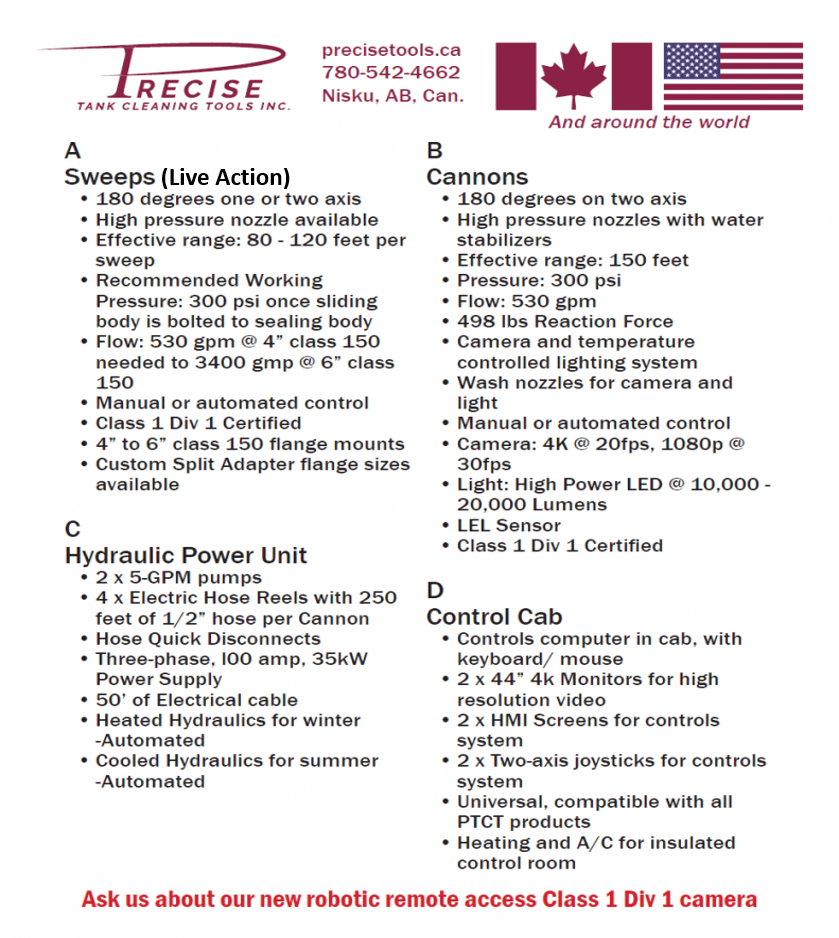 About Precise Tank Cleaning Tools
Precise Tank Cleaning Tools is a North American company that specializes in tank cleaning equipment.
They offer their customers customized and personalized tank cleaning equipment for general and specific applications in a timely manner.
Directional, live tank cleaning is just one of the many new innovative technologies that they have designed.  From state of art remotely controlled water blasting cannons to their dynamic multi control HPU unit and robotic manned and unmanned track machines, Precise offers a large arsenal of diversified robotic units.
Their superior experience in remote water jet tooling further enhances our ability to supply state of the art product to our customer base ensuring they lead in their chosen field.
Visit Precise Tank Cleaning Tools HERE
Share This:
---
More News Articles