Remote and distributed locations are costly to monitor and time consuming. Osperity removes these challenges by enabling organizations to visually inspect and monitor their remote locations from anywhere with any connected device.
Capitalize on improved productivity, lower costs and reduced risk to employees and assets, with instant access to events or activities of interest, for faster and more accurate decision-making.
Osperity's platform is not simply a Video Surveillance as a Service (VSaaS) tool streaming to the cloud. We use advanced AI and machine learning tools to train an algorithm to distinguish different things in an image.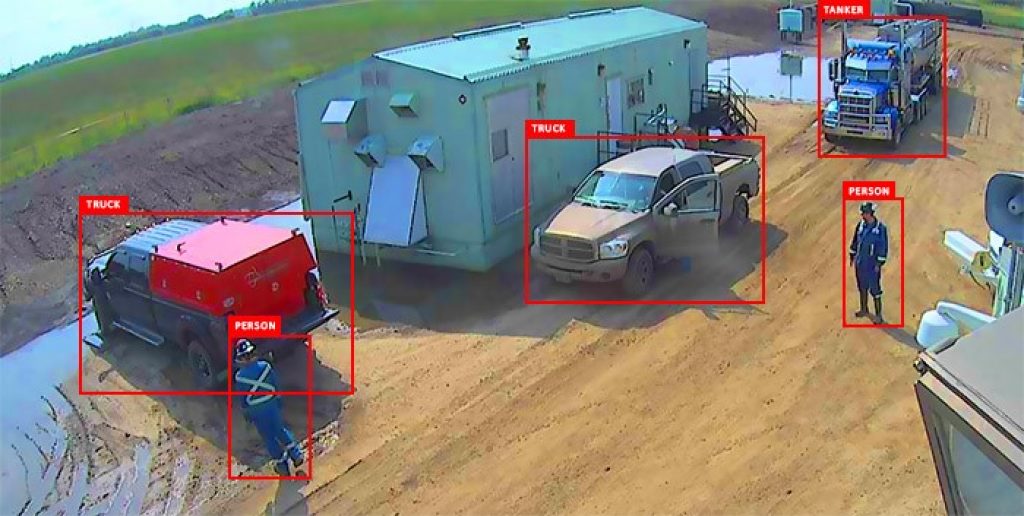 Our platform can recognize people, trucks, heavy trucks, SUVs and certain types of animals/wildlife – and more! This is important because while we can detect occurrences like these and alert on them, we can also ignore events that are not valid, for example; snow, rain, leaves blowing, etc.
We can set the algorithm to detect people only, and disregard everything else, cutting down false alerts to almost zero.
​OMNI Benefits:
Cut routine site visits by 50% or more
Get automated, personalized, timely and accurate alert notifications
Deployed as a managed service, outside of corporate IT infrastructure
Validate contractor billing against time stamped images
Bandwidth-efficient data management
Monitor health and status of critical infrastructure
Monitor safety and compliance of lone workers
Ability to scale up to other Osperity services
Cut costs by not having to monitor video streams 24/7
True management by exception
Share This:
---
More News Articles