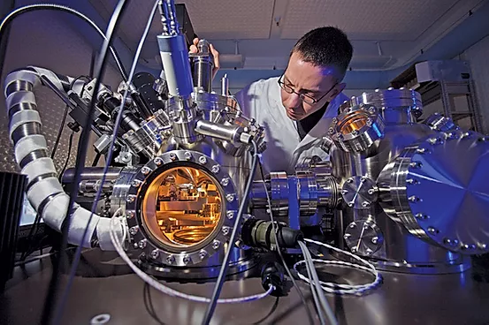 Imagine a future where your computer not only runs 100 times faster, it also uses 1% of the amount of energy, saving time, money and the environment. It might sound like a dream, but an Alberta company has turned it into reality.
Quantum Silicon Inc. (QSi) is revolutionizing the way technology is created—harnessing the power of atomic-scale physics and nanoscience plus artificial intelligence (AI) and machine learning—to produce faster, smaller, and more energy efficient electronics.
QSI's continually expanding portfolio of patented intellectual property includes fast, compact, all-silicon, energy efficient electronic circuits and scalable technology for atomically precise manufacturing. With a focus on developing next generation electronics, QSi is collaborating with major global manufacturers to develop fast, energy-efficient devices designed to computing faster and more energy efficient as well as the tools to enable true atomic scale manufacturing.
"Today's electronics have reached a point of maturation and can't be made any better. We have to stop using so much electricity to run our computers, and that means we need a drastic change in the kind of computers we use," said the company's CTO, Robert Wolkow, noting that today's computers can't run much faster than computers made 10 years ago.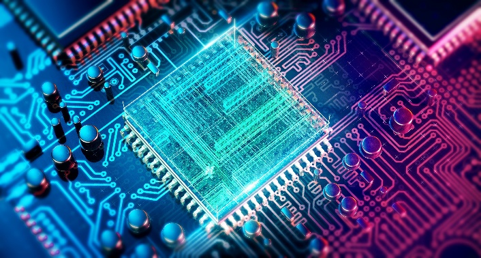 "The atom-scale devices we are developing create a new basis for computer electronics that will be able to run at least 100 times faster or operate at the same speed as today but using 100 times less energy," continued Wolkow. "We have plotted a path to sustainable, responsible economic growth and technology that's good for everyone."
The University of Alberta spinoff has created a number of made-in-Alberta-specific benefits including economic diversification. Though the company has attracted investment and attention to global technology giants, it's on their home turf they are hoping to make the biggest impact.
Tom Fath, an Edmonton business owner, was one of the company's early backers. "It's vital that local investors back the startups that will diversify Alberta's economy." said Fath, "While my company paves our roads, QSi is creating a technology superhighway that can make our computers faster and more energy efficient."
Dream scenario for cloud computing
QSi's vision is not only smart, but it will also soon be essential to efficiently and effectively attack the cost of doing business.
"Depending on who is counting, we will hit seven billion connected devices on the planet this year," says James Chepyha, QSi's Vice President. Connected to what? The mysterious "cloud," of course, which according to some projections uses more energy than all of the United Kingdom, a number that will only rise as we march steadily forward to the projected 24 billion connected devices by 2020. That's over 4 devices for every person on the planet.
"Keep this projection going, and by 2037 we will be consuming all the world's energy for computing alone," continued Chepyha. "QSi's technology is a potential game changer for energy consumption. This is not an incremental change, but rather has black swan potential for industry."
From the Alberta advantage, there is potential to dramatically alter our economic landscape. With untold scaling potential, QSi's technology provides a clear path to next generation computing. Though invented here, the question remains whether there is the vision to keep it here. Time will tell.
For More Information Contact:
Ken Gordon,  CEO
[email protected]
Share This:
---
More News Articles