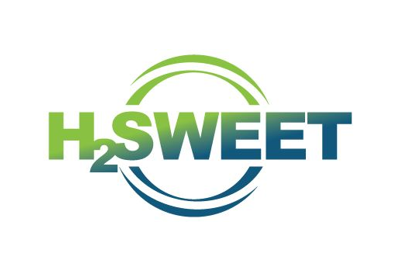 The Sulfcat® system is an innovative H2S scrubbing process.  Utilizing iron particles to catalyze reactions, H2S molecules are converted to elemental sulfur. This is a new approach to an established technology and is a significant improvement upon traditional H2S scrubbing processes that consume large volumes of Triazine based scavengers. Sulfcat® also improves upon more recent approaches that use chelated iron compounds to oxidize sulfur.  In these systems the chelates degrade over time and can pose potential health and environmental concerns.
H2Sweet Inc. also recognizes that environmental, social and governance ("ESG") criteria are an increasingly relevant way for the public and investors to evaluate companies. Considering the importance of ESG, H2Sweet can illustrate significant environmental improvement through the reduction in associated logistics, which is a large component of the negative environmental footprint inherent to the use of non-regenerable sweetening processes.
"The Sulfcat® process dramatically reduces chemical consumption and disposal by as much as 90% due to its regenerative characteristics. Emissions of H2S are removed at levels greater than 99% and the process can be configured to remove H2S down to <1ppm if needed," says Chris Ristevski, development engineer at H2Sweet Inc.
The Sulfcat® process works by first absorbing H2S from the gas stream with a specially designed absorber system (see diagram). The H2S then undergoes a series of reactions that convert the absorbed gas to elemental sulfur and water. The reactions are promoted by a suspension of stabilized, sub-micron-sized, iron-based particles. The addition of air in an oxidation vessel regenerates the iron reagent. Elemental sulfur is filtered for recovery.
H2Sweet's Ristevski says "the company is continuing its work to optimize the technology to further lower operating costs. Sulfcat® will be used to capture H2S in solution gas production, water treatment, petroleum refining and other areas where efficient removal of H2S is required."
Call us today for a quote to see how much H2Sweet's, Sulfcat® system can save you in operational costs – 1-403-454-4474
Share This:
---
More News Articles