Attend the World's Largest Gas, LNG & Energy Exhibition
The Gastech Exhibition is the world's largest marketplace for the gas, LNG and energy industry supply chain. With more features and opportunities than ever before, and where millions of US$ worth of contracts are signed – Be part of the Gastech Exhibition to secure new business, service your existing clients and engage in industry dialogue.
Gastech has fast become a next generation energy event, hosting major NOCs, IOCs, integrated energy companies, global utilities, EPC contractors, shipbuilders, pipeline companies, manufacturers, technology providers and service companies all of whom play an active role in the global energy value chain.
Gastech in Numbers

Reasons why you should visit Gastech 2019?
Connect with new and existing suppliers
Meet new suppliers and potential partners
Network with new and existing suppliers
Identify new opportunities and markets
Discover the industry's latest technologies
REGISTER FOR YOUR FREE VISITOR PASS
---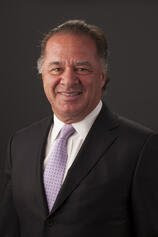 "Gastech allows you to see everyone from the industry in one place and get a feeling for how the trends are moving, what is changing and how the LNG industry is evolving. Coming to Gastech on a regular basis is very valuable and it helps us re-calibrate where we think we are and gives us the chance to have detailed conversations with global decision makers". 
Charif Souki, Chairman, Tellurian Inc.
---
4 Facts You Should Know About Gastech
Fact 1 – The World's Largest Event of its Kind
Gastech is the world's largest gas, LNG & energy conference & exhibition. The exhibition is free to attend for all LNG, gas & energy professionals – over 35,000 international attendees will be there in attendance. 73% of all attendees to Gastech will be either C-level executive, senior management or mid management level; 62% of all attendees are decision makers/purchasers.
Fact 2 – The Entire Gas, LNG & Energy Value Chain
International, regional and local companies from across the upstream, midstream and downstream value chains, including US export project companies, IOCs and EPCs, attend and exhibit at Gastech specifically because its eco-system spans gas, LNG and energy.
Fact 3 – Converging The Strategic & Technical Communities
Gastech is where strategic decision making converges with technical practicality. The event brings together a level of seniority second to none at the plenary & strategic conferences; while specialists and team members involved in the day-to-day operations are able to stay on top of the latest advancements and innovations in their natural gas industry and what they mean for the business.
Fact 4 – Building Relationships That Matter
Each edition of Gastech moves annually and Gastech will not be back in Houston soon. With the event taking place in September, this will be Your company's chance to set up relationships with both local and international connections for future business opportunities – you won't find a better opportunity than Gastech!
New age strategies & perspectives from across the gas, LNG & energy industry
Ministers, CEOs & global business leaders to set the agenda for the gas, LNG & energy industry
UPGRADE YOUR PASS AND GET ACCESS TO THE CONFERENCE
Share This:
---
More News Articles