Drilling can be a complicated business. Oftentimes, it seems like there's no end to the number of hands and companies involved in setting up a drill site and getting to work. Someone provides the heavy trucks and transport, another business handles the cementing, and yet an additional company needs to come in and do the actual drilling; at least, that's how it used to be. Enter Predator Drilling.
Founded by Shane Walper in 2008, Predator Drilling pursues the vision of safely delivering performance excellence through demonstrated respect, accountability, and teamwork. More than that, Predator Drilling provides the unique value of offering a bundled product. They specialize in providing integrated cement and transportation services, coring services, and, of course, integrated drilling services – including horizontal drilling, water well drilling, and speciality projects such as slant and gas storage drilling. What really sets Predator Drilling apart, however, is their on-site, pre-set drilling model – in fact, they are the leading providers of pre-set services within the industry.
A large part of Predator Drilling's success can be attributed to their mission of cooperative achievement. An important element of their values, Predator Drilling strives for excellence through teamwork. Through engagement, communication, and collaboration, Predator Drilling seeks to build leaders through their employees, ensuring that their people are working jobs they are passionate about, and that they are set up to achieve greatness. Predator Drilling also strives to foster strong, lasting partnerships with their clients, while building value with their vendors and partners, and developing legacy within their community. Building leaders, building partners, building value, and building legacy – through these foundational elements, Predator Drilling is committed to building greatness together.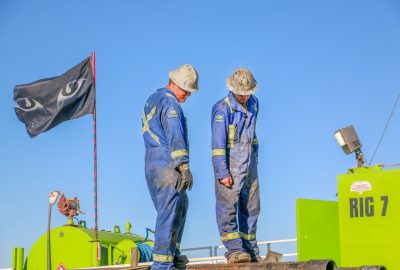 "We all want to be a part of building greatness, so that's really where we anchored our company and our focus – in that vision," Walper elaborates. "One service offering we provide in the oil sands is our delineation service. We provide the drilling rig, the crews, and all of the coring equipment…and we manage all of that, internally. We've trained our rig hands to be experts at coring. That's a bundled product service that we deliver, that our clients quite like. [We also offer a] pre-set model. We'll go and drill the surface portion of the well…and our guys are trained on how to do the cement job, they're trained on how to drive the trucks, and move the equipment, and they're trained on how to operate the equipment."
There's no doubt that Predator Drilling offers a much more streamlined, simplified approach to drilling than many of their competitors, and it shows in the success and growth that they continue to see on an annual basis. As of this time last year, Predator drilling touched 7% of all wells drilled in Canada – this year, that number has more than doubled to 16%. "We're just so proud of the team, that we're able to do this, to pull this off," Walper says earnestly. "It's been quite amazing."
One of the most exciting benefits of working with Predator Drilling is the speed at which they are able to deliver the product to market – all thanks to the utilization of their streamlined pre-set model. More than that, Predator Drilling is constantly striving to build and foster trust with each and every client they work with, as is evident through their pricing model (which demonstrates a steadfast level of accountability), and their reputation for both living their core values and prioritizing safety above all else. They truly care for their people, and demonstrate that concern and appreciation through all of their actions and initiatives.
"Our biggest competitors tend to be publicly-traded, large organizations," Walper offers, while reflecting on what makes Predator Drilling unique among its competition. "We're still small, still solutions-driven. We're pretty agile – we can react much more quickly. Part of it too is our attitude – having respect as one of our core values, we're able to engage all levels of the organization to find solutions, which I can see as begin challenging for larger companies, being able to engage beyond a certain level."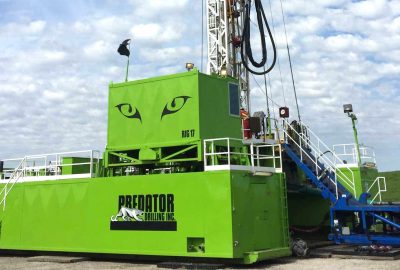 With just over 250 employees on staff, Predator Drilling is in the unique position in that each and every member of the team is also an ambassador of the company. Everybody who works at Predator Drilling is able to see the impact of their work on a daily basis, and can take pride in the direct contributions they make toward the overall success of the business, which is something truly special.
Looking to make a name for themselves on the international stage, Predator Drilling has expanded beyond operating within its home country of Canada, and has recently started working in the United States as well. "We're market leaders, for sure," Walper asserts, "and now we've got our sights set on being world-class." To learn more about Predator Drilling, visit their website, and discover how they can help you find success by safely delivering performance excellence.
Share This:
---
More News Articles