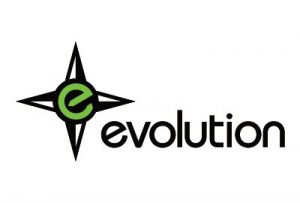 Press Release
February 6, 2017 – Houston, Texas and Calgary, Alberta
Evolution Engineering Inc. ("Evolution" or "the Company") today announced the release of electromagnetic (EM) downlink capabilities for its flagship product EvoOne™, the first Unified Telemetry™ measurement while drilling (MWD) system. EM Downlink joins an already extensive feature set for this best-in-class MWD system which provides the industry's most rapid and reliable downhole communication using electromagnetic telemetry.
With the addition of EM Downlink, users can now rapidly communicate downhole with EvoOne to optimize performance and minimize non-productive time (NPT). These benefits will enhance EvoOne's already industry-leading reliability. With this real-time communication, EvoOne can stay downhole for an extended period facilitating longer runs during the drilling process.
"The addition of EM Downlink functionality to EvoOne is significant. With this feature, our customers are now able to take full advantage of our Unified telemetry platform to maximize rate of penetration and minimize non-productive time without impacting drilling operations. The advantages of Electromagnetic Telemetry are well known and are of particular importance to improving drilling times in regions like the Permian, Mid-Continent, and Duvernay where formations are problematic to EM communications," stated Paul Crilly, CEO and President of Evolution.
For more information on this new feature, read Evolution's EM Downlink Tech Sheet or visit EvolutionEng.com.
About Evolution
Building upon its patented and proven Unified Telemetry™ platform, Evolution delivers purpose-built MWD products that exceed today's drilling requirements for performance and reliability. The company's flagship MWD system, EvoOne™, was built to provide a single, highly reliable MWD tool suitable for every drilling requirement. By designing and manufacturing these systems in-house, Evolution eliminated the most common MWD tool failure causes while combining EM (electromagnetic waves travelling through the Earth sending data at high speeds) and Mud Pulse (pressure pulses in the drilling fluid sending data at moderate speeds) technology into a single Unified Telemetry with a one-size-fits-all probe design. By designing extremely reliable, high data rate, large bandwidth communication technology, Evolution is at the forefront of developing the Subsurface Internet™. Evolution Engineering Inc. is headquartered in Calgary, Alberta and Conroe, Texas and maintains a field facility in Midland Texas. For more information visit EvolutionEng.com.
Share This:
---
More News Articles