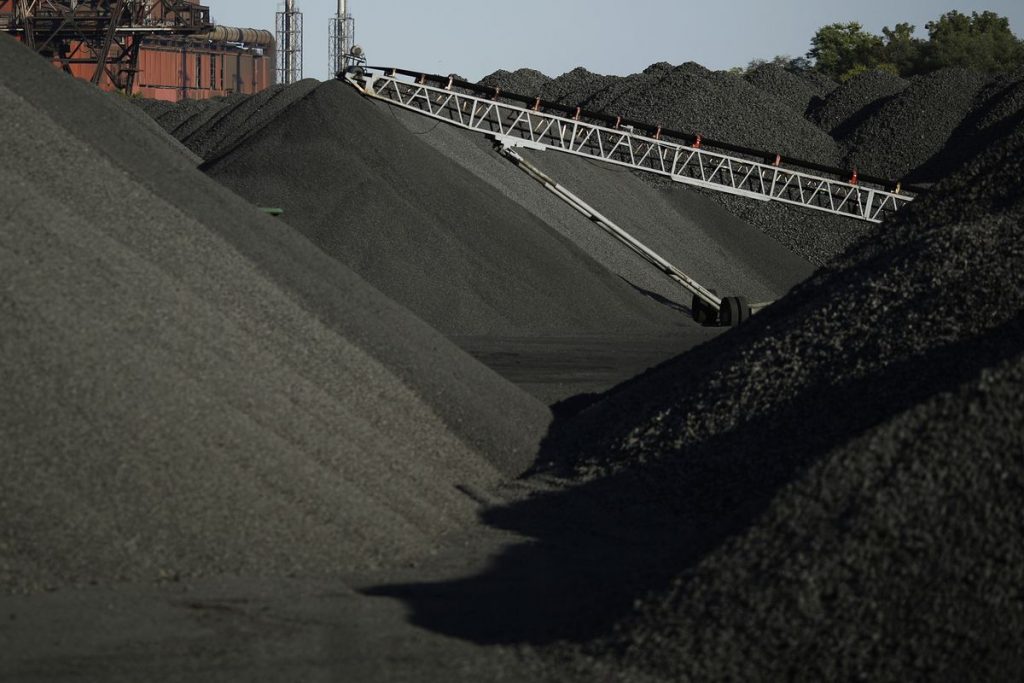 (Bloomberg) — The Trump administration's latest bid to bail out coal country appears to be faltering amid opposition and disagreement among the nation's top energy regulators.
Kevin McIntyre, sworn in Thursday as chairman of the Federal Energy Regulatory Commission, has asked to delay acting on Energy Secretary Rick Perry's sweeping proposal to subsidize struggling coal and nuclear plants, days before a Dec. 11 deadline.
In a letter sent to Perry Thursday, McIntyre requested a 30-day extension to vote on the plan, saying the commission needed time to consider the flood of comments on the issue and have a full debate. The move casts uncertainty over the future of a plan that critics say could cost consumers billions. It has drawn united opposition from oil and natural gas producers and clean energy developers, who deride it as a retreat from fair competition in wholesale power markets.
"It's a hornet's nest," said Paul Patterson, a New York-based utilities and power analyst for Glenrock Associates LLC. "Given the complexity of the issue, it's not surprising that they're asking for more time."
Predecessor's Plan
An Energy Department spokeswoman didn't immediately respond to a request for comment.
Perry ordered the commission to consider the plan in September, invoking an obscure 30-year-old statute. The initiative would pay a premium to power plants that store at least 90 days of fuel on site, in an effort to make grids more reliable. Coal and nuclear generators would be uniquely suited because, unlike gas plants, they aren't fed by pipelines. Wind and solar farms, meanwhile, require no fuel.
McIntyre's request to put the vote on hold threatens to stall efforts by his predecessor, Neil Chatterjee, who had been crafting an alternative to Perry's plan to curb retirements of coal and nuclear plants. While chairman, Chatterjee repeatedly said the commission would act on the proposal no later than Dec. 11.
The request for a delay could be a tactic meant to give the commission more time to build internal support for a proposal like Chatterjee's, according to two people familiar with deliberations who are not authorized to speak on the record.
McIntyre and Chatterjee, a former aide to Kentucky Senator Mitch McConnell, didn't immediately respond to request for comment.
"It's clear now that the original approach that emerged from DOE is going to require some work and some modification," said Mike McKenna, a Republican strategist and president of Washington-based MWR Strategies.
Plant Closings
Critics of the proposal say it could prevent coal and nuclear plants from closing even if they're not economic to run. That could slow development of gas, wind and solar projects, whose growth depends on aging power plants closing.
"In a power market where demand is not growing, you need to displace something if you want to build something new," said Ethan Zindler, a Bloomberg New Energy Finance analyst.
Coal companies argue that the current market structure does not adequately compensate the reliable power they supply. While an extension could give the commission time to reach agreement, coal producers aren't welcoming the delay.
"Any problem worsens so long as solutions are delayed," said Luke Popovich, spokesman for the National Mining Association.
Share This:
---
More News Articles