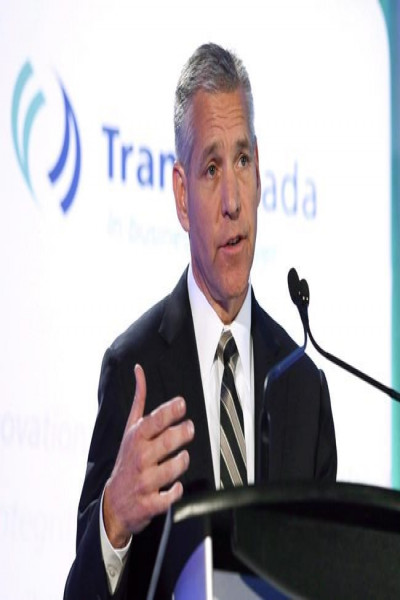 CALGARY — TransCanada Corp. said Thursday it received broad interest for space on its Keystone XL pipeline, with a final investment decision on the project possibly weeks away.
The company (TSX:TRP) closed an extended bidding window for space on the pipeline on Oct. 26 and said in an earnings call that it continues to review the terms of the bids.
CEO Russ Girling said he expects the final numbers to show enough support to underpin the project. 
"Overall we anticipate support for the project to be substantially similar to that which existed when we first applied for the Keystone pipeline permit."
"Production of Canadian heavy oil continues to grow, and the need for transportation capacity remains high," said Girling.
The company said it will look to firm up about 500,000 barrels a day of 20-year commitments on the controversial pipeline that would run from Hardisty, Alta., to Steele City, Neb.
Girling said the company expects a ruling from Nebraska by late November on the last major route approval needed for the project, and would then look to make a final decision on the project soon after.
"There's still some data that we don't have yet that will go into our decision, but the push is from our shipper group to move sooner rather than later."
The company said that if it does go ahead with the project, the bulk of the spending would be in 2019 and 2020, while it already has much of the long-lead items in place including the bulk of the steel pipe itself.
Progress on Keystone XL comes after the company cancelled its Energy East pipeline project in the quarter, expecting as a result to take a $1 billion after-tax non-cash charge in the fourth quarter. It said no recoveries of costs from third parties are expected since no regulatory decision was reached.
The company earned $612 million, or $0.70 per share in the quarter ending Sept. 30, compared with a loss of $135 million or $0.17 per share in the same quarter last year.  
Last year's third-quarter results included a $656 million goodwill impairment charge related to the sale of its U.S. Northeast power business.
Revenue fell to $3.24 billion compared with $3.63 billion in the same quarter last year.
TransCanada announced last month the sale of its solar power holdings in a $540-million deal with a subsidiary of Axium Infrastructure Canada II L.P.
The Canadian Press
Share This:
---
More News Articles