Your oil and gas company strives for more accurate land asset analysis using overlapping manual and digital processes. This can require a considerable amount of time to manage the data.
Poor data management directly affects your time management and operational costs. In fact, it's commonly reported by land teams that many high-level staff are having to spend at least half their time doing low value work. Leaving them less time to do value-added work.
Time is spent on:
Gathering data from each department
Pulling and exporting the data
Re-entering the data manually if there is no integration
Cleaning data and correcting errors
Formatting all the data into reports
And after all that you still may not have the complete picture due to inefficient data management.
While any software allows you to accelerate and automate processes, very few work together even when you have solutions for each department. Only an integrated, end-to-end software solution can provide more accurate land asset analysis.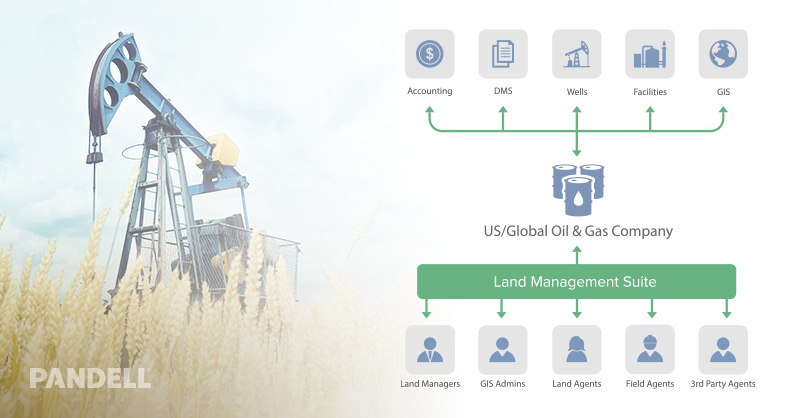 Pandell's land management software integrates with your accounting, document management, and facilities management systems. An easy-to-use platform connects geospatial intel to your land workflow giving you what you need without having to be a GIS superuser. Upstream and midstream operators can leverage Esri-GIS integration and achieve key business objectives in land.
Manage any land right
Analyze acreage holdings
Track lease obligations
Make timely rental payments
Digitize ROW in the GIS
Map leaseholds & well ownership
This results in a single source of truth that your land department can depend on, and a more efficient workflow between your departments, vendors, consultants, and business partners. Which allows your company to be more proactive rather than reactive.
For more information click here
Share This:
---
More News Articles