OPEC Chief Haitham Al-Ghais broke bread with US shale bosses Monday night in his first meeting with the producers since he took the helm of the oil cartel in July.

At the table, which included Occidental Petroleum Corp. CEO Vicki Hollub and Pioneer Natural Resources CEO Scott Sheffield, talk centered on concerns about global supply.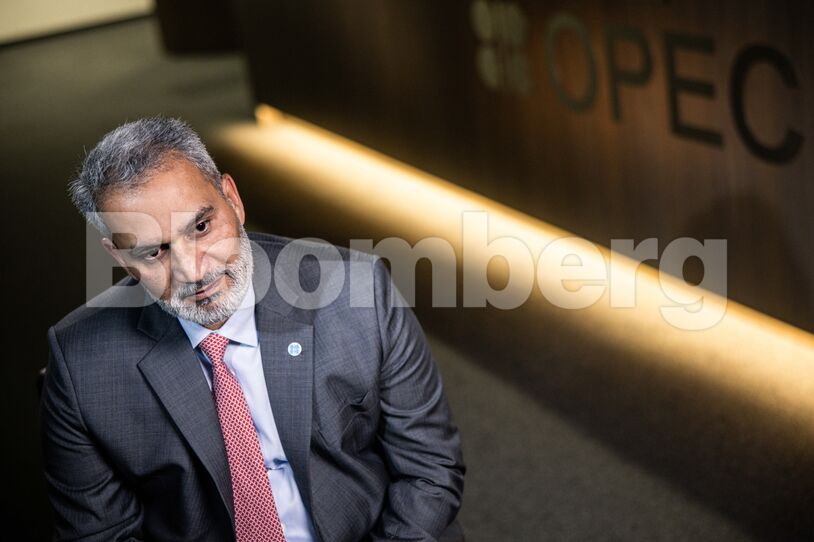 "There's not a lot of spare capacity right now," Devon Energy Inc. CEO Richard Muncrief said of their conversation, as he was leaving the gathering. "That's a challenge." Hess Corp. CEO John Hess and Diamondback Energy Inc. CEO Travis Stice were also in attendance.
Sanctions against Russia following its invasion of Ukraine have upended global crude flows, and the International Energy Agency expects oil demand to outstrip supply in the second half of the year as China's reopening spurs more oil consumption. Amid uncertainty about Russia's ability to maintain exports, OPEC has pledged to hold its own production steady after agreeing to a 2 million barrel-a-day cut last year. Meanwhile, US shale companies are limiting their own growth in the face of rising costs and shareholder pressure.
At the dinner, which has taken place on the sidelines of CERAWeek by S&P Global nearly every year since 2017, Al-Ghais could be seen giving a speech to the other attendees, which was greeted with applause. He was "very impressive," Muncrief said.
Al-Ghais's predecessor Mohammed Barkindo began the tradition six years ago. While the dinners began on uncertain footing — coming at a time when shale's tremendous growth had begun to challenge OPEC's control of the market — they evolved into a warm gathering that, last year, culminated with the US executives gifting Barkindo a bottle of Barnett shale.
This time around, signs of obvious alignment between the two sides were scarce. Hollub and Hess declined to comment on the dinner. Muncrief's takeaway: "Nobody controls the market. That's just the bottom line. So every company has to do what they think is best."
Share This:
---
More News Articles