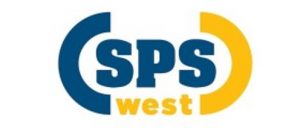 SPS West is a leading organization that specializes in providing highly engineered specialty solutions to its customers, and its core values are at the heart of its success. SPS acts as the conduit between some of the world's best manufacturers and some of Canada's most brilliant engineers.
They manufacture and design engineered specialty products with a specialization in:
Lined-Process Piping & Thermal Solutions
Health, Safety & Environmental (HSE) Solutions
Measurement Solutions
Their engineered lined-steel solutions are ideal for corrosive fluid handling challenges. Pharmaceutical, biotech and chemical companies report that SPS West's pipes & valves are the best-designed and most reliable choice for corrosive fluid handling and process fluids transfer.
SPS West has decades of experience in supporting major projects. The team believes in doing whatever it takes to keep Canada's industrial sector safe and solve complex challenges using a collaborative approach. They take pride in being a trusted partner to their clients, and integrity plays a crucial role in building and maintaining that trust.
Safety is their number one priority which is why they represent products that are suitable for any environment. The emergency safety equipment and tempering solutions offered by SPS are designed to operate in all industries regardless of location, climate, or local hazards.
The team provides a deep technical understanding of the products and how they fit the niche. With close to 30 years of experience creating safe work environments, they can support you with major projects as they know what risks to look out for and are willing to share the lessons learned.
The company believes in being proactive, innovative, and adaptable, staying ahead of industry trends, and anticipating future needs. Their measurement solutions are just an example of their forward-thinking attitude. The custom closed loop Sampling Systems are specially designed to be safe to both the operator and the environment.
SPS West's core values of Integrity, Respect, Discipline, Communication, and Forward-Thinking define the company's culture and drive its success. By upholding these values, SPS West ensures that its employees, clients, and partners can trust in its reliability, expertise, and leadership.
To collaborate with them, visit their website, spswest.com or call 403-239-8570.
Share This:
---
More News Articles