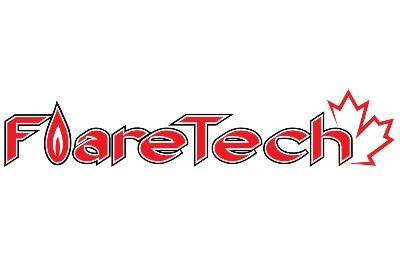 FlareTech has 40 years of industry experience serving the oil & gas industry, while minimizing environmental impacts and addressing our clients' diverse needs. Smokeless flare systems are our specialty, utilizing in Low Pressure Air and High Pressure Gas, or High Pressure Air and Steam.
Our client's not only want to eliminate smoke for regulatory compliance, but smoking flares indicate increased emissions that are harmful to the environment. Carbon buildup inside a flare tip can result in hot pieces of carbon falling to the ground and starting grass and forest fires. We want to avoid any unnecessary damage to the environment and recommend seeking assistance from our highly qualified team of professionals before a minor issue turns into a catastrophe.
Retrofits
Our expertise allows us to assess an under-performing flare system and then provide a practical and efficient retrofit package that ensures reliable, smokeless operation. Our retrofit solutions include blower air-assisted and high pressure gas-assisted designs.
Pictured Above: Photos of Recent Flare System Retrofits
Pictured Above: Photos of Recent Flare System Retrofits
Air- and Gas-Assisted Systems:
Common issues with poorly designed flare systems may include:
Failed ignition systems.
Carbon build up.
Distorted/failed tip components and cracked welds caused by combustion inside the flare tip.
Whether a stack is emitting smoke because of process changes, or is improperly designed and generating carbon buildup, we can develop the most effective solution.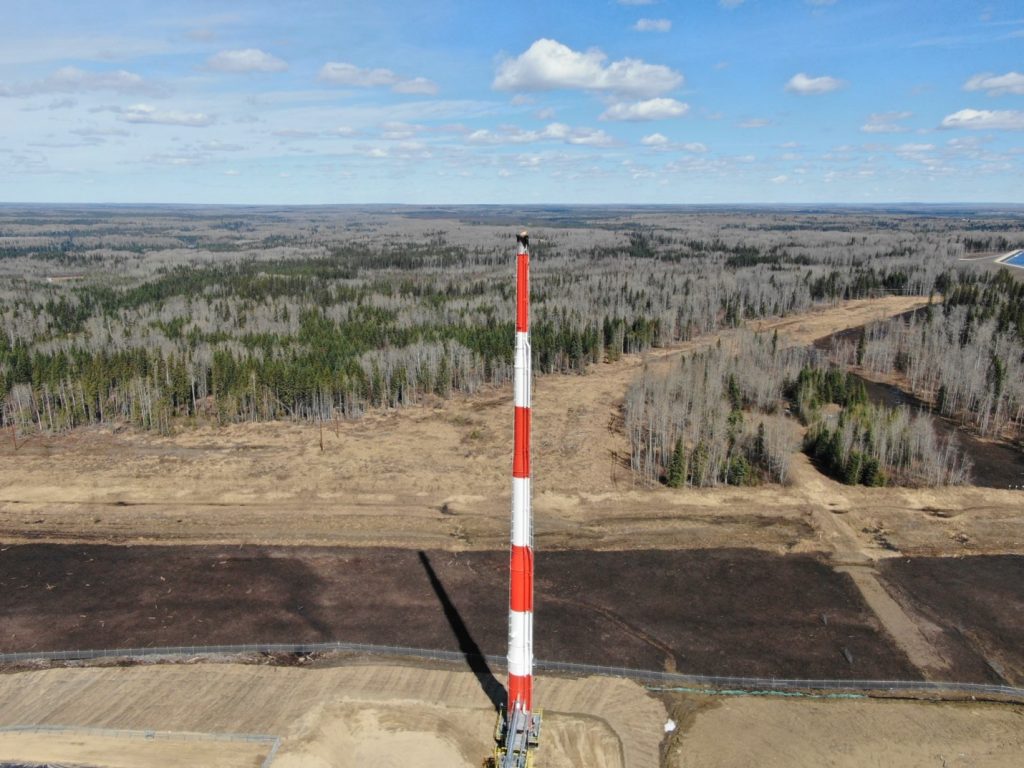 300′ Self Supporting Air Assist Flare
Utility Flare Stacks
A Utility Flare Stack is the most basic and common type of "open pipe" flare.  The height of the flare is calculated based on the ground level radiation from the flame and the height required for the safe dispersion of the products of combustion as per regulatory requirements. Radiation in general does not exceed 1500 btu/hr/ft2 at ground level. The diameter of the flare stack is calculated from the allowable pressure drop provided by the client and the exit mach. API-521 recommends that the design exit velocity for continuous flaring should not exceed 0.2 mach. For emergency relief flaring it is recommended that the exit velocity should not exceed 0.5 mach.
FlareTech's Utility Flare Stacks are used for combustion of waste gases that do not produce: smoke, gases with a low heating value or, most commonly, for very short term emergency relief installations where smokeless combustion is not required. They are also used in applications where smokeless operations can be achieved without the assistance of steam, low-pressure air, high-pressure air or high-pressure gas.
---
Our manufacturing facility is fully certified to CWB, ABSA, ISO 9001, ACSA and COR requirements, and our design team is licensed to provide professional engineering services for various jurisdictions. We are committed to building trust with our clients, supporting them through the entire life cycle of our equipment.
Contact us at (403) 742-2212 or [email protected] to discuss your flaring system needs.
https://www.flaretechinc.com
https://www.linkedin.com/company/flaretech-inc-/
Share This:
---
More News Articles