DeReader allows you to store and share information with anyone no matter the distance. This mobile and desktop app offers a complete solution to on-site fieldwork and more. Eliminate paperwork from your life. Connect your physical assets to any accompanying documentation. Share it with anyone, anywhere.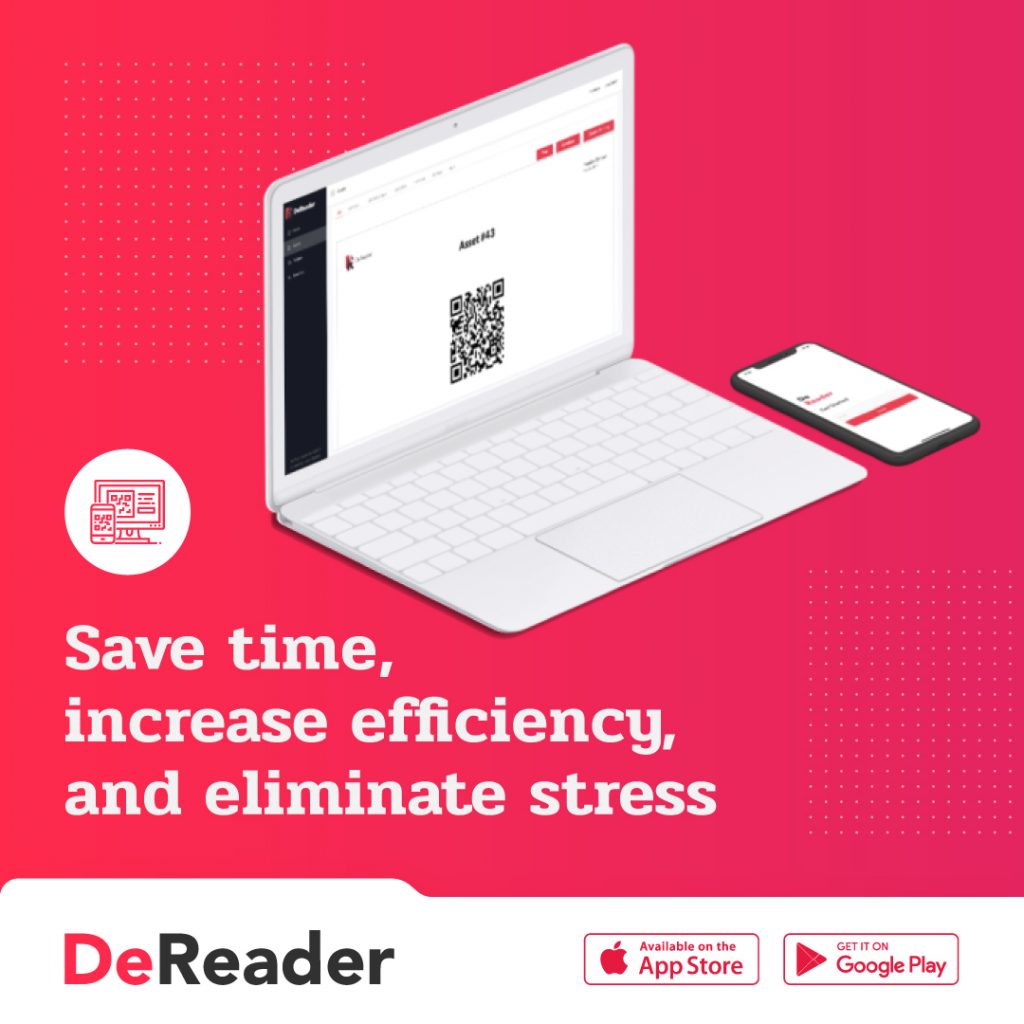 Approximately 65% of Fortune 500 companies have an international presence and surveys have shown that over 55% of small businesses have international customers. In an increasingly globalized world, there is no denying that expanding your brand overseas can lead to more profits, higher ROIs, lower operating costs, and more opportunities.
How DeReader Can Help You on an International Level.
Businesses can easily enter new markets due to improvements in technology and transportation, shifts in consumer preferences and the adoption of asset management systems. Asset management systems like DeReader allow businesses to improve operational efficiencies, increase productivity and reduce communication barriers.
Asset & Inventory Management: Keep track of vehicles, equipment, machinery, and any other depreciable assets. DeReader's editable QR Code allows you to update your asset's maintenance and tracking information with ease. The app also allows you to monitor your inventory and make changes from anywhere in the world, you can now collaborate with all members in your supply chain regardless of where they are.
Expand your Talent Base and Hire Internationally: With DeReader, you are not limited by your geographic location. You can now hire talent from all over the world. The app allows your local team to effortlessly collaborate with international team members.
Increase Customer Satisfaction by Offering 24/7 Customer Support: Time zones make it difficult for businesses to connect with customers. By adding a DeReader QR Code to any product page, your customer can receive information about that product in seconds without the need to contact support.
Other Uses for DeReader
The unique DeReader QR code differs from standard QR Codes. You can attach, edit and modify information inside the code at any time using the mobile or desktop app.
Businesses can post a DeReader QR Code outside their store or on their website to keep customers updated and informed on new store policies or product and service information.
As we move away from traditional office work, we have had to incorporate new technologies to help us transition to a hybrid model of work. DeReader has given us the ability to work at home, in-office or off-site. Use the code to share information with your team no matter the distance.
Use DeReader in your everyday life, attach a QR Code to a vehicle you wish to sell and include any necessary details about your car, or simply share memories with friends and loved ones using the easy-to-share QR Code.
Remove barriers with DeReader and connect and share information with work colleagues, customers, family and friends and anyone with a connection to the internet.
View our 'How to' Guide: https://energynow.ca/2022/02/how-it-works-a-step-by-step-guide-to-managing-your-assets-with-dereader/
Eliminate geographic barriers and seamlessly manage your assets with DeReader's mobile and desktop app. Whether you want to collaborate with collogues overseas, or off-site, DeReader allows you to connect with anyone anywhere no matter the distance. Visit https://www.dereader.ca/ for more information!
Download DeReader through Apple's App Store or on Google Play today:



Lisa Balash
Title: Co-Founder
Phone: 403-575-0027
Email: [email protected]
Jim Williams
Title: Co-Founder
Phone: 403-575-0027
Email: [email protected]
Share This:
---
More News Articles