DeReader allows you to store and share information with anyone no matter the distance. This mobile and desktop app offers a complete solution to on-site fieldwork and more. Eliminate paperwork from your life. Connect your physical assets to any accompanying documentation. Share it with anyone, anywhere.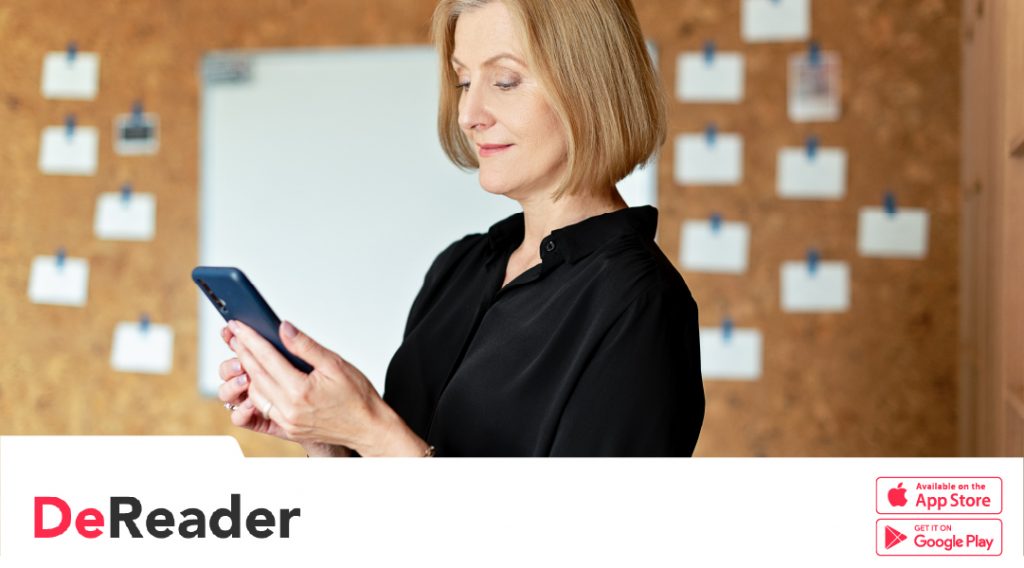 Sell Your Car, Furniture or Any Other Assets
Expand your reach and sell your vehicle or any other items online. DeReader allows you to store important documentation like your car's make, milage and servicing history in one convenient QR Code.
Add your car's information to a DeReader QR Code and attach it to your car or online via a Facebook Marketplace or Kijiji posting. Anyone interested can easily scan it and verify the vehicle.
Create an "Online Garage Sale" and post images of furniture, clothing and any knick-knacks you wish to sell. Once items are sold, you can go into the app and remove the sold item.
For Students
Over the last few years, schools have steered away from traditional pen and paper learning styles in favour of a more online approach. This was further cemented in the 2020-2021 time period when students began attending classes online. DeReader has helped students of all ages better collaborate with their peers and educators. The mobile and desktop app allows both parties to share notes, PowerPoints and assignments quickly and efficiently. Whether you learn in class or online, DeReader allows you to get instant access to information no matter where you are.
Add your teaching notes to a DeReader QR Code and attach it outside your class, students can scan and access your PowerPoints before class even starts!
Create an online study group. Share notes and assignments with your peers, if you or someone misses a class you can easily catch up on what happened.
A More Efficient Way to Travel
As borders open up and travellers gear up for new adventures abroad, DeReader has aided in making travel easier than ever before. Store your travel documentation all in one place! Why carry files of paperwork when you can save it on a DeReader QR Code.
Create an itinerary and share it with your traveling party, they can scan your custom DeReader QR Code and find out what activities are installed for the day.
Travel light and wave goodbye to paperwork. Add your hotel confirmation, rental car booking, ticket information and any other documentation to your DeReader QR Code and access it anywhere!
Connect with Friends and Family No Matter the Distance
Whether your loved ones live next door or overseas, DeReader allows you to connect no matter the distance.
Create a family recipe book! Share a DeReader QR Code with your family's favorite recipes, members can add new favorites and look back on old family classics.
Scrapbook memorable events like your wedding. Add the DeReader QR Code to your thank you favors and ask your friends and family to share any photos or videos they took of your special day.
Keep Track of Important Documentation
DeReader allows you to safeguard and keep track of important documents without the hassle of paperwork. You can collect and store all the important assets for your home in one central location. Even if you lose all the physical receipts, you will still have the digital copies in your DeReader account.
Back up important documents like birth certificates, immunizations, medical records, educational and insurance documents and protect yourself from unforeseen incidents.
Clear up space in your filing cabinet! Attach any paperwork to the DeReader QR Code, throw away those space-consuming filing cabinets and secure your paperwork online in a password-protected email account or in your safe.

View our 'How to' Guide:
energynow.ca/2022/02/how-it-works-a-step-by-step-guide-to-managing-your-assets-with-dereader
DeReader's state-of-the-art app was originally designed to help oil and gas professionals streamline their communications and information sharing; however, there are numerous uses and benefits to this unique asset management app. Visit https://www.dereader.ca/ for more information, download the app today and discover how you can better organize your life!

Lisa Balash
Title: Co-Founder
Phone: 403-575-0027
Email: [email protected]
Jim Williams
Title: Co-Founder
Phone: 403-575-0027
Email: [email protected]
Share This:
---
More News Articles