Next-gen PTFE gasket helps pulp mill reduce lost-time by almost 80%.
Twin Rivers Paper Company's Edmundston Pulp Mill calculated that they were losing 41 hours of production time to flange sealing issues. One of the most significant challenges was in the company's digester area.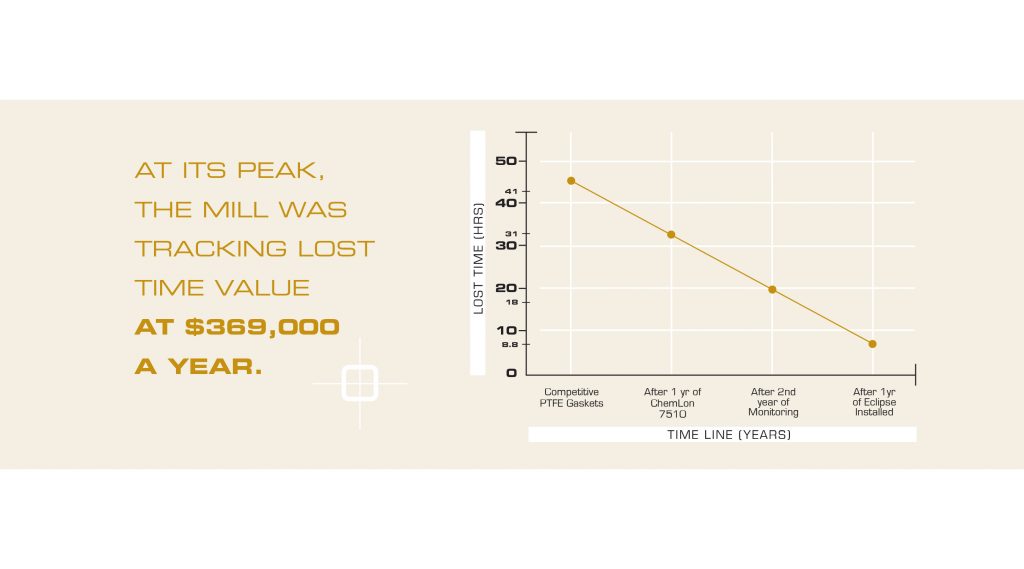 So, Twin Rivers engineering set out to explore alternative gasket materials. The main selection criteria were the need for: a) better bolt load retention b) sealability c) compressibility and d) rigidity for easier installation. Plus, a pH 0-14 range to simplify application.
In 2016, they began installing Chemlon® 7510 gaskets and, within one year, realized a 24% drop in lost time—followed by an additional 42% improvement by the end of 2017.
In 2018, a new material developed by AR Thomson hit the market: Eclipse 7576. This next-generation PTFE gasket met (or exceeded) all the technical criteria outlined by the Mill's engineering and maintenance teams.
The Eclipse gasket's universal chemistry compatibility canceled the need to select from bone, blue and fawn. Eclipse offers unprecedented performance maintaining tension on the fasteners reducing cold flow and creep relaxation. Plus, the AR Thomson solution offered 40% greater load retention.
With the goal to improve even further, they installed Eclipse gaskets in the remaining problem areas and eventually replaced all gasket materials with Eclipse. This resulted in a staggering 51% reduction in lost time over the prior year. From 41 hours to 8.8 hours in just 36 months. A 79% reduction.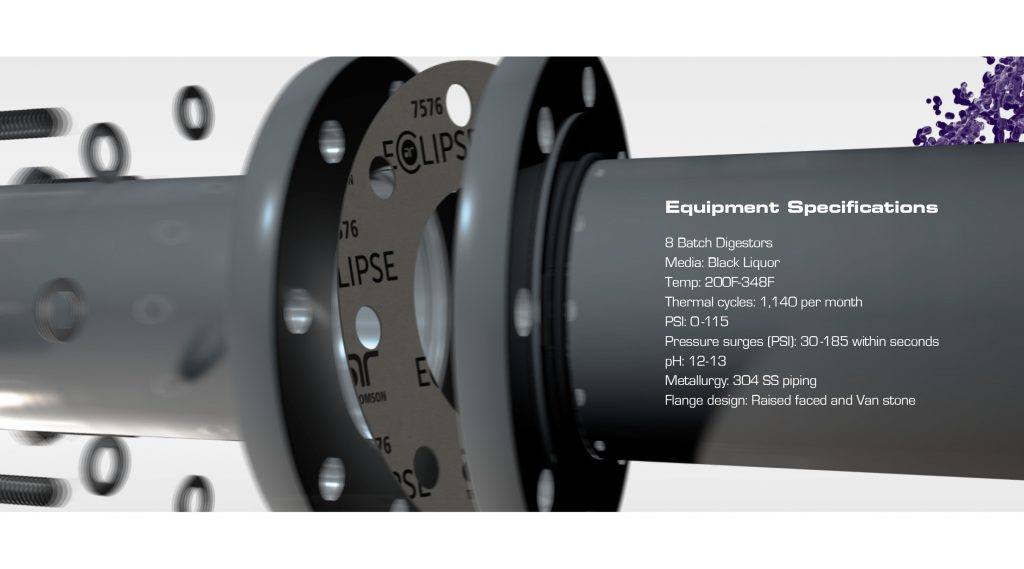 Advocates for continuous improvement, the Twin Rivers' engineering and maintenance teams documented $289,800 in savings—so far.
Moving forward, they have also committed to a flange security program that is part of Thomson's Total Seal Integrity strategy. Which promotes proper gasket selection and installation training. Which will send Twin River's toward their long-term goal of zero downtime.
"We offer our clients advanced materials and training to optimize their joint integrity. Part of our multi-faceted approach to gasket installation and materials management," said Dean McLean, AR Thomson's Business Manager-Sealing Products. "As we've seen with our friends at Twin Rivers, gasket efficacy can have a substantial impact on our customers' P&L."
To learn more about A.R. Thomson sealing solutions contact us for the office nearest you.
"Eclipse was definitely a game-changer in our digester production area. The fact that Eclipse replaces so many other styles throughout the Mill was a bonus."
-Pulp Operations Manager | Twin Rivers Paper
Share This:
---
More News Articles