(Bloomberg) 

The US will consume less gasoline from July through October than previously thought as pump prices remain historically high.The country's gasoline demand is now expected to reach 9.07 million barrels per day in July, down 2.2% from the June forecast and 4.8% from the amount consumed in July 2019, before the pandemic, according to the latest Short-Term Energy Outlook from the Energy Information Administration. The forecast shows the extent to which high prices are changing Americans' driving habits.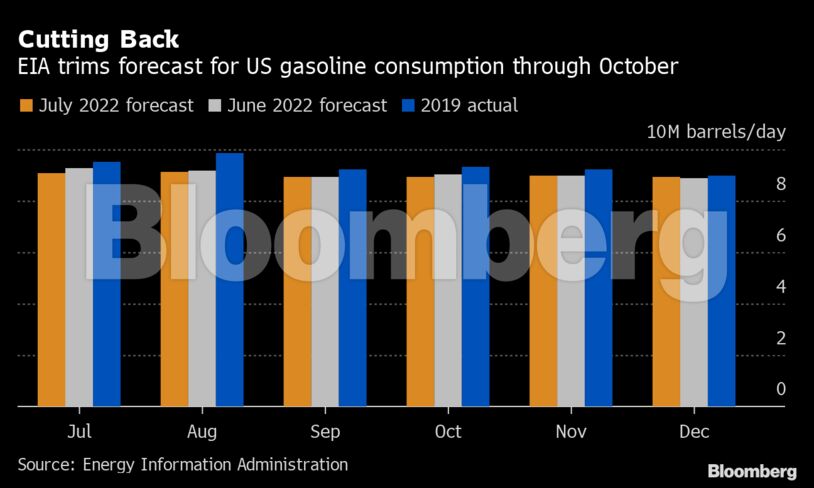 The downward revision in consumption is an extension of the slowdown that's already apparent — the four-week rolling average of US gasoline demand has fallen further below seasonal norms six weeks into the summer driving season. Meanwhile, despite a sustained drop over the past month or so, the national average pump price is still 48% higher than the same time a year-ago at $4.655 a gallon, according to auto club AAA.
The EIA also forecast retail gasoline prices will average $4.05 a gallon in 2022 and $3.57 a gallon in 2023.
Share This:
---
More News Articles