(Bloomberg) 

Shell Plc called the police to its annual general meeting in London after environmental protesters disrupted the gathering with chants of "Shell must fall."

Chairman Andrew MacKenzie asked protesters to take their seats in order to discuss environmental concerns later on in the meeting.

But police were called to start removing protesters after they refused to let the meeting proceed. MacKenzie later said it might take a few hours to remove all the activists; shareholders were moved to another room.

In an emailed statement, the protest group Extinction Rebellion said that more than 80 people disrupted the event held at the venue in Westminster. Protesters interrupted the chairman's address, and others glued themselves to chairs while activists from the UK, the Netherlands and Nigeria read out testimonies accusing Shell of fueling climate breakdown.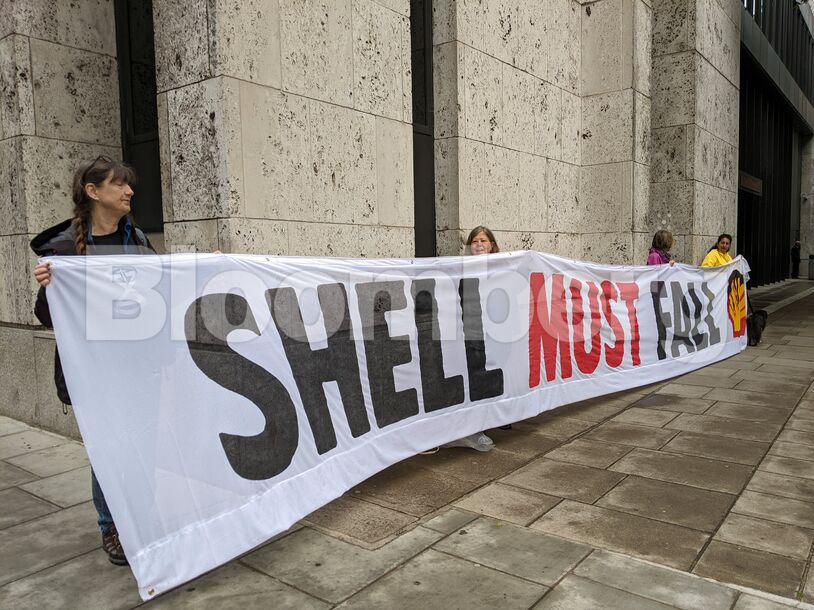 Shareholders are due to vote on two climate resolutions, one by activist group Follow This, and another advisory vote on the progress of its own environmental strategy.
Ahead of the meeting, one group said the energy giant isn't abiding by a landmark court order requiring it to cut emissions by 45% by 2030.
Milieudefensie, the Dutch arm of Friends of the Earth, said Shell's plans around customer-related emissions — which make up the bulk of its pollution — aren't in line with last year's judgment.
Share This:
---
More News Articles