How can fund managers buy Russian government bonds and shares of state-backed energy giants while claiming to be committed to the highest environmental, social and governance principles?

Arguably they can't, given the death and destruction now wrought by the Kremlin's military on a daily basis. With lots of U.S. dollars and euros invested in Russia when the war began, it's a question increasingly being asked by investors, companies and the financial industry as a whole.

According to Bloomberg data, ESG funds had at least $8.3 billion invested in Russia before Putin attacked Ukraine on Feb. 24. Today, the precise value of these holdings isn't known because the market in Moscow remains shut and sanctions have made Russian securities virtually untradeable. And to be sure, it's a tiny fraction of the estimated $2.7 trillion invested in sustainable funds.

Nevertheless, pioneers of the ESG industry see the Russia investment issue—and any attempt by Wall Street to find a workaround—as emblematic of a larger truth: a movement that's boomed on the notion that "investment objectives and personal values aren't mutually exclusive" may ultimately be illusory.

That "aren't mutually exclusive" language is constantly noted by leading asset managers in their marketing materials. But for those ESG funds with money still in Russia, the phrase's meaning has quite suddenly become critically real. Will they walk?

"Ukraine is one of the most important ESG issues we've ever had," said Philippe Zaouati, chief executive of Mirova, the $30 billion sustainable-investing unit affiliated with Natixis Investment Managers. "It's a vital issue for energy and human rights, and questions whether we still want to live in a democracy or not."

The increasing popularity of ESG has been bolstered by a stock market rally that's seen the S&P 500 Index more than double in value during the past five years. It's difficult to see how ESG would have prospered as much as it has without this backdrop of a broader rise in fortunes. Now that markets are falling and the geopolitical and economic future is decidedly uncertain, we'll see how committed investors really are to this sector.

Paul Clements-Hunt, who led a group that coined the term ESG back in the mid-2000s, said it's clear "ESG investors have failed." He said "ESG is being used ineffectively," and (as anyone familiar with the term greenwashing can tell you) "the obsession with easy money-making is overriding everything" else.

Clements-Hunt is referring to the huge growth in sustainable funds, including purported ESG offerings, where assets under management have almost tripled to about $40 trillion since 2014.

It's still early 2022, but inflows to ESG-focused exchange-traded funds have declined considerably, falling to $11.8 billion year-to-date from $37 billion in the same period of 2021, according to data compiled by Bloomberg.

There's little doubt the slide is tied to the broader market slump. The S&P 500 has fallen 12.5% since the start of the year. The U.S. equity gauge may drop to 4,000 by the end of 2022—a fall of some 8% from current levels—according to Yardeni Research, which last month had a target of 4,800.
Vladimir Putin launched his latest attack on Ukraine almost two weeks ago. Since then, markets have only worsened. And while it would be a stretch to pin further declines in ESG fund-buying to the industry's holdings of Russian stocks and bonds, that doesn't erase the bigger question these investments raise: How does one adhere to ESG and simultaneously invest in a country waging a global condemned war?

"The lesson for ESG investors is to act before war breaks out and not to be afraid to denounce and divest from companies and countries that are serial human-rights violators," said Kiran Aziz, head of responsible investment at KLP, Norway's largest pension fund.

While consternation about ESG and Russia rages on, the debate has now widened to include weapons and whether there's a place for them in ESG funds. There are those who say that if defense stocks meet the criteria for what's a proper ESG investment, then one wonders whether it's time to do away with ESG entirely.
Sustainable finance in brief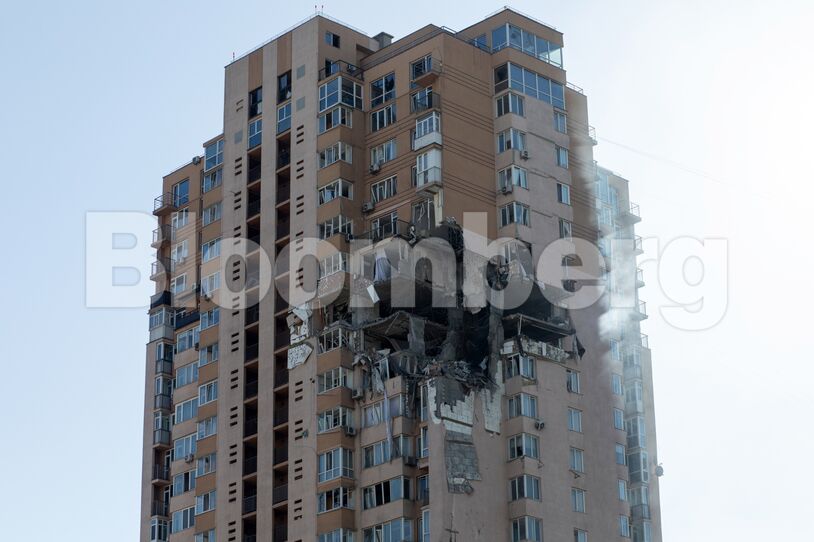 Share This:
---
More News Articles