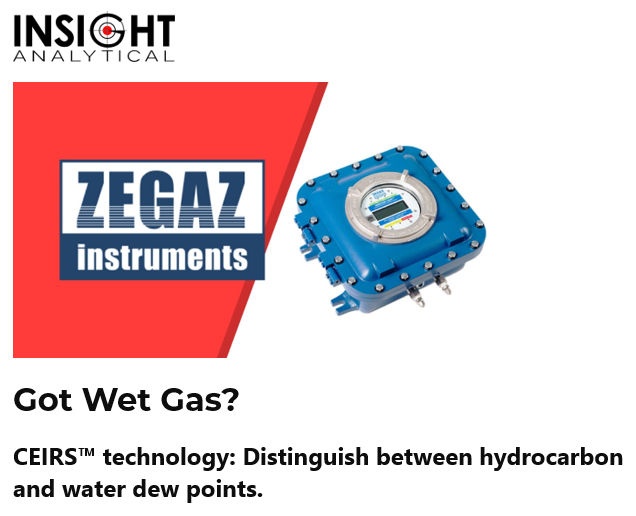 Online Webinar with Phil Harris
Thursday, March 10th | 12:00pm MST
Join us during this live webinar where we discuss a number of key features of the ZEGAZ Dewpoint analyzer series, while also reviewing the incredible accuracy and repeatability associated with this first principles technology.
The measurement of hydrocarbon and water dewpoint are both important custody transfer specifications for natural gas transmission.
The ZEGAZ Dewpoint analyzers can measure water dewpoint, hydrocarbon dewpoint, or both. These measurements are true dewpoint measurements and are not based on equation of state calculation.
ZEGAZ Instruments' products are the only analyzers in the world using patented CEIRS technology, a spectroscopic approach that determines the dewpoint while unambiguously determining whether it was water or hydrocarbon dewpoint.
---
Upcoming Webinars
Product Line Card
Zegaz Products
Follow us on LinkedIn
Website
Check out our Youtube
Share This:
---
More News Articles