(Bloomberg) 

The price of powering Europe next month declined as more favorable weather conditions are set to increase generation of renewable energy.

Rising wind-power generation has eased the pressure on near-term prices, which has filtered through to month-ahead values, according to Sabrina Kernbichler, an analyst at S&P Global Platts. German power for February fell as much as 3% to 183.49 euros per megawatt-hour and was 1.6% lower at 12:04 p.m. local time. The French contract fell 6.7% in broker trading to 238 euros.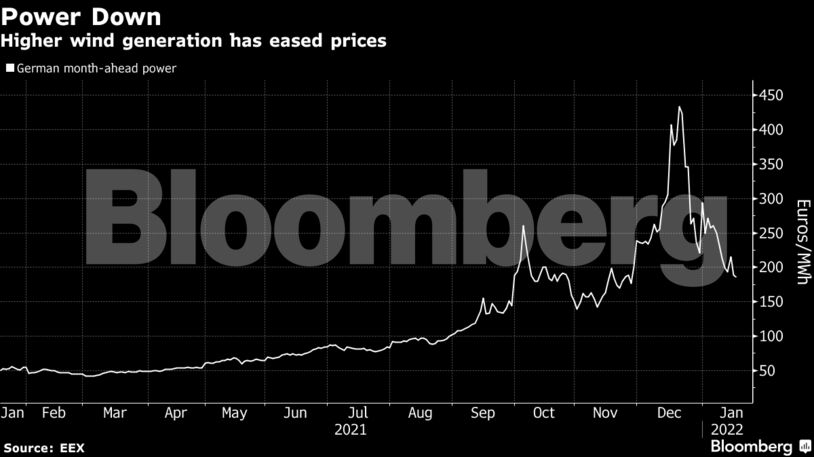 Germany is expecting a large jump in wind generation to ease the strain of high gas prices on power costs. Wind generation is set to peak on Wednesday at 33,937 MW at 11 p.m. local time and on Thursday at 12 p.m at 42,003 MW. That's approaching a Nov. 30 record of 47,130 MW.
The falls in power prices should help to ease the strain of rising energy prices on households across western Europe, which are exacerbating increases in the cost of living. The U.K.'s annual energy price cap is set to be lifted from April 1, with some estimates suggesting it could rise by over 50%.
German wind generation forecast: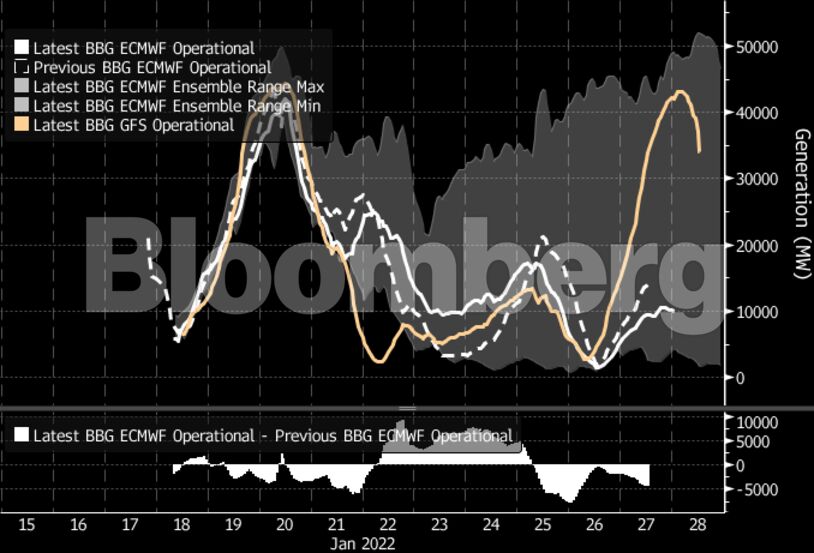 Share This:
---
More News Articles