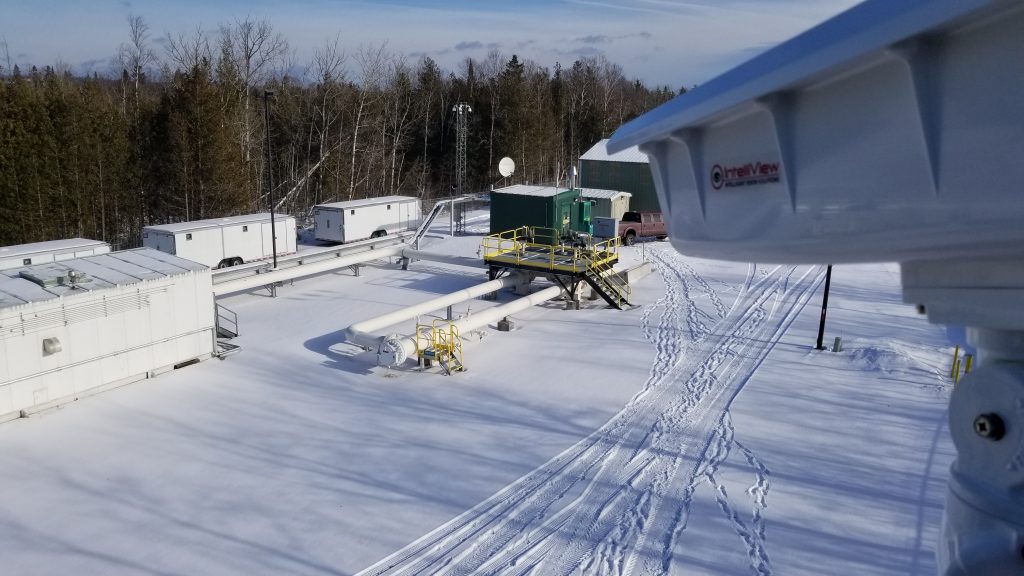 Early detection of unintended hydrocarbon leaks is key to early response, and to avoiding or mitigating adverse environmental, health, safety and business impacts. Robust and reliable round-the-clock monitoring is especially required for high consequence areas.
However, timely identifying leaks at remote or unmanned assets in aboveground and offshore segments of the oil and gas network, such as pumping stations, pigging stations, terminals, block valve sites and well pads, can be challenging and cost prohibitive using existing methods. As a result, small product releases have been reported to go undetected for hours or even days.
Detection and response can be hindered by:
Unfit Technology
Traditional detection systems (fiber optic cables, computational pipeline monitoring, and acoustic sensors) are adequate for inline inspections but struggle to detect smaller leaks from certain source points, such as controlling valves, pig traps and pig receivers, meters, and pressure gauges. Flow transients and external elements (weather) can introduce anomalies to the sensors, effectively decreasing their accuracy when measuring across a facility.
Lack of Remote visibility and Control
Personnel would typically need to be dispatched to the facility to confirm alarms generated by non-visual systems before any mitigation efforts can be undertaken. For a leak at an offshore platform, in particular, a boat or helicopter needs to be deployed.
Gaps in Monitoring
Relying on non-continuous approaches like periodic surveys (e.g.: boots on the ground, aerial scans) can lead to leaks being missed, and spotted only at the time of the next visit or when seepage extends to neighboring property. By then, days could have passed and the damage significant.
Manpower Dependence
Worker availability (permanent on site or contractual), cost, experience and training level can affect the speed and quality of leak identification. Site visits also add windshield time, which delays decision making and action.
Excessive False Alarms
Automated sensors can be prone to generating too many untrue alarms in a day, which weigh on personnel workload and prevent a leak from being discovered at the soonest possible time.
Safety Concerns
Hazardous conditions and extreme weather can put workers at risk, which may require postponing travel and action until the situation improves.
A new integrated technology solution that makes oil and gas operations GREENER, SAFER, more EFFICIENT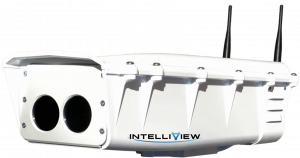 A global energy company recognizing the need to enhance pump station monitoring capability approached IntelliView, a leader in video artificial intelligence, to develop a continuous, automated camera-based detection solution. The collaboration resulted in the genesis of an intelligent camera-based leak detection system called DCAM or Dual Camera Analytic Module.
The DCAM features a thermal (LWIR) sensor, a color camera and onboard patented and proprietary video artificial intelligence.
System Capabilities:
24/7 monitoring without requiring ambient lighting at night
Automated real-time detection of liquid and NGL leaks of any size, including small releases that fall outside the threshold of CPM sensors
Alerting with video evidence
Patented/proprietary artificial intelligence at the edge
High detection performance and reliability in any weather (heavy rain and snow)
Wide operating temperature range – suitable for Canadian winters and Texan summers
Customizability and integration with third-party systems and networks (e.g. SCADA)
Remote visual access (thermal/color video)
System Advantages (HSE & Economic Benefits)
Backed by continuous innovation and industry confidence
Along with support from government investment programs and industry partners, over 350,000 hours of field use went into the development and refinement of the DCAM, designed for aboveground and offshore applications. It is currently implemented in major operator facilities, including pump stations, pigging stations and terminals in NA and production platforms in the Gulf of Thailand.
With clean operation and green power options (fuel cells and/or solar panels), the system's significant environmental benefits go beyond the outcomes of stopping a leak early. And this did not go unnoticed by the panelists of the Suzanne West Environmental Excellence Award, presented by the 2021 Global Energy Show, for which IntelliView has been nominated. Additionally, operators have much to gain from business advantages, from avoidance of clean-up costs, regulatory fines and reputational damage to reducing site visits, manpower dependence and safety risks.
View some of IntelliView's projects to learn about how the technology is helping oil and gas companies save time and money while reducing HSE impacts and enhancing operational efficiencies.
MORE INFO:
Contact
www.intelliviewtech.com
Share This:
---
More News Articles