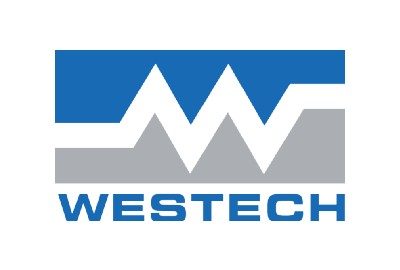 There are several methods for handling waste gases at upstream oil and gas facilities, the most common being combustion.  So, what are the differences between Flares, Incinerators and Enclosed Combustors?  To help you make the best choice for your company we have broken down the differences and the pros and cons for each system.
Flares
Flaring is a popular but controversial way of eliminating unwanted gas. Fuel or waste gas is ignited at the top of the stack, a visible flame is seen, and some odors may be associated with flaring.
Positives:
Flaring is the oldest method of treating waste gas.
Effective for treating large gas volumes (gas from emergency relief).
Negatives:
Flares are not 100% efficient, and some methane (un-combusted) is emitted during flaring.
Flares cannot be performance tested to guarantee that they achieve the same efficiency as an incinerator or enclosed combustor. Studies suggest that the efficiency of a flare during windy conditions can be as low as 50%.
The many components and complex network of small gathering lines in flare are a source of fugitive emissions.
Visible flame
Cannot be used within 500 meters of residences.
Incinerators
Incinerators are used when flaring is not a viable option. The combustion efficiency of an incinerator is known to be over 99% which is higher than a flare. Plus, they are more suitable for applications involving carcinogenic gases like BTEX and H2S applications. Incineration of waste gas products may not be a new concept for the oil and gas industry however, in recent years the design and technology have resulted in optimal performance, increased reliability and reduce capital and operating costs for operators.
Positives:
No smoke, No Odor and No visible flame
Offers complete combustion, so there is no un-combusted gas. Thus, it can combust heavier gases and eliminate odors (typically caused by odourizers or mercaptans
Can be used within 500 meters of residences.
Negatives
Incineration burns gas and produces CO2, a significant but less potent GHG.
Must be 50 meters away from a well and 25 meters from processing equipment.
Enclosed Combustors
An enclosed combustor is a newer iteration of the incinerator in Alberta Canada. The combustion device is completely enclosed except for the combustion air intake and the exhaust discharge.  It operates like an incinerator with more restriction to allow it to be able to operate in a reduced spacing capacity. The surfaces exposed to the atmosphere operate below the temperature that would ignite a flammable substance present in the surrounding area. Because of the reduced space capacity all air intakes must be equipped with a flame arresting device as a safety feature to allow the unit to be 10 meters away from wells or operating equipment.
Positives
Like Incinerators, Enclosed Combustors also provide no smoke, no odor and no visible flame.
They achieve complete combustion of waste gas.
Unlike Incinerators, Enclosed Combustors CAN be used within 10 meters of wells and processing equipment.
Negatives
Like Incinerators they produce CO2, which is a significant but less potent GHG.
If they are used to burn h2S, they essentially must adhere to the same spacing requirements as an incinerator.
WHY USE TOTAL COMBUSTION INC?
TCI is a Canadian owned and operated company, and all our TCI products are strictly manufactured to comply with current industry codes and standards; as well as third party tested to ensure compliance with noise, radiant heat and combustion efficiency guidelines.
Environmentally Friendly Alternative to Flaring
Requires Very Little Maintenance
Natural Draft, No Fans Required
NO smoke, NO odor and NO visible flame
Simple to operate
Accepts Multiple Waste Gas Streams at Different Pressures
8% Combustion Efficiency
Instant Start Up and Shut down
15+ Year Product Lifespan
Common Rental Applications:
Barge & Rail Car Loading
Pipeline Blow Downs
Oil Batteries and Plants
Completion and Well-Testing
Common Purchase Applications:
Tank Vapors
Gas Storage
Dehydrator Vapor
Separator Gas
Casing Gas
BTEX Vapors
Pipeline Pigging Stations
Barge & Rail Car Loading
Tanker Loading Stations
For more information on Westech Industrial's #TCI incinerators/enclosed combustors for rental and purchase visit our website at https://bit.ly/3utEA1l or call to speak to a representative at 1-800-912-9262.
Share This:
---
More News Articles