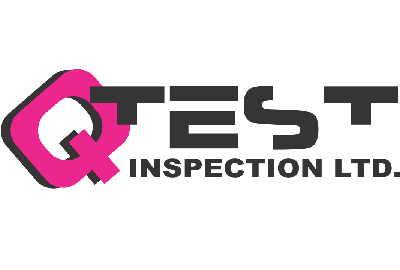 Q Test's Special Inspection Program is accredited by the Standards Council of Canada and is in accordance with SPE-1000 and ISO 17020 to ensure safety and code compliance on various electrical products.
The Canadian Electrical Code mandates that all electrical equipment that is manufactured or imported into Canada must be evaluated and approved by an Accredited Inspection Body.
ABOUT THE COMPANY
We can provide a multitude of inspection and Non-destructive Testing (NDT) services to support our clients from individual activities to provision and management of a complete program. We work with our clients to understand their specific requirements to provide cost-effective solutions with high quality results. Our inspectors can capably serve clients throughout Canada and Internationally.
OUR APPROACH
Developed cost controls through optimal utilization of personnel, materials, and equipment.
We work alongside our clients to ensure that our services produce a maximum return on investment.
We work with our clients to provide a higher quality service and can customize services to our clients needs.
SPECIAL INSPECTIONS
Electrical Inspections and Product Labeling Q Test has experienced and competent Inspectors. Our Inspectors have expertise with regulations, codes and standards, safety and quality assurance. We provide services to a variety of sectors including: industrial, commercial and residential.
SERVICES AVAILABLE
Document and Specification Review
Code Compliance
Equipment Evaluations
Labeling
Visual Inspections
Testing
SPECIAL INSPECTION CRITERA
Approval on electrical equipment is required on equipment in limited quantities, modification of a certified product or any custom-built equipment.
TYPICAL EQUIPMENT INCLUDES
Control Panels
Luminaires
Pre-fabricated Electrical Buildings
Modified Panels
Imported Electrical Products
Renewable Energy Equipment
Electrical Equipment to Test the Market
Assembly Line Machinery
CODE COMPLIANCE
Through careful product evaluation, experienced Special Inspectors will ensure that all products are code compliant to the Canadian Electrical Code SPE-1000 and ISO 17020.
SAFETY HAZARDS
Special Inspectors will ensure the equipment meets electrical safety requirements and can identify any potential or existing hazards.
LABELLING
Special Inspectors will apply a regulatory mandated label on all compliant equipment. This will validate that the equipment was evaluated with SPE-1000 and ISO 17020 to ensure safety and code compliance on various electrical products.
We offer SAME DAY Special Inspection Services to SPE 1000 for Electrical Equipment in Canada
QTEST.CA
403.887.563
1.855.791.50340
[email protected]
Share This:
---
More News Articles