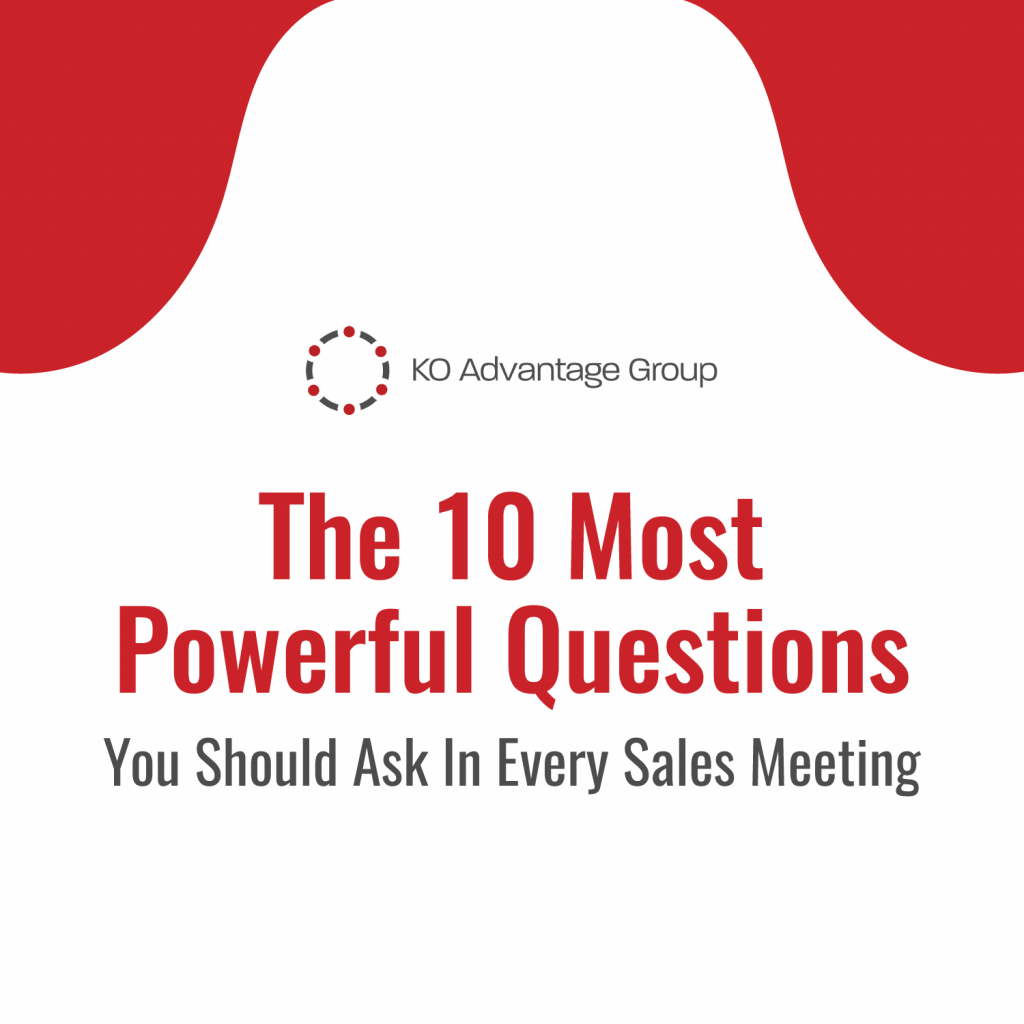 At KO Advantage we believe that done is better than perfect. 
But when it comes to meetings, "winging it" simply doesn't work. Have you ever gone into a meeting having no idea what you are going to talk about? You're not alone. A study done by Forrester shows that in meetings 77% of salespeople do not understand their prospects' issues and where they can help. 
What if we told you that there is a 10 Question workbook that you can use to understand your clients better (and even close more deals!)
What if I told you that you can get it at no cost?
KO Advantage hosts KO Sales U, the technical sales training university that teaches by doing. Each week you work through specific tasks that bring you to the cutting edge of sales skills + technology. Master LinkedIn sales, email marketing, CRM automation and more!
See how your business transforms throughout the learning journey.
Share This:
---
More News Articles