Are you shocked to hear that a lot of departments don't even have software to help manage their day to day tasks, and that conventional paper filing is still their go-to method? Managing a vast inventory of assets, distributed across thousands of kilometers, is a challenge most pipeline operators face – and it is extremely difficult to do on paper.
That's why Cenozon developed FIND, a complete asset-management solution, with built in workflows for completing inspections, maintenance, and operations. Just one of the areas where FIND is digitizing operations is Riser Inspections.
"We recently unlocked the power of collaboration. With our Riser Inspection Workflow, not only did our company effectively inspect all our assets, but it took 60% less time. We increased documentation accuracy and consistency by 100%, with zero lost documents.  But most importantly, the results and real-time corrective actions, reporting, and charting were available instantaneously upon completion of each inspection."
– Pipeline Operator, Cenozon Client
How was this achieved? 
Cenozon's client already had a contractor (Cathodic Protection Provider) visiting all of their riser locations. Instead of sending additional resources to the same location, they provided the contractors with FIND. Using FIND's step-by-step Riser Inspection Workflow, the contractors were able to complete a full inventory inspection in a fraction of the original time. With a baseline inventory of all known risers, integrity staff were able to flag, monitor and further inspect – creating a proactive management of risers requiring repair, mitigation or replacement.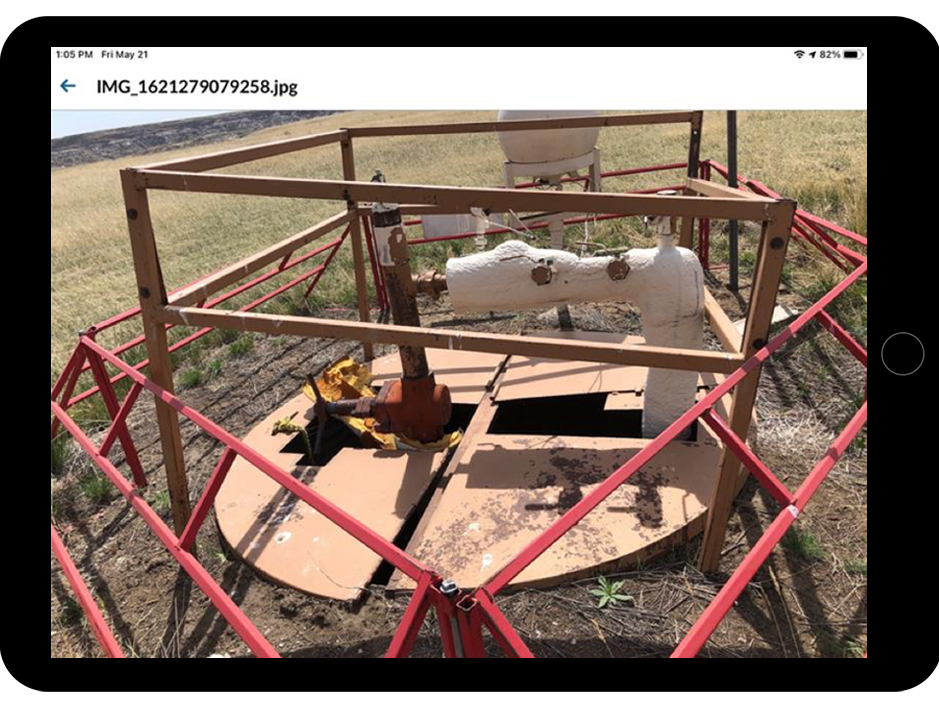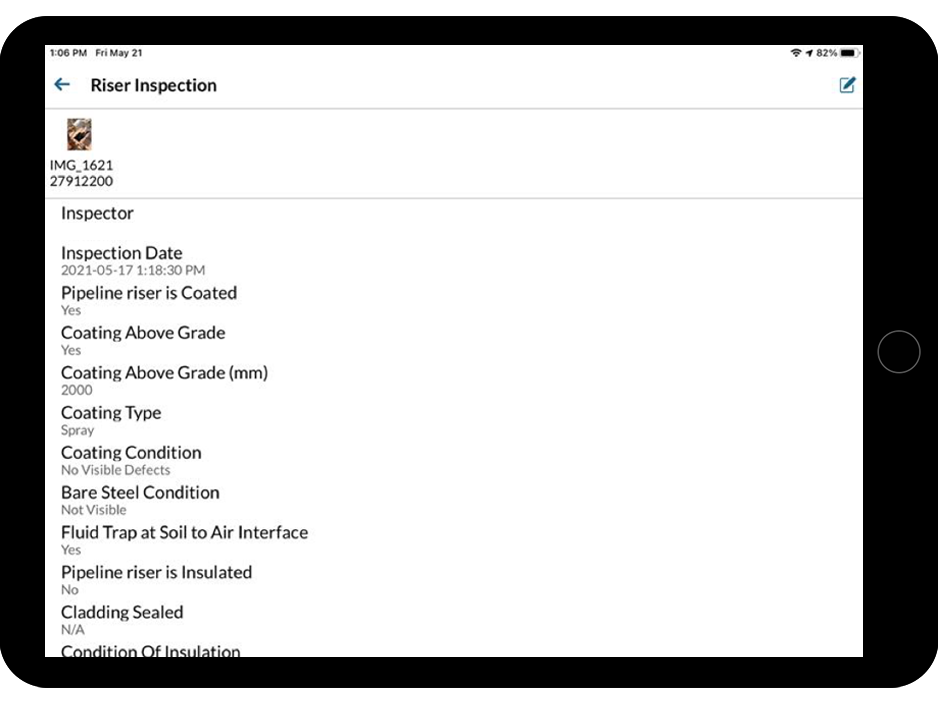 These improvements have dramatically increased the operator's confidence in their ground-to-air junctions. FIND even manages the data. Using color coded maps and sortable lists, operators can see at a glance which risers need further inspection. For the client, reducing corporate liability is a high priority, and FIND is helping them do this.
In an industry with mobile workforces and globally dispersed stakeholders, solutions like FIND are becoming increasingly important. A connected work force is becoming integral.
Enterprise Mobility Solutions rank as a top-three technology priority for energy companies. Oil and gas companies can achieve significant cost savings and improve operations by deploying mobile apps for inspecting pipelines and equipment, completing environmental assessments, and managing other critical areas of operation.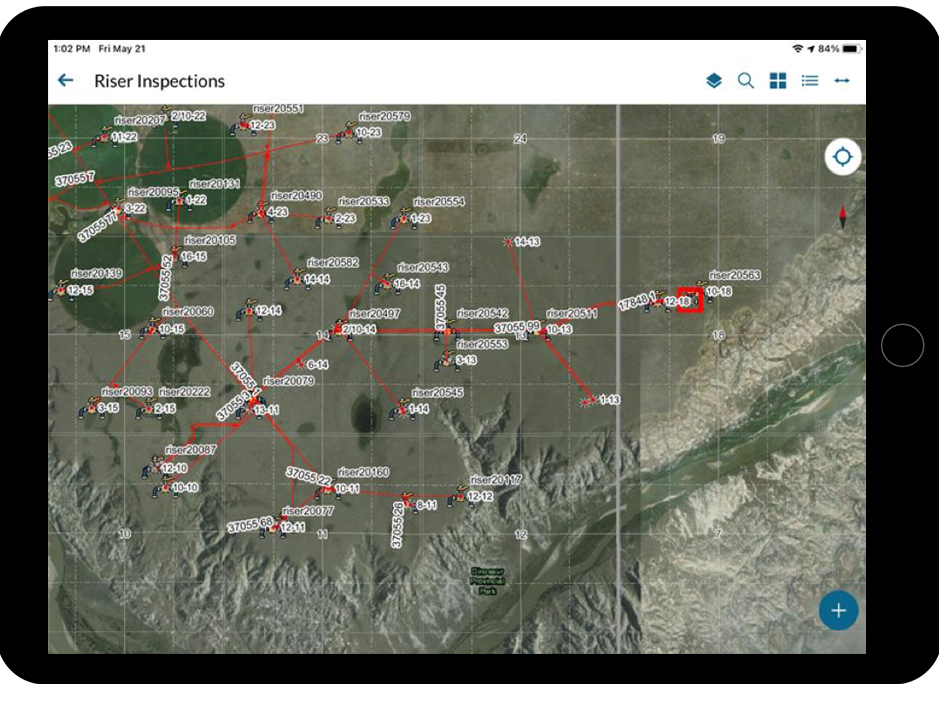 FIND associates assets with an interactive, GIS (Geographic Information System) Mapping Interface.
FIND enhances operations by providing:
100% Real-Time Updates
90% Less Data Administration
60% Increase to Efficiency Optimization (Planning & Execution)
0 Lost pieces of Paper
We all are used to hearing terms like 'Mobile' or 'Digital.' Often times they don't mean anything. What FIND does is different. FIND allows technicians to easily collect large volumes of data, which can be interpreted into meaningful information, and immediately acted upon – facilitating better, faster decisions.
What if you could instantly know the maintenance state of all your valves? Or the condition of all your risers? Or the progress of all your pigging? How would that change your operations? www.cenozon.com/2021/03/find
Share This:
---
More News Articles