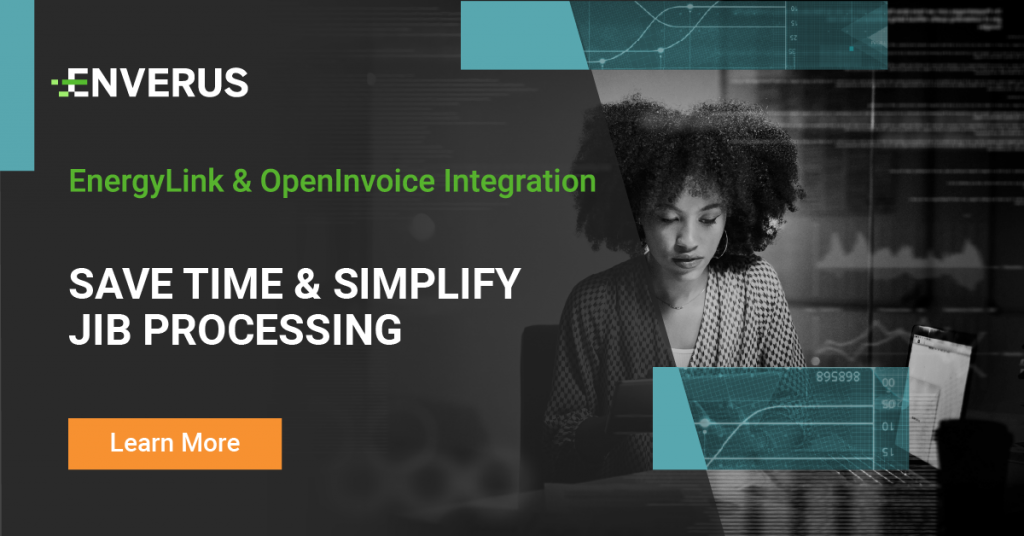 With JIB integration from EnergyLink, OpenInvoice can now be a single source for invoice approvals. When a JIB invoice is ready to be approved, an accountant can send it from EnergyLink to OpenInvoice via a seamless connection. Clients can now benefit from the automation capabilities in OpenInvoice including automatic routing, automated code verification, and even automatic approval of low value invoices.
With the JIBFlow upgrade, companies can:
Save Time – Reduce time and effort spent processing JIB invoices and improve quality of monthly financial close processes, significantly reducing total cost of ownership.​
Consolidate Data – Fewer systems, integrations and processes mean less fragmented sources of truth​.
Simplify Processes – Lower complexity and overhead costs in audit, controls, processes, training and administration​.
Streamline Communication – Alleviate phone calls and emails for JIB status from operators by providing them the ability to check the status of their JIB payments in EnergyLink.
The integration of OpenInvoice and EnergyLink simplifies a historically complex approval and payment process. Here's a quick clip showing a seamless transfer in action.
Interested in learning more? Click here: https://www.enverus.com/jibflow/
Share This:
---
More News Articles