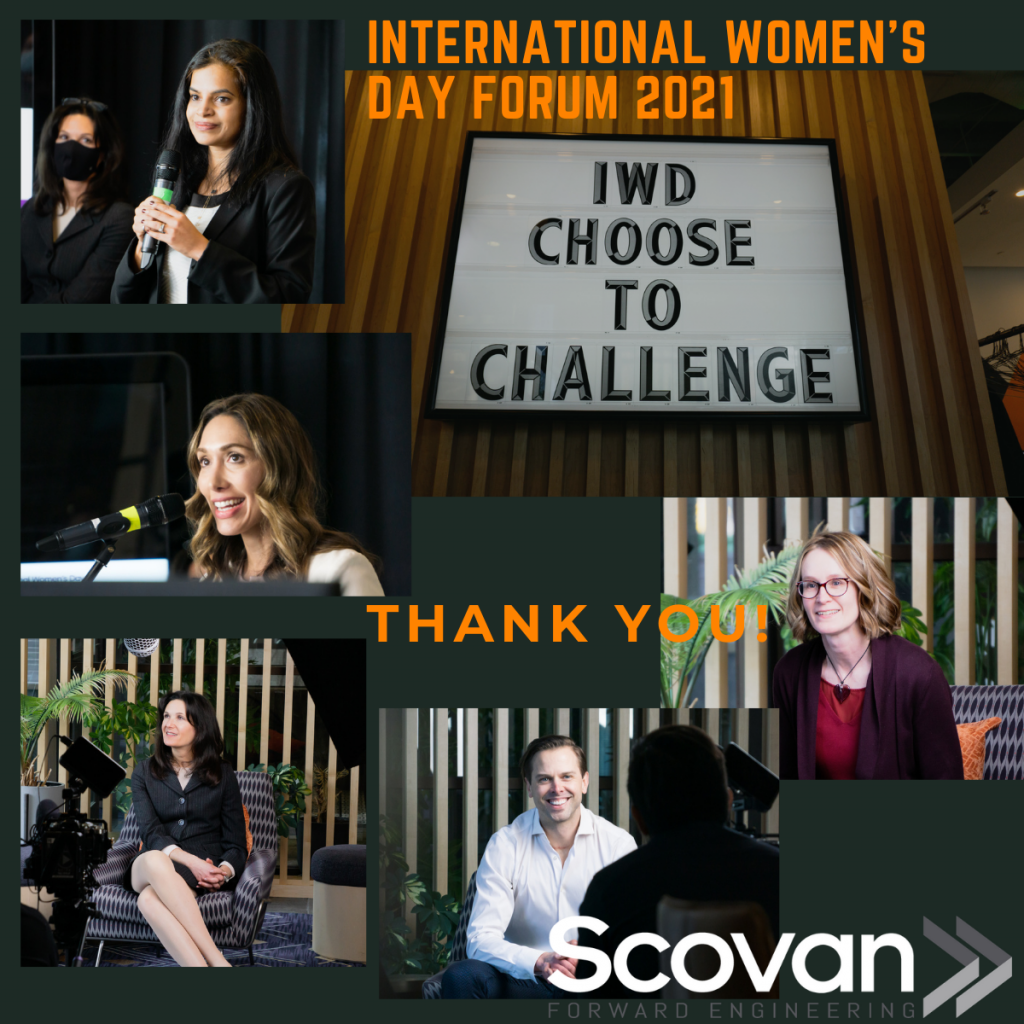 Scovan hosts 3rd Annual International Women's Day Forum.
Thank you for making our event a success! We are overwhelmed with the positive feedback we received from our audience members. We are honored to host such inspiring speakers who made a meaningful impact by sharing their stories.
For those of you who missed the event on livestream, watch the recording on YouTube.
We celebrate International Women's Day to focus on unity, equality, and advocacy for a more equal future.
Scovan's 3rd annual IWD event provides a platform to highlight women's achievement in the energy industry, raise awareness against biases and highlight the accomplishments we have made thus far.
Our speakers discussed their personal experiences and how they overcame challenges through resilience and shared their individual journeys towards their path to success.
A challenged world is an alert world and from challenge comes change.
So, let's all choose to challenge.
Visit www.Scovan.ca for information on our company.
About Scovan Engineering Inc.
Scovan is a state-of-the-art engineering firm that specializes in offering innovation and experience for traditional and sustainable energy related industrial projects by providing engineering, procurement and construction management services. Scovan generates positive results for their clients through their unique and innovative approach to engineering and flexible commercial models.
Share This:
---
More News Articles