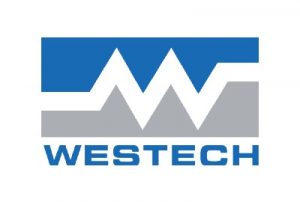 In the oil and gas industry, the flow of liquids and gases must be measured during every phase of exploration, production and transportation. Upstream operations span offshore and onshore activities, including well testing, enhanced oil recovery, fractionation, completion, and separation to recover and prepare crude oil and natural gas. These applications demand the highest flow meter accuracy and reliability, as well as long-term stability and a low cost-of-ownership.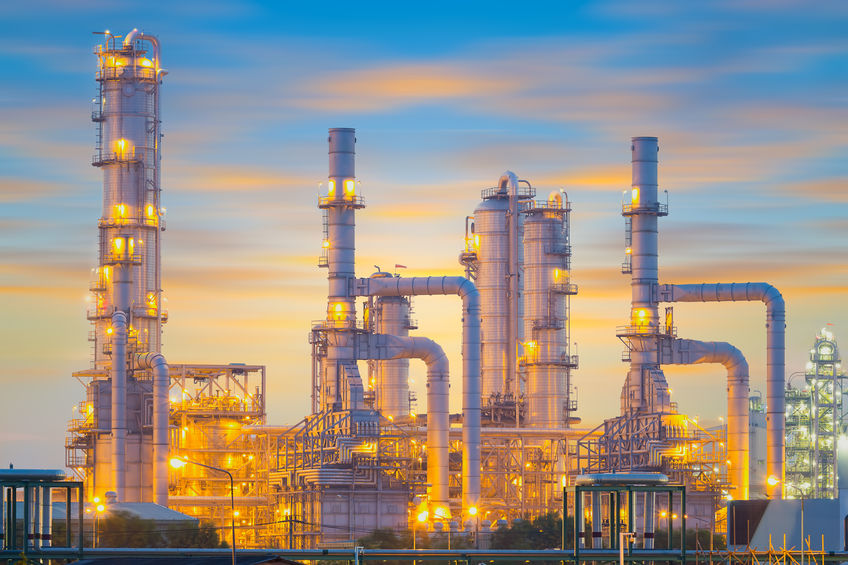 At Westech Industrial we understand companies cannot manage what they cannot measure. Our product line Badger Meters is a worldwide leader in flow metering technologies and offer one of the broadest product portfolios for use from the wellhead to the pipeline. This includes respected brand names such as Hedland, Dynasonics, Blancett, and more. From electromagnetic, positive displacement, ultrasonic to variable area meters, our Badger Meter solutions will help you improve the efficiency and productivity of your operations.
Badger Meter offers solutions for:
Exploration and drilling
Well operation and production
Water and wastewater
Data acquisition and analysis
Application Environment
Badger Meter products are used across the entire oil and gas industry, providing solutions for the most demanding exploration and drilling, well operation and production, and water and wastewater applications.
Exploration & Drilling
Flow measurement is critical throughout the upstream oil and gas sector. During the exploration and drilling stages at oil and gas fields, however, accurate and dependable flow metering instrumentation is essential to ensure production is optimized.
When a shale gas reserve has been found, the first stage of the extraction process is to pump water-based solutions into the well to release the trapped gas. ModMAG M-Series electromagnetic flow meters are ideal for this application because of their compatibility with conductive liquids. Additionally, Vortex gas insertion and wafer meters or Preso Gemini meters can be used to measure the extracted gas.
Measurement of mudflow is another important task at well sites. Non-instrusive Dynasonics ultrasonic meters perform efficient measurement of mudflow system return lines when the drilling mud contains beads which are good reflectors for Doppler ultrasound. And Preso COIN meters measure drilling mud that lacks reflective beads. You can also rely on Hedland variable area meters to verify the outputs of hydraulic-driven equipment such as power units on drilling rigs, and to monitor test machinery and tools for proper fluid flow rates.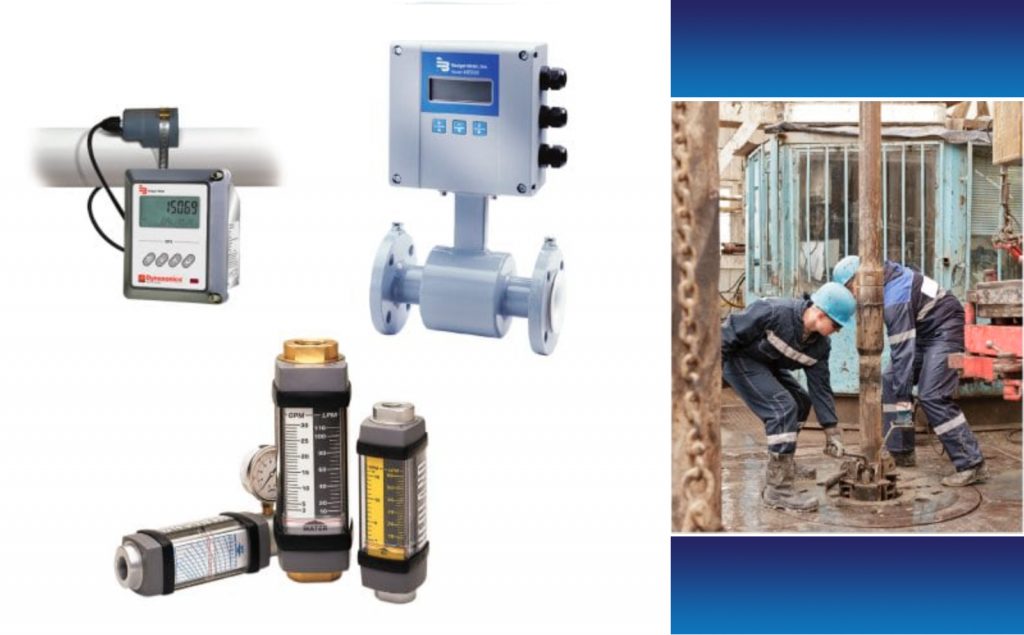 Applications:
Reservoir Assessment
Well Performance Testing
Extraction Processes
Mudflow Measurement
Hydraulic Power Units
Well Operation & Production
Well monitoring and production optimization demand superior flow measurement technologies. For example, Badger Meter Industrial Oval Gear (IOG) meters are the right solutions for water and chemical injection on oil and gas wells. Preso COIN meters are used for CO2 injection on enhanced oil recovery (EOR) skids. They are also suitable for fuel gas to flare and acid gas measurements, as well as liquefied natural gas (LNG) processing, transportation and storage.
Separators for well testing and production measurement, including those used for bitumen in oil sands operations, require precision instruments like a Blancett turbine meter paired with a field monitor to measure water-based fluids. Meanwhile, Preso COIN meters are used to measure oil sands, bitumen and other viscous petroleum fluids. When it comes to fly ash leachate and other slurries, Dynasonics ultrasonic meters are the best option.
Badger Meter vortex gas meters are used on flare and venting systems. The Blancett gas turbine meter can be used in flare gas applications as well as for measuring compressor gas consumption.
Badger Meter also supports customers in reducing costs and increasing production from shale gas plays. Here, too, Blancett turbine meters are chosen for crucial applications measuring process water injected into and recovered from wellheads to keep fracking formations pressurized or to help scrub remaining oil out of older wells. Our ModMAG mag meters reliably measure abrasive discharge fluid pumped to and from wells and are robust enough to withstand operation vibration on truck-mounted, process water blending units.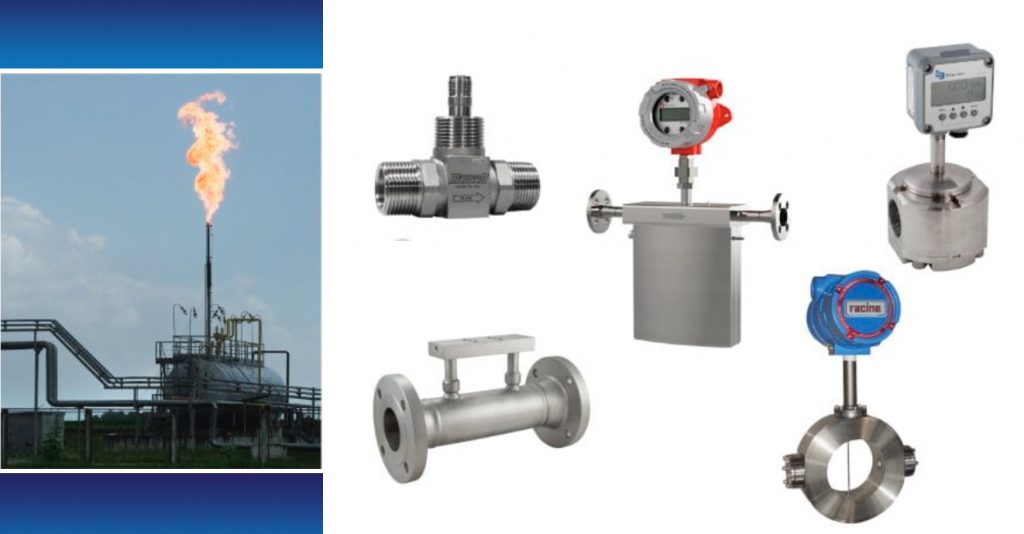 Applications:
Wellhead Measurement
Multi-Stage Separators
Water & Chemical Injection
Hydraulic fracturing
Frac blending trucks
Flare gas feed lines
Venting Systems
Wellhead tank storage
Fluid Loss & Leak detection
Water & Wastewater
Tighter environmental regulations mean water discharges produced at oil and gas facilities can no longer simply be regarded as a waste stream. Both the quality and quantity of these streams must be monitored.
When your wastewater treatment processes depend on accurate measurement, monitoring and control technology, count on the Badger Meter ModMAG is designed to achieve +-0.25 percent accuracy. In addition, the non-intrusive, completely open flow tube design virtually eliminates pressure loss. And with no moving parts to impede the flow stream, maintenance is kept to a minimum – even in less than ideal fluid conditions.
Badger Meter's Dynasonics portable, clamp-on ultrasonic flow meters also have a wide variety of applications involving process water and wastewater. They are an excellent choice for measuring flows to verify sensor, pump and valve performance.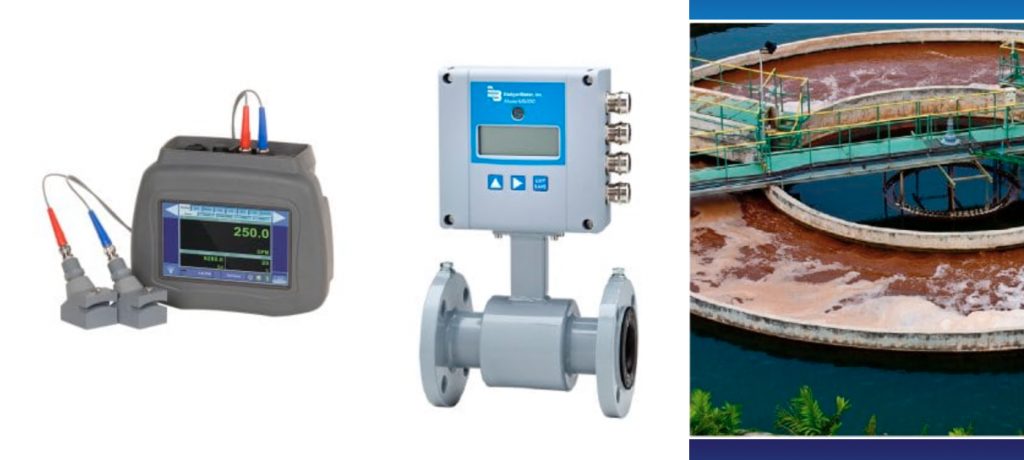 Applications:
Water Quality
Wastewatr Treatment
Groundwater Consumption
System Verification
More Information
For more information on Westech Industrial's Badger Meter Flow Meter solutions please visit our website at https://bit.ly/2P7KXb2 or speak to one of our technical representatives on finding the right solution for your application at 1-800-912-9262.
Share This:
---
More News Articles