Oplii is a proudly Canadian company leading the way in operations management software for O&G.
The Oplii enterprise platform is powerful and easy to use, and includes integrated solutions for the management of assets, asset integrity, maintenance, HSE, MOC, NCR and more – with industry-leading proprietary mobile tools that truly connect the office and the field.
In May, Oplii will roll out new mobile reporting tools to help its users proactively report safety events from the field—whether they're on or offline.
The release adds two new safety reports to Oplii's mobile platform: near misses and proactive efforts. This extension complements its suite of existing mobile HSE tools for capturing incidents, behaviour observations, hazard IDs and wildlife sightings, as well as 10+ types of safety inspections.
"We're happy to be offering these tools in a mobile format that supports offline use," says Managing Partner Johan Rothzén. "They can be used by staff and contractors alike to compile comprehensive HSE reports directly from the scene of the event."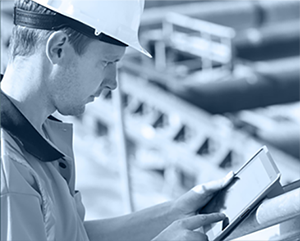 Rothzén says it's all about improving the quality of reporting: "The ease of use and logical design of our step-by-step interfaces help reporters capture all of the relevant information in a fraction of the time it takes using traditional methods."
After capturing event details, along with photos and location data, the mobile platform syncs with the company's database when a steady internet connection is detected.
"But it's what happens with that data that delivers the real value to our clients," says Rothzén.
Once the HSE event data is received by the Oplii database, it is logged and, if it pertains to sites or equipment, is integrated with the company's asset data. All information relevant to the event is displayed in a single holistic view.
"If I am discussing an incident with someone, I don't have to print anything off—we can log on from any computer, review and make additions or changes, and assign action items as we go."

– HSE Advisor
In addition, the visual dashboards that display live views of KPIs reflect the new data and HSE personnel are alerted. The reports then follow a workflow specific to their type, complete with approval processes, notifications, corrective actions and robust reporting tools.
Oplii for HSE was designed alongside an experienced O&G HSE team and features best practices in health and safety reporting and event processing.
"We needed a solution to support our HSE group, support the business units and how we conduct our projects—something that fits our company and culture—and can grow quickly alongside us."

– Director of Health & Safety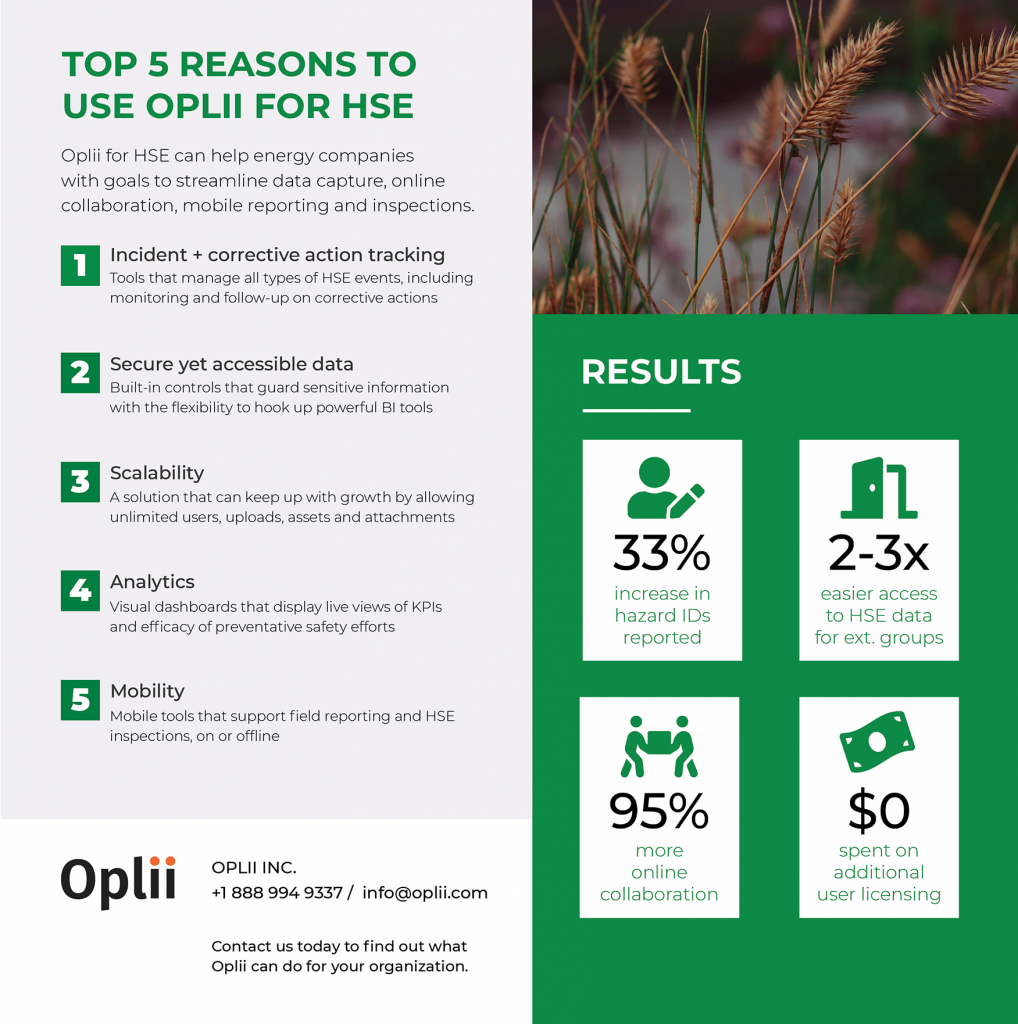 Share This:
---
More News Articles