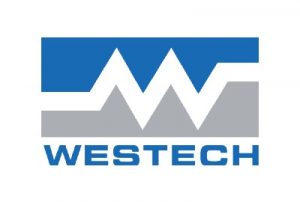 THE WORLD'S ONLY DIRECT TO CLOUD AREA MONITOR
Introducing the industry's first cloud-connected area gas monitor with cellular and satellite connectivity. Built to last in the field with a strong rugged design, 100+ day battery life and cloud-connected technology for streamlined data collection and reporting, your team and worksite have never been so protected. Wherever there's a need for safety, we're there.
FREE WEBINAR
Blackline Safety will be hosting a FREE webinar on their new G7 EXO and how the data science behind it is a crucial tool to provide insights, which will help you, optimize future performance and improve risk mitigation. The webinar will be held on February 16/17 at three different times during the day so you can choose a session that will work with your schedule.
Kirk Johnson, Director of Product Management, and Shane McEwen, Product Marketing Manager will host this live webinar, including Q&A time, to share the information that will help you plan your safety programs going in to the new year.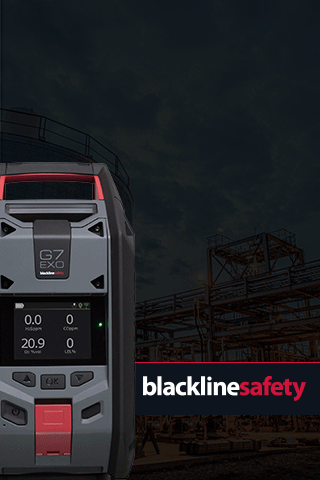 MORE INFORMATION ON THE G7 EXO AREA MONITOR
The G7 EXO is a next-generation area monitor with 3G/4G cellular connectivity that operates on more than 350 mobile networks and across more than 100 countries. Never before has area monitoring been this robust, yet more considerate of customers' diverse needs. With direct-to-cloud connectivity, G7 EXO eliminates the need for mesh networks that limit the range between devices, restrict the number of devices on a network and impose a maximum number of hops that a message can take before being dropped. The need for Wi-Fi networks is removed—resulting in an area monitor that can be set up in one tenth of the time of a traditional area monitor, while delivering unsurpassed connectivity.
The most configurable area gas monitor anywhere
No matter whether it's monitoring site perimeters, tanks, confined spaces or disasters, EXO is built to withstand anything you or Mother Nature can throw at it. And, unlike traditional area monitors, EXO's integrated connectivity makes deployment quick and easy, taking just a few minutes.
Blackline Safety offers one of the broadest gas sensor portfolios around. With EXO, one product supports thousands of configuration options. Blackline has your area monitoring needs covered with up to five-gas diffusion operation, and the option for remote sampling.
Configure G7 EXO settings quickly and confidently from the Blackline Cloud. Need to change a new gas set-point? Within the Blackline Live portal, one simple configuration profile change and you've updated the entire fleet.
With 4G connectivity directly to the Blackline Cloud, setting EXO up around a facility is quickly and easy, taking just a few minutes. No mesh networks to configure and no Wi-Fi hassles. With global coverage on 350 mobile networks and across over 100 countries, G7 EXO is the new benchmark for area monitoring. From the moment that EXO is turned on, it maintains its connection to the Blackline Cloud, streaming data for automated reporting.
For deployments beyond the reach of cellular networks, G7 EXO features optional satellite connectivity for true last-mile safety monitoring. Plus, with it's unparalleled 100-day battery life, you teams spend less time swapping batteries and more time focusing on the important work.
WORLD'S FIRST FOUR-CHANNEL REMOTE SAMPLING PUMP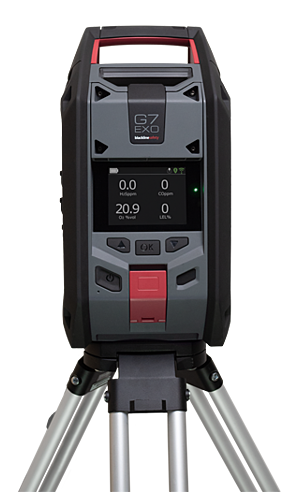 G7 EXO is the first and only area gas monitor to features the option of a four-channel remote sampling pump. With one area monitor, EXO enables businesses to remotely sample up to four confined spaces or remote locations sequentially, with up to 30 m (100 feet) of tubing. Our EXO pump module can pre-installed with purchase or can be added with a retrofit kit by a qualified service center.
It's quick and easy to manage the remote sampling settings of G7 EXO area gas monitors within our Blackline Live cloud-hosted software. Configuration profiles automate the process of configuring fielded EXO area monitors, eliminating the risk of misconfiguration.
INTEGRATING WORKERS AND WORKSITES
G7 EXO works alongside employees equipped with G7 wearable monitors. Both systems continuously stream location and gas reading data to the Blackline Safety Cloud, providing a full situational overview of a business' workforce and facility or disaster response location.
CONTACT US
To find out more about Westech Industrial's Blackline Safety's products or to order your Blackline Safety G7 EXO please contact our Eastern Canada location at 1-800-775-6129 or visit our website at our Blackline Safety product page.
Share This:
---
More News Articles