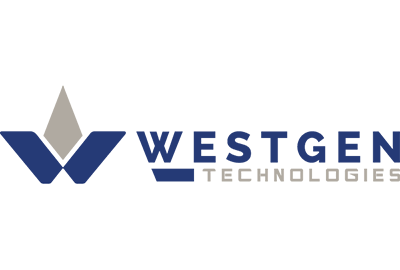 With the spotlight on Environmental, Social and Governance (ESG), elimination of methane venting from fuel gas pneumatics is the low hanging fruit for energy producers worldwide. As the practice has been prevalent in the industry for decades, oil and gas companies are trying to answer two questions:
How do we modify our legacy well sites to eliminate venting? and
How do we design our new well sites going forward?
In theory, the easiest solution to both challenges is to convert to instrument air pneumatics since the same devices that were used with gas can be used with air.
Unfortunately, the historically prohibitive cost of implementing compressed air on remote sites has been the barrier to adoption. Power generation requirements with the traditional solutions have been a major limitation – until now.
Enter Westgen's EPOD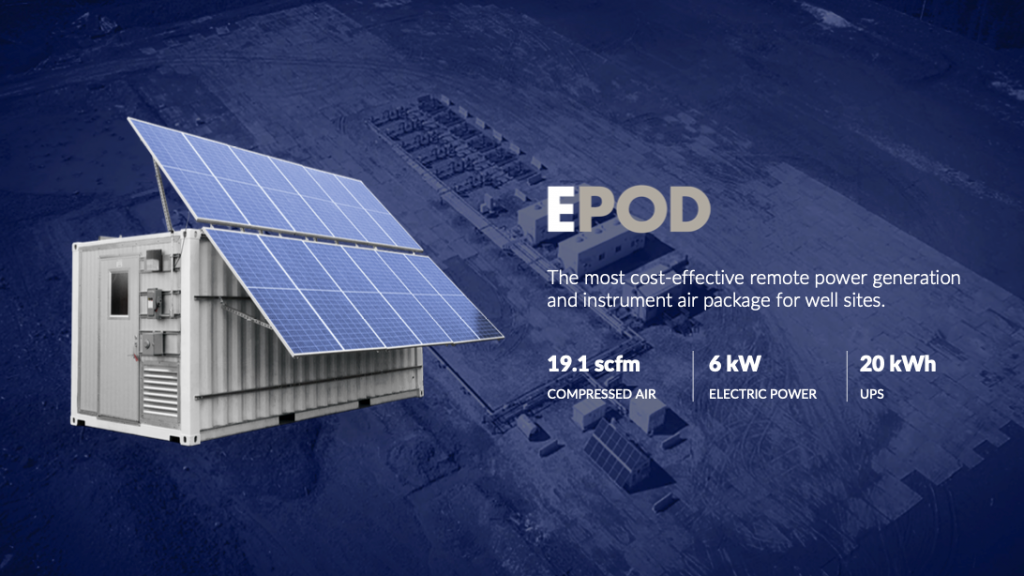 Engineered and manufactured in Canada, EPOD is an award-winning remote power generation and instrument air package that integrates all the components required to solve the gas pneumatics problem, at no additional cost to producers when considering the design efficiencies and operational cost savings it creates.
Using a hybrid solar and natural gas engine system, EPODs provide previously unavailable levels of reliable power generation in the 5 to 30 kW range for remote locations.
It starts with an industrial grade 20 kWh uninterruptible power system (UPS) continuously charged by a large solar array and backed up by a natural gas engine. This hybrid system ensures reliability and low emissions as most of the power is generated by the solar panels.
The generators come in 6, 20- and 30-kW options and have been developed for extended service intervals (up to one year). They can handle wet fuel gas with variable heating values straight from the well head.
The resulting output powers an air compressor (starting at 19.1 scfm @ 120 psig) that supplies clean and dry instrument air to actuate all the different pneumatic devices on site. The remaining power can be used to power electric pumps, electric heat trace, and more.
The units are climate controlled, lighted and come complete with remote monitoring capabilities. The full size EPODs even have space to integrate the customer's panel, turning the unit into an MCC/E-House.
The Technology
So where's the innovation in all of this?
Let's start with the generators. Although they're off-the-shelf natural gas engines for ease-of-maintenance and availability of replacement parts, they have been modified to solve two challenges:
Natural gas engines are meant to run on spec gas – meaning natural gas that has been pre-conditioned to a certain quality (i.e.: the natural gas connected to your house). Well head gas has variable heating values and is potentially wet which would be a problem for an off-the-shelf engine.
Internal combustion engines have short maintenance cycles, typically requiring an oil change and a filter change every 250 hours – which is impractical for remote sites requiring constant visits.
Westgen developed a patent-pending system that accepts wet fuel gas with variable heating values between 800 and 1,600 BTUs.
It also developed a long-run oil system for these engines to increase the service interval from 250 hours to 2,500 hours.
The last piece of intellectual property revolves around the integration of all the systems into a coherent whole to accomplish the desired goal of providing reliable power with low emissions in the 5 to 30 kW range and a low-maintenance schedule up to a year.
The different systems work in harmony to create the most cost effective and lowest emission solution for remote sites looking to convert to instrument air.
Leading the Charge
With emissions reduction a major priority for the industry, Westgen's EPOD is quickly becoming the leading system to eliminate methane venting from gas pneumatics.
Although the first commercial unit has only been deployed since November 2019, two major multi-national producers have already standardized their well pad design using EPODs going forward and several more are expected to follow suit.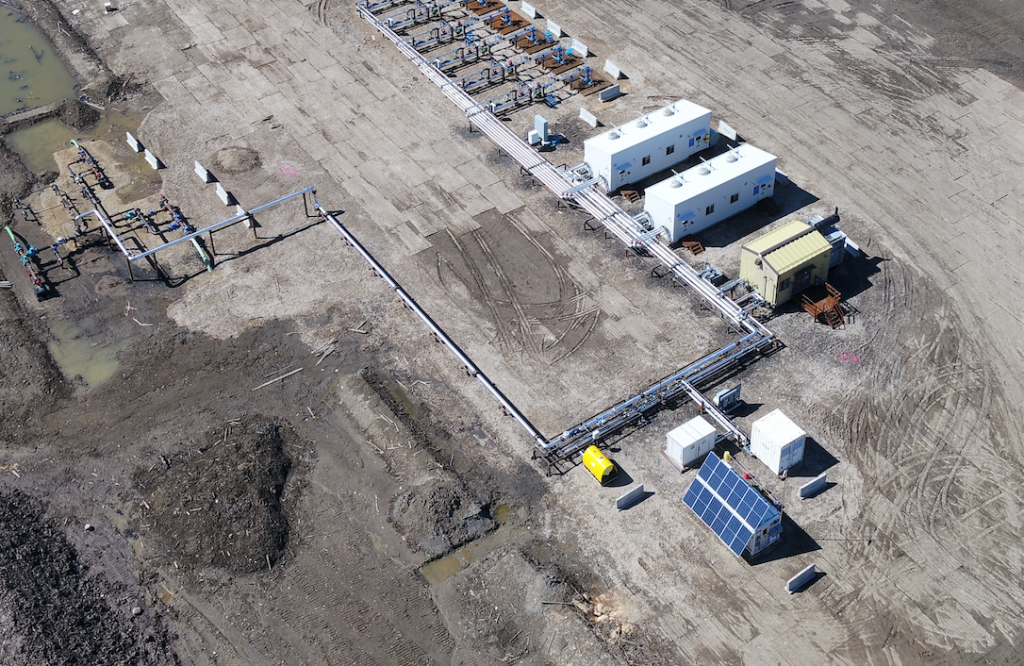 The system is enjoying momentum between winning the 2020 Global Energy Award for Emerging Clean Technology, completing its first international sale to a major United States producer in Appalachia, and getting a $1.3 million grant commitment from Emissions Reduction Alberta for a project that will see 20 units deployed.
To learn more about how EPOD works and integrates into your well site to eliminate methane venting from pneumatic devices or to request a quote, visit https://westgentech.com/epod
To discuss your application with a company representative, call +1  (587) 997-4879 or email 

[email protected]
Share This:
---
More News Articles