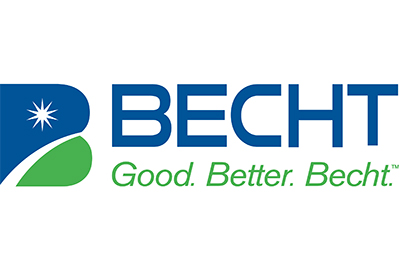 Current market conditions are forcing many refiners into an unfamiliar operating state.  A different approach may be required to rebalance and reduce refinery intake and maximize products that are still in demand.  Unit and equipment specific impacts of this approach will depend on the severity of the rate reduction as well as the duration.
Aligning with this topic, Becht is hosting a Hydroprocessing Knowledge Webinar on April 28th 11:30am CST and Turnaround Deferrals Knowledge Webinar on April 30th 11:30am CST. Join to listen to a global process, integrity, rotating equipment and turnaround specialist panel including Steve Treese, Clayton Smith and others from Becht.
In this 2-hour live webinar we bring you the following:
Top Risks
Key Symptoms of Issues
Recommended Actions
The Knowledge on Demand webinar series on Operating Strategies and Considerations – From a Subject Matter Expert's Perspective will include Fixed Equipment Integrity During Turndown and Shutdown next week.
Join over 500 downstream professionals live for this webinar series. Over 150 questions were received from our clients and many were answered – share your questions and get expert insight!
Becht has additionally developed a Knowledge Library with high risk, high impact considerations by process unit (e.g. Crude) and major equipment type (e.g. Fired Heaters) for turndown, shutdown and long term idle operations.  You can download a free example of the Fired Equipment by clicking below. The Knowledge Library provides a framework for a discussion around high risk, high impact concerns, symptoms and consequence(s) stemming from this operational mode that most plants haven't been in since the 1980s.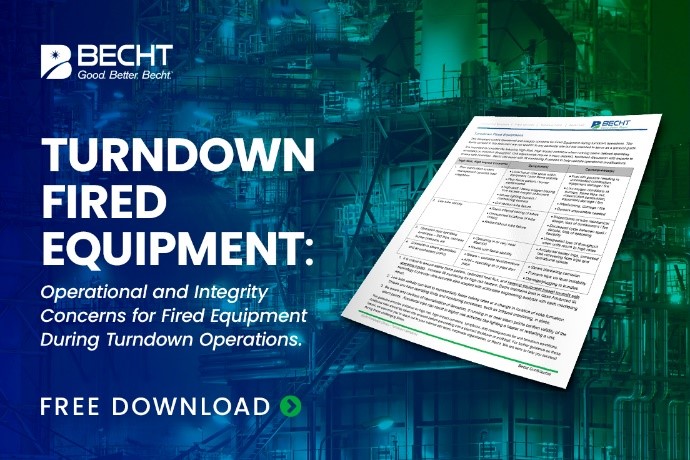 Share This:
---
More News Articles