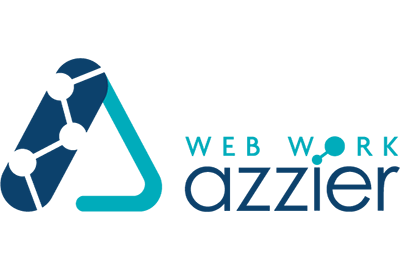 These are certainly interesting times we find ourselves in. A global pandemic has now seeped through the porous borders of North America.
In many places, employees are already working from home offices. Here in North America we are fortunate to have some of the most advanced infrastructure to support a remote workforce. However, most blue-collar jobs cannot be relocated to home offices. Wrenches do not turn from one's home office. Production workers that are sent home are no longer producing. Once this virus really hits here, production facilities are going to be running on fewer staff at reduced outputs and in some cases even put into hibernation until the workforce is well enough to return to full strength. Should any of your critical assets fail during this time, the resulting downtime could be crippling to your company. Keeping them running efficiently is more important than ever.
I have seen estimates of anywhere from thousands to millions of dollars for each hour of downtime, depending on the business and assets involved. Most companies are not able to absorb sustained losses of this magnitude. One of the very best defenses to help a company survive this forced production cut or shutdown is to use this time for maintenance and upgrades.
In the world of maintenance, a 'Plant Turnaround' or 'Plant Shutdown' is specific to doing planned and scheduled work. A company will prepare and organize for this effort over many weeks, before the work starts. Large industrial operations involving complex or difficult processes, can even take years to plan and schedule. Occasionally a plant has a forced outage. Usually these are stoppages due to unplanned events which necessitate taking the plant offline and causing the operation or equipment to stop. Typically, equipment breakdowns or service disruptions such as power supply loss or raw material shortages are the cause. Today we are dealing with a cause unheard of for decades; pandemic illness.
Some companies are announcing full shutdown of their production facilities. Assets that are not operating could be undergoing much needed maintenance. What better time to do shutdown maintenance and/or equipment upgrades? With production staff out of the plant, healthy maintenance personnel can service equipment without having to schedule around production. Take advantage of this time to bump your service schedules up and attend to your assets now, while they are idle or operating below peak capacity.
Inventory management is more important than ever. You will need to plan for key suppliers being unable to provide your essential inventory items. Should you stockpile your critical spares? If so, how many? Which are most likely to be required? Purchasing the right parts, in the right quantity is essential. Using a CMMS to forecast the parts needed to complete your accelerated PM schedule and projects will save time and expenses. Carrying costs for an oversupply of stock and premium charges for emergency re-orders is a huge waste of your budget. If equipment is idle waiting for parts or consumables, that downtime starts to get costly. Automating the purchasing process to resupply when re-order points are hit, will ensure you are stocking the right inventory quantities to ensure parts are available when they are needed.
An unplanned shutdown is the time to get outstanding projects completed. What better time to do inventory counts or delete unused inventory to optimize your stores?
If you haven't enabled work orders on your team's mobile devices, you are missing out on a significant cost savings. Technicians can complete repairs and inspections in a fraction of the time with their work orders, procedures, safety sheets, diagrams and manuals all at their fingertips. Downtime is your largest unplanned cost, and it can be significantly reduced by using mobile devices. Increased uptime will be valuable when things return to normal. It is critical that spare counts be immediately available so work orders can be prioritized.
So, what can you do to minimize the impact of unplanned downtime due to COVID-19? Invest in maintenance. Ensure that your PM's are up to date and your equipment is in optimum health. An optimized CMMS will ensure that your company survives COVID-19. This is the perfect time to leverage that investment and make maximum use of your CMMS. Prioritize PM's on equipment that will be relied upon while staff numbers are down. Inventory Management will help ensure the parts you need are available without delay. When COVID-19 has run its course and the economy rebounds, companies that are positioned for the increase in demand are going to be able to out-compete others in their industry. When you return to full production, equipment running at maximum efficiency will maintain your competitive advantage and ensure you retain your customers. While it may be tempting to cut costs deeply in the face of an unknown threat, continuity of your maintenance program will ensure you remain agile and able to meet the demand created by the void this virus creates.
Computerized Maintenance Management Systems are designed to help optimize the performance of assets, especially in times of shutdown or reduced production. Optimizing the use of your CMMS will ensure your company and its assets are ready when production ramps up again. If you don't have a CMMS, it may be the perfect time to get one.
Share This:
---
More News Articles