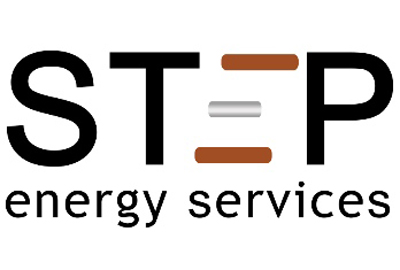 Houston, Texas (December 9, 2019) –STEP-IQ™ real-time data services provide reliable, real-time, downhole measurements allowing operators to evaluate critical job parameters and make instant decisions to improve treatment programs. STEP Energy Services' (STEP) team of professionals are the experts in e-coil conveyance of downhole telemetry technologies, which is one segment of the STEP-IQ suite of products.
Earlier this quarter, STEP performed its first STEP-IQ e-coil job in the U.S., for a Delaware Basin operator, reaching a depth of 19,030 feet (5,800 m). The team of STEP professionals, who mobilized out of the Midland service center, headed to New Mexico to convey 23,550 feet (7,175 meters) of 2-5/8" DC130 string. In conjunction with STEP's e-coil, DarkVision's HADES™ downhole imaging technology was used to perform detailed perforation erosion measurements on the well and provide feedback on cluster efficiency to help the client with completion design optimization.
Brian Clark, director coiled tubing services U.S., comments, "We are excited to provide this type of technology for our U.S. clients. Our Canadian crews have been running e-coil for the last 18 months, performing over 150 operations and have delivered huge wins for their clients. Operators realize they cannot optimize what isn't being monitored; e-coil, along with the right downhole tool, can do just that." Clark adds, "As always, I'm incredibly proud of our professionals who executed flawlessly and gathered valuable wellbore data for the client – an exciting milestone for our technology development and coiled tubing services teams."
About STEP (TSX: STEP)
Founded in 2011, STEP is a fully integrated energy services company, providing fit-for-purpose solutions to producers in North America. In Canada, STEP provides deep-capacity coiled tubing and hydraulic fracturing services in the Montney, Duvernay, Viking, and Deep Basin. In the U.S., STEP offers coiled tubing, fracturing and cased hole and open hole wireline services in the Permian Basin and Eagle Ford Shale Play in Texas, the Bakken Shale Play in North Dakota, the Haynesville Shale in Louisiana, the Mid-Continent region, and Kansas.
For more information please contact:
James Minahan III
U.S. Sales Manager
Telephone: 713-882-9000
Website:  www.stepenergyservices.com
Share This:
---
More News Articles