By Jonathan Browning and Alex Longley
The U.S. is seeking to block authorities in Gibraltar from releasing the supertanker Grace 1, which was seized last month on suspicion of hauling Iranian crude oil to Syria in violation of European sanctions.

"The U.S. Department of Justice has applied to seize the Grace 1 on a number of allegations which are now being considered," the Gibraltar government said in a statement. "The matter will return to the Supreme Court of Gibraltar at 4:00 p.m. today."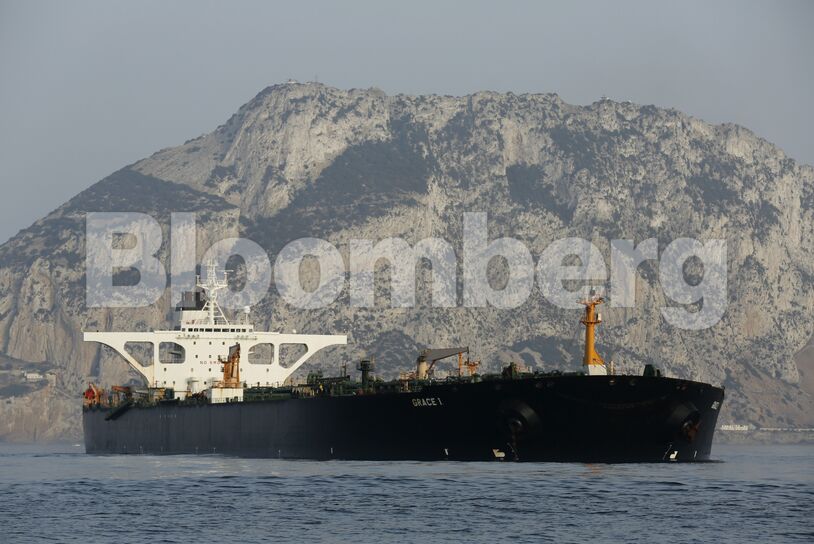 The Justice Department made the last-minute request Wednesday night, Joseph Triay, a lawyer for the Gibraltar attorney general, said during a court hearing in the U.K. offshore territory on Thursday. The Gibraltar government had intended to release the ship, as its current detention order is due to expire in the coming days.
"This application was to have taken a very different turn," Triay said. U.S. Department of Justice officials couldn't immediately be reached for comment.
The American action throws a wrinkle into a diplomatic dispute that is now months in the making and has threatened shipping through the Strait of Hormuz, the world's most critical chokepoint for oil supplies. Iran had been engaged in efforts to free the ship, which British forces seized off Gibraltar on July 4. Iran later detained a British-flagged vessel, which it continues to hold.
Relations between Iran and the West have grown increasingly tense after the U.S. reimposed sanctions on the Persian Gulf nation last year. The U.S. blamed Iran for recent aggression in the Gulf region, including tanker attacks, and the Royal Navy last month intervened to prevent Iranian vessels from impeding the journey of a tanker operated by BP Plc. Iran denied culpability in both instances.
"It's further evidence, but hardly surprising, that the U.S. is trying to tighten its sanctions on other jurisdictions to stop Iran exporting its oil," said Richard Mallinson, a geopolitical analyst at Energy Aspects Ltd. in London. "If it were to be handed over to the United States, I think that would be viewed by Iran as an escalation."
Share This:
---
More News Articles