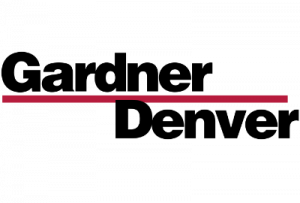 Nov. 15, 2018 (HOUSTON) – Gardner Denver Petroleum & Industrial Pumps, the only total solutions provider to the drilling, well servicing and frac pumps market, is pleased to introduce Fluid Transfer Technology of Barberton, Ohio, and O'Connell Jetting of Benicia, California, as the newest members of the Rental Partnership Program for Gardner Denver.
Rental systems are currently available in the Ohio and Houston markets and will be available in California beginning January 1, 2019.
Fluid Transfer Technology (FTTI) has been a trusted servicer of Gardner Denver Pumps for the Well Service and Petroleum industries for nearly 20 years. George Santin, president and owner of FTTI, understands the importance of stellar customer service. Santin's knowledge of the industry and understanding of the need for a quick turnaround time for his customers has been passed along to the FTTI team, who strive to provide the best rental experience in the industry. As longtime proponents of Gardner Denver products, Santin and his team are thrilled to bring this rental opportunity to the Ohio region.
"We have worked on Gardner Denver pumps and have recommended them for years. They're excellent pumps and the Gardner Denver team is very easy to work with," says Santin. "To be able to rent their units in this part of the country only makes sense. This service is going to leave a lot of customers very satisfied with the unit output and the overall renting experience itself."
O'Connell Jetting has been selling and servicing Gardner Denver equipment for over 40 years. Christine Richardson, owner of O'Connell Jetting, and her team are a group of highly qualified personnel that have unprecedented experience in demolition projects, surface preparation and a variety of cleaning experience including conveyors, stacks, tanks and tunnels. The O'Connell team is well equipped to facilitate any water jetting need that arises.
"Gardner Denver is thrilled to add Fluid Transfer Technology and O'Connell Jetting to our roster of rental retailers," says Matt Heinrich, rental fleet manager, Gardner Denver Petroleum Pumps. "Along with our new Pasadena, TX location*, we now have three rental locations in the U.S. that are able to provide clients with a multitude of water jetting systems and hydrostatic testers that are engineered for industrial and oil and gas applications. Our products are used across a variety of industries and we take pride in being able to provide the best water jetting systems on the market."
For more information on water jetting systems of rental units for pressures up to 40KPSI, contact Gardner Denver at  (832) 421-5469.
*The Gardner Denver Rental Facility is located 3238 Pasadena Fwy, Pasadena, TX 77503, and can be reached at (832) 421-5469.
About Gardner Denver Petroleum & Industrial Pumps
Since 1859, Petroleum & Industrial Pumps, a division of Gardner Denver, has been designing and perfecting petroleum and industrial pumps for the global oil and gas industry. Our state-of-the-art repair shops and service facilities in every major North American shale play, contribute to making Gardner Denver's role as the only total solutions provider to the drilling, well servicing and frac pumps market. We serve as a partner to customers for every aspect of aftermarket support – including high-performance consumables, field service, repair and exchange programs, training, technical support and partnership and supply agreements. 
Share This:
---
More News Articles