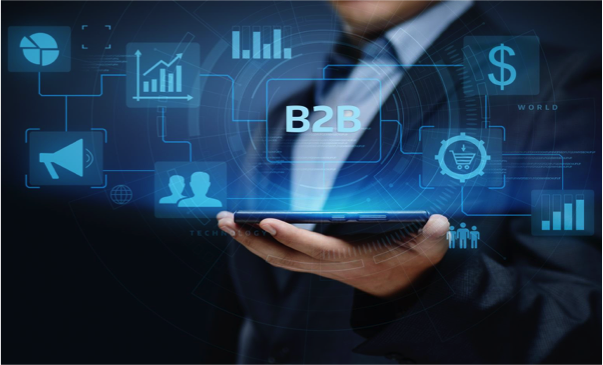 The Energy Connect Virtual Conference and Expo will kick off its digital conference May 21st and 22nd 2019.  Early bird booking rates are currently open for a limited time!
The Energy Connect Conference & Expo​ is a two-day virtual conference & trade show dedicated to connecting businesses & energy professionals in the oil and gas industry. During Energy Connect, everything is done virtually, making it one of the most accessible ways to learn, inform, connect, promote  & network.
"The upcoming Energy Connect  virtual Conference & Expo offers exhibitors industry insights unparalleled by any other industry event," says Kelsey Hepples, CEO of the Energy Connect. "With our platform exhibitors will receive detailed analytics on who visited your booth and what they clicked on and downloaded, and you will engage with attendees from across Canada and the globe in real time."
In addition, the lead-capturing technology integrated into Energy Connect shows exhibitors exactly what videos and webinars were viewed, in addition to which documents were downloaded. This type of data shows exhibitors exactly what type of information attendees are looking for from these types of events.
The webinar platform Energy Connect uses is the #1 technology for driving high-quality leads with deep engagement and clear analytics. Participating exhibitors will receive their own customized webinar registration pages created by the Energy Connect team which will include a company overview, presentation overview, and presenter bio. In addition, each presenting company will receive a customized webinar platform and support leading up to and during their broadcast. During each broadcast, attendees can ask questions live, take polls provided by exhibiting companies, and engage with other attendees through the Energy Connect platform or through social media. And after your presentation has been broadcast live, it will remain available online for on-demand viewing for further streaming. Furthermore, you will receive a full detailed report on attendance and attendee engagement. Each guest will be scored so you can understand their interest level in your products and services.
On average, the sales cycle after energy and industrial-type trade shows is typically 6-12 months. This means that how you nurture the leads you gather from the show will determine what kind of ROI you will see," says Hepples. "For this reason, we have partnered with ActiveConversion to assist exhibitors in the sales cycle and ensure they generate an ROI from our event in May 2019."
So how do we drive attendees & visitors to your virtual booth & digital marketing materials?  We will be marketing the Energy Connect virtual event through various media channels & partners.  In addition, we have formed a special partnership with EnergyNow.ca and their digital directory SHOWCASE Digital Marketplace.  EnergyNow will also be offering a special advertising & content publishing opportunity to all Energy Connect Exhibitors.  Once you become an EnergyNow SHOWCASE advertiser, you will be able to promote your involvement with Energy Connect on the EnergyNow media channels and be able to publish your content to over 100,000 energy professionals on a daily basis (prior, during & after the Energy Connect virtual event).
Energy Connect is the ultimate opportunity to reinforce and increase your company's brand visibility and products with conference delegates and attendees. The best way to achieve this is through a partnership or sponsorship deal. "Our sponsorships are affordable and offer our exhibitors brand visibility unparalleled by any other show because our digital reach expands beyond what traditional shows can offer," explains Hepples.
To further increase the value of what they are offering, Energy Connect is limiting its exhibitor capacity to just 100 exhibitors. This will allow more time for attendees to spend with each of the exhibitors.
"Interested companies are encouraged to contact the Energy Connect team to be placed on our bookings priority list," says Hepples. "Our last event sold out! Do not wait to book your virtual booth."
To find out more, visit ​www.industryconnect.ca/en/
Share This:
---
More News Articles