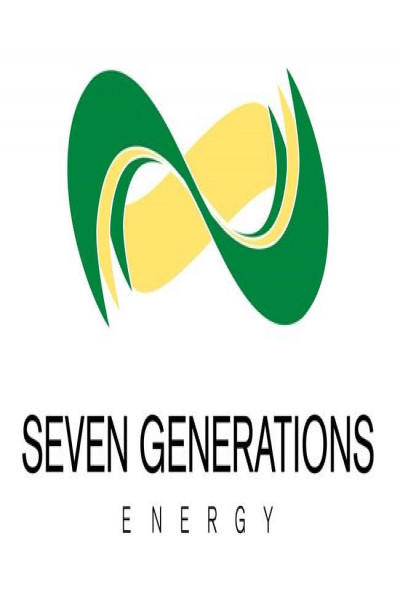 CALGARY — Negative market reaction to a slight rise in its 2018 spending plan by natural gas producer Seven Generations Energy Ltd. (TSX:VII) shows how little patience investors have for anything but conservative management in the oilpatch, analysts say.
On Thursday, shares in the company plunged by as much as 10 per cent after it announced it would increase its budget by five per cent to about $1.75 billion next year compared with 2017. The stock closed at $16.58, down $1.37 or nine per cent from Wednesday.
The reaction was in sharp contrast to the eight per cent rise in shares of Tourmaline Oil Corp. (TSX:TOU) on Nov. 9, the day after it announced it would chop its 2018 capital budget by 29 per cent to $1.08 billion from the previously planned $1.52 billion because of low gas prices.
Both Calgary-based companies produce liquids-rich natural gas from wells near the sparsely populated northern Alberta-B.C. border.
"I think the capital discipline within the sector seems to be getting some traction, the focus on capital allocation and returns rather than growth," said National Bank Financial analyst Travis Wood.
He said he was surprised at the Seven Generations selloff because its 2018 budget was very close to analyst forecasts and its production next year is expected to be only slightly reduced by ongoing outages at a third-party gas processing plant.
Seven Generations CEO Marty Proctor said at the company's investor day on Thursday it will "outspend" cash inflows in 2018 to increase production and complete construction of a new gas plant but will return to a balanced budget in 2019.
"We are targeting cash flow self-sufficiency — that is, a balanced budget — in 2019," he said. "We are targeting continued profitable growth ... by around 100,000 boe/d to reach 300,000 boe/d by 2022."
The company plans to grow its output by around 15 per cent to roughly 205,000 barrels of oil equivalent per day in 2018, with 55 to 60 per cent natural gas liquids.
Tourmaline, meanwhile, cut its production target range for 2018 to a midpoint of 275,000 boe/d from the previous 290,000 boe/d, containing about 16 per cent liquids.
"The company has elected to moderate growth in its natural gas business until the Western Canadian and North American supply/demand outlook is more transparent and balanced," it said in a news release.
Wood said investors were likely also attracted to Tourmaline's introduction of a modest dividend of eight cents per quarter.
"We have noted a strong theme of budgets funded by internally generated cash flows which is resonating with investors, and which differs from the previous mantra of 'growth at all costs'," wrote RBC analyst Michael Harvey in a report earlier this week.
"However, we do expect upward revisions to most company budgets if commodity prices and access to capital improves in the medium term."
RBC said it believes Western Canadian producers will spend about seven per cent less in 2018 than in 2017 but production will increase by about 15 per cent as accelerated drilling in the fourth quarter comes on line early next year.
Follow @HealingSlowly on Twitter.
Dan Healing, The Canadian Press
Share This:
---
More News Articles