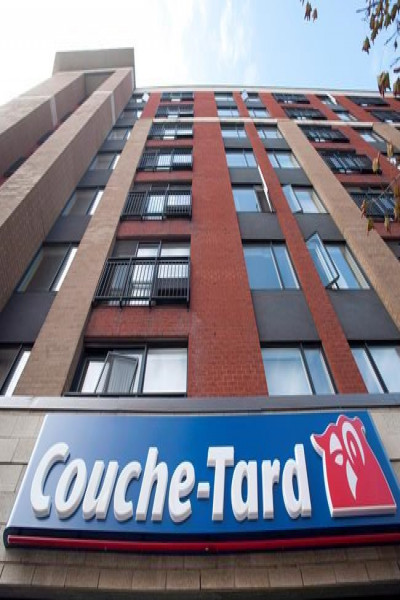 MONTREAL — Alimentation Couche-Tard Inc. hasn't given up hope of selling cannabis as some Western Canadian provinces turn to the private sector for over-the-counter sales, the convenience store operator's CEO said Tuesday.
Brian Hannasch said the large convenience store chain, which operates as Circle K outside Quebec, has a proven track record of selling age-restricted products like cigarettes and beer.
"We welcome the opportunity to work with one of the provinces here in Canada to demonstrate we can be a good partner in the space," he said during a conference call about its second-quarter results.
"And we are open to other formats that in the near term meet the concerns of these regulators."
While most provinces plan to sell marijuana in government-owned stores, Alberta, British Columbia and Manitoba are looking at partnering with the private sector.
Hannasch told analysts that he anticipates more markets around the world opening to cannabis sales.
His comments came in response to an analyst's questions after he discussed Couche-Tard's strong quarterly results.
The Quebec-based retailer's earnings surged 35 per cent to a record US$435.3 million in its latest quarter as the CST Brands acquisition more than offset the negative impact of hurricanes in the U.S. south.
The company, which reports in U.S. dollars, said it earned 76 cents per diluted share in the second quarter of its fiscal year, up from 57 cents or $321.5 million a year earlier.
He said the strong performance was realized despite challenges from hurricane Harvey in Texas and hurricane Irma in the southeast United States.
"At one point we had over 1,300 of our stores closed during the storms, including every store at one time in our Florida market," he said.
No employees were injured but the company took a $4.8-million financial hit from the loss of sales, incremental expenses to replace inventories and cleaning up costs.
Excluding one-time charges, Couche-Tard (TSX:ATD.B) earned $458 million or 80 cents per share for the three months ended Oct. 15. That compared to $328 million or 58 cents per share in the prior year.
Analysts expected Couche-Tard would report 71 cents per share in adjusted profits, according to analyst Derek Dley of Canaccord Genuity.
"This was notably impressive as the company was unfavourably impacted by numerous store closures related to Hurricanes Harvey and Irma during the quarter," he wrote in a report. 
Revenues were $12.1 billion, up 44 per cent from $8.44 billion in the second quarter of fiscal 2017.
Hannasch said the company took a hit that likely equalled more than one per cent of sales because of distribution problems in Quebec following the acquisitions of Esso and Ultramar.
"We underestimated the impact of adding both these networks to our Quebec distribution centre and we had significant supply disruptions."
Hannasch said the U.S. industry faces challenges as shoppers, particularly low-income consumers, reduce the number of automobile trips that spawn convenience store sales.
"Despite an eight-year bull run in the stock market, real wage growth in much of our geographies have been fairly anaemic," he said.
In Canada, Couche-Tard faces minimum wage increases in Ontario and Alberta that is forcing it to become more efficient and reduce costs, in part, through the use of new technology, said chief financial officer Claude Tessier.
Couche-Tard's shares hit a 52-week high of C$66.53 in early Tuesday trading but closed up just 49 cents to C$64.75.
Ross Marowits, The Canadian Press
Share This:
---
More News Articles